Back
Rediscover a World of Possibility with Four Seasons Resorts of Asia
From family fun to unforgettable weddings, Four Seasons Resorts of Asia offer an array of awe-inspiring experiences
May 9, 2023,
Whether exploring Thailand's Mekong River in a customised riverboat, helping to care for injured turtles in the Maldives, bonding as a family over an Earth-inspired ritual in a Malaysian UNESCO Geopark, or tying the knot on a treetop Balinese lotus pond, Four Seasons Resorts of Asia weave magic, meaning, and memory-making into every vacation moment.
"With more and more travellers coming to our Asian destinations once again, we are more than ready to welcome couples and families back to Four Seasons," comments Rami Sayess, President, Hotel Operations – Asia Pacific, Four Seasons Hotels and Resorts. "Care is at the core of the Four Seasons Resorts ethos, delivering a heartfelt blend of reassurance and relaxation. Whether you're dreaming of a magical wedding, recharging during a cultural adventure with the kids, or simply reconnecting in style with friends and family, our Asian team is excited to make up for lost time and help guests rediscover the beauty of international travel."
Exclusive Cultural Reconnections
Soak up the sights, sounds, aromas, and tastes of a lively Vietnamese street market at La Sen restaurant at Four Seasons Resort The Nam Hai, Hoi An. Spot eagles, monkeys, otters and even walking fish among the 550-million-year-old cliffs and tangled mangroves of Kilim Karst Geoforest Park with Four Seasons Resort Langkawi. Chase the perfect sunset and cruise the turquoise waters around Ang Thong Marine National Park in a private yacht with Four Seasons Resort Koh Samui, or embark on a luxurious #OffTheGridWithFS glamping adventure in the lush bamboo jungles around Four Seasons Tented Camp Golden Triangle.
From snorkelling trips with the world's largest known population of manta rays at Four Seasons Resort Maldives at Landaa Giraavaru to exploring hidden Hindu temples and dramatic volcanoes on a private tour with Four Seasons Resort Bali at Sayan, Four Seasons Resorts of Asia place meaningful cultural and natural connections at the heart of every experience.
Prioritising Family Fun
Multigenerational memory making, one-to-one parent and child bonding, or simply spending time together: Four Seasons Resorts Asia craft bespoke experiences for every family. Little ones will love meeting Michael the dusky leaf monkey and his troop in the lush botanical gardens of Four Seasons Resort Langkawi while older kids will relish exploring Vietnam's Hoi An hotspots for the best street food in town on vintage Vespa scooters at Four Seasons Resort The Nam Hai. Raising a budding conservationist? The six one-day Trainee Marine Biologist modules at Four Seasons Resort Landaa Giraavaru immerse teenage environmentalists in ground-breaking Maldivian research into coral, turtles, mantas, and more, while families with kids as young as six can learn to ride the waves with expert Tropicsurf coaching at Maldives' surf mecca, Four Seasons Resort Kuda Huraa.
For families seeking private reconnection, tranquil two-to-four-bedroom Private Retreats in the two luxurious Four Seasons Resorts Thailand - complete with spa treatments, Afternoon Tea, and sunset cocktails - offer the ultimate in all-embracing escapism, while Four Seasons Private Island Maldives at Voavah encourages groups of up 22 to create the Maldivian paradise of their dreams, away from prying eyes.
Wellness Experiences with Meaning
Channelling the healing capacities of earth, jungle, sea and spirit, there's something for every soul-seeker within the myriad wellness experiences of Four Seasons Resorts Asia. Inspired by the concepts of niskala and sekala - the Balinese flow of the unseen to the seen - The Sacred River Spa at Four Seasons Bali at Sayan showcases chakra-balancing treatments and Laughter Yoga. Robb Report's "Best Luxury Wellness Resort of the Year 2022," The Heart of the Earth Spa at Four Seasons Resort The Nam Hai diversifies wellbeing with an array of offerings, from a mindful Glow With Food menu to Sound Healing experts and world-renowned wellness Visiting Practitioners.
Drawing on an expert team of Ayurvedic Doctors, Naturopaths and Yoga Therapists alongside a Resort-wide principle of Planetary Wellbeing, AyurMa at Four Seasons Landaa Giraavaru invites guests to cultivate care for themselves, others, the oceans and the entire planet through heartfelt rituals and transformational programs. At Four Seasons Kuda Huraa, starlit serenity and ocean music unite at The Night Spa - a treetop sanctuary with massage tables, crystal-singing bowls and a circular bath.
Whether seeking spiritual renewal in the Land of Smiles through breathwork, yoga and a tête-à-têtes with Buddhist monks at Four Seasons Chiang Mai, or discovering Bali's first "surround sound spa suite" at The Healing Village Spa at Four Seasons Bali at Jimbaran Bay (World Spa & Wellness Awards 2023's Spa of the Year: Asia & Australasia), wide-ranging wellness is woven through every Four Seasons Resorts of Asia experience along with an elevated dose of culture and connectivity.
Championing Conservation, Care and Community
Central to every Four Seasons Resort of Asia is a reverence for locale and community, and an ongoing commitment to sustainability efforts. For Four Seasons Resorts Maldives, conservation is a two-decade adventure encompassing Marine Discovery Centres, teams of marine biologists, and some of the world's most pioneering marine projects in coral propagation, turtle rehabilitation, and manta ray research. Up to 16,000 coral pieces have also been reintroduced at Four Seasons Resort The Nam Hai through a local biodiversity program, while an onsite sustainable coffee and tea program, Ethical Cup, supports local Vietnamese farms with Rainforest Alliance Certification.
Across Four Seasons Resorts of Asia, environmentally minded protocols are in place from the elimination of single-use plastic bottles - with water bottling plants at Landaa, Kuda Huraa and The Nam Hai - to compost and recycling programs. At Four Seasons Resort Chiang Mai, local and seasonal is key to menu creations while Four Seasons Resort Bali at Jimbaran Bay puts the fun into sustainability education at Telu: a dedicated venue for Zero Waste workshops with homegrown herbs and fruits for garden-to-glass cocktails, and an ecoSPIRITS partnership to eliminate packaging waste.
The Sultry Art of Romance
From the beaches of Bali to the rainforest of Langkawi, lush Thai countryside to Maldivian marine marvels, Four Seasons Resorts Asia offer a nature-minded backdrop worthy of any love story. Dine under the stars on Ha My Beach - voted one of Asia's 10 most beautiful beaches by The Telegraph - at Four Seasons Resort The Nam Hai; or indulge in The Geo Spa's award-winning Raja and Ratu (King and Queen) couple's ritual at Four Seasons Resort Langkawi: a rhythmic scrub, massage and warm oil therapy with rose, orange blossom and jasmine, complete with a traditional blessing ceremony. Set off into the sunset together with a magical cruise at Four Seasons Resort Jimbaran Bay, savour a private picnic in nature's embrace at Four Seasons Resort Sayan, or let Four Seasons Kuda Huraa dial up the romance with a blissfully secret starlit oceanfront dinner – toes-in-the-sand dining with a dedicated waiter.
Looking to tie the knot in an unforgettable way? Honour your love - and Thailand's cultural traditions and natural landscapes - with a ceremony led by a village elder and a blessing by nine monks at Four Seasons Resort Chiang Mai, or head to Four Seasons Tented Camp Golden Triangle where rescued elephants make up the guest list for a ceremony as intimate and unique as the location. For true ocean devotion, say "I do" over Maldivian blues on the glass overwater Wedding Pavilion at Four Seasons Landaa Giraavaru.
Wherever 2023 travel plans take one, Four Seasons Resort of Asia await - with open hearts and all-embracing arms - to make this year's trips the most connecting and gratifying to date.
About Four Seasons Resorts of Asia
Four Seasons Resorts of Asia is a collection of 11 resorts located in Asia, calling Maldives, Hoi An, Langkawi, Jimbaran Bay, Sayan, Chiang Mai, Chiang Rai and Koh Samui their home. From beach getaways and undersea adventures to hillside retreats and forest glamping, to the highly personalized, anticipatory service that Four Seasons guests have come to expect and value around the world, the Resorts of Asia offer inspiring vacation experiences across the region.
---
---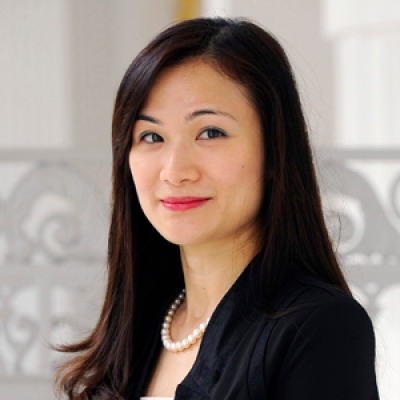 Vivian Koh
Director, Public Relations and Content, Asia-Pacific
Tourism Court, 1 Orchard Spring Lane #04-01
Singapore, 247729
Singapore
---
Four Seasons Resorts of Asia
PRESS KIT

Visit Four Seasons Resorts of Asia Website