Back to Main
Four Seasons Hotel Riyadh at Kingdom Centre
Kingdom Centre, P.O. Box 231000, Riyadh, 11321, Kingdom of Saudi Arabia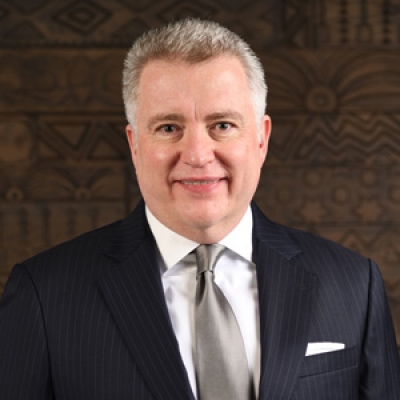 Guenter Gebhard
Regional Vice President and General Manager
"I've always been drawn to the task at hand, and this property is quite an interesting project. I search for diversity and uniqueness, and enjoy all that comes with them."
Four Seasons Tenure
Since 2019
First Four Seasons Assignment: Current
Employment History
Mandarin Oriental Bodrum, Turkey; One&Only Hayman Island, Queensland, Australia; Mazagan Beach Resort, Morocco; Atlantis The Palm, United Arab Emirates; St. Regis Hotel & Residences Bangkok, Thailand; Jumeirah Group, United Arab Emirates; Jumeirah Beach Hotel, United Arab Emirates; Kempinski Emirates Palace Hotel, Abu Dhabi, United Arab Emirates; Kempinski Hotel Adlon Berlin, Germany
Birthplace
Education
Hotel & Tourism Academy, Munich, Germany; studied Finance and Management, Stern School of Business, New York University
Languages Spoken
German, English, some French, Italian and Spanish
As Regional Vice President and General Manager, Guenter Gebhard likes a lot about Four Seasons Hotel Riyadh at Kingdom Centre. Two things in particular stand out. "The Kingdom Tower is really an iconic building, so we're a destination as well as a hotel," he says of the gleaming 99-storey skyscraper topped with an eye-catching sky bridge and an inverted and illuminated parabolic arch. The Hotel occupies 18 floors of the tower. "People come here just to look around and shop and dine at ground level. That gives us a great diversity of clients."
And the other thing? "Well, simply being a Four Seasons in itself makes us unique," he continues. "What really sets us apart is the way we operate and the attention we provide. There are people who've been on the team here for 15 years. When a doorman can greet a returning guest by name, it says something about the experience inside."
Riyadh is the latest stop in a long and winding career for Gebhard. Though he had previously spent 15 years in the Middle East and North Africa, Saudi Arabia wasn't really on his radar prior to joining Four Seasons below the arch. But things began to change before he assumed his current position. "The country is really opening up now."
Gebhard points to increased innovation, freer thought, and especially the recent introduction of new Tourist Visas designed to smooth entry for leisure travel for citizens from dozens of countries.
To that end, a luxury development focused on wellness and culture is taking shape along the Saudi coast of the Red Sea. Meanwhile, there are many amazing places for tourists to enjoy, such as the UNESCO World Heritage City of Ad'Diriyah and the Edge of the World escarpment overlooking the Arabian Desert northwest of Riyadh. "We offer a very involving, exclusive experience for our guests to visit those two."
Gebhard has learned a lot about hotel management over the course of his career. As competition and work have increased, the challenge for managers is running the business while engaging guests, he says. "We all dream of being on the floor, but there's a balance to strike between the office and the public eye. Strategizing is a big piece of that puzzle."
Then there is engaging the talent. Gebhard has an on-going initiative called "Coffee With Colleagues" that finds him meeting casually on a weekly basis with eight random employees – "from line colleagues to managers" – to chat about challenges and offer support. "'Coffee' helps me to not lose contact to the base, and it lets them know that higher levels of management are accessible."
Being able to speak honestly and directly to each other is very important, he says. "Things sink in when they come straight from the horse's mouth."
Gebhard was born into hospitality. Growing up in Nuremberg, Germany, his parents were restaurant owners who made certain he got to travel and see the world. Stellar plan, though it kind of backfired. "The family business became too small for me. I had already seen way too much to stay in one place forever."
So he took off, gathering experience rising through food & beverage operations and building senior management expertise at properties in the Middle East as well as in Australia and Thailand.
More than a quarter century after he got his start, he finally landed with Four Seasons in Riyadh. What took him so long? "I really don't know," he admits. "I've always been drawn to the task at hand, and this property is quite an interesting project. I search for diversity and uniqueness, and enjoy all that comes with them."
Indeed, among tasks Gebhard is taking to hand for Four Seasons in Riyadh include oversight of a substantial renovation of the Hotel; driving on-going efforts to bring more local talent onto the team; and exploring avenues for further expansion for the company within the wider region of Europe, Africa, and the Middle East.
"One always drives for development," he says. "Saudi Arabia is a big sponge right now. There should be no real challenge to converting additional properties here."