Back
Four Seasons Resort The Biltmore Santa Barbara Named Five-Star Hotel in Forbes Travel Guide's 2020 Star Awards
February 13, 2020,
Forbes Travel Guide, the world-renowned and only global rating system for luxury hotels, restaurants and spas, has announced its annual Star Rating list, presenting Four Seasons Resort The Biltmore Santa Barbara with a new Forbes Travel Guide Five-Star Hotel award. In addition, the Resort's Spa earned Four Stars.
Four Seasons Resort The Biltmore Santa Barbara defines luxury living and service on the American Riviera. Located just steps from one of the most beautiful beaches in California, with private bungalows and terraces overlooking the Pacific Ocean and Channel Islands, this iconic Resort is set among 22-acres of lush jungle and tranquil gardens. Opened in 1927, the Resort is a true escape for those "in the know," epitomising the casually sophisticated California lifestyle. Guests indulge in everything from pampering spa treatments and al fresco dining to tours of local wineries, surfing, lazing on the beach or lounging poolside at the exclusive Coral Casino Beach and Cabana Club, all with exemplary Four Seasons service and personalisation.
"When you get down to it, it's all about the people running the hotel. Instilling passion for service, for 'wowing' the guest – to me, that's the core of being a great hotel," says Karen Earp, General Manager of Four Seasons Resort The Biltmore Santa Barbara. "It is an absolute honour to be recognised by Forbes Travel Guide as a Five-Star hotel. With every year, we aim to get better and this recognition is a celebration of our beautiful Resort, iconic private club, Coral Casino Beach and Cabana Club, and dedication to the highest level of service."
Forbes Travel Guide is recognised for creating the original concept of Five-Star service, and Four Seasons Resort The Biltmore Santa Barbara is the latest addition to its illustrious annual Star Rating list.
"We have been committed to championing genuine Five-Star service for more than 60 years, and this year's winners, as always, exemplify the very highest standards in hospitality," said Filip Boyen, CEO of Forbes Travel Guide. "It is difficult to earn a Forbes Travel Guide rating, and all our Star-Rated winners have shown how incredibly deserving they are of their accolades by demonstrating sheer dedication in their passion for service. We congratulate them all."
---
---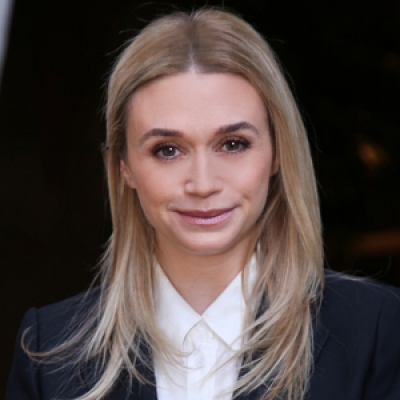 Emilie Plouchart
Director of Public Relations
1260 Channel Drive
Santa Barbara, CA 93108
U.S.A.
---
Four Seasons Resort The Biltmore Santa Barbara
PRESS KIT

Visit Four Seasons Resort The Biltmore Santa Barbara Website