Back to Main
Four Seasons Resort Scottsdale at Troon North
10600 East Crescent Moon Drive, Scottsdale, Arizona, 85262-8342, USA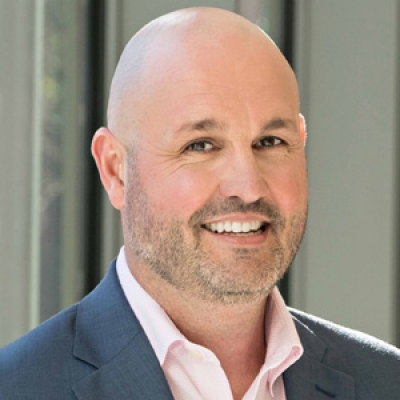 Brent Duncan
Director of Catering and Special Events
"Little details add up to big things."
Four Seasons Tenure
Since 1996
First Four Seasons Assignment: Assistant Manager, Banquets, Four Seasons Hotel Austin
Employment History
Four Seasons Resort and Club Dallas at Las Colinas; Four Seasons Hotel Westlake Village; Four Seasons Resort Whistler; Four Seasons Resorts Lanai; Four Seasons Resort and Club Dallas at Las Colinas; Four Seasons Hotel Atlanta; Four Seasons Hotel Newport Beach (formerly a Four Seasons hotel); Four Seasons Hotel Austin
Education
Bachelor of Science degree in Hospitality Management, University of Nevada, Las Vegas
Birthplace
Languages Spoken
Like an architect, Director of Catering and Special Events Brent Duncan is meticulous in the planning process, both with clients and behind the scenes. Close to three decades of diverse experience with Four Seasons Hotels and Resorts have given Duncan a strong foundation for success, starting with the support of his internal team, emphasizing collaboration, communication and clearly defined goals.
"I am a champion of developing people, and fostering an environment of creativity," he says. "Equally important is building relationships and collaborating with departments outside of our own. We're all in this together."
This precision and attention to detail is showcased daily in ways big and small in Duncan's role leading catering and special events at Four Seasons Resort Scottsdale. Duncan is excited about the diverse meeting and event space options, taking full advantage of the property's perch in the high Sonoran Desert and sweeping, picturesque views.
"The footprint of the property is really unique, and gives us the ability to truly customize each and every occasion," he says.
Duncan was inspired by the hospitality industry at an early age. His father was in the cruise line industry, and through hard work and perseverance, worked his way through the ranks to an executive role. Duncan decided upon the hospitality management school at the University of Nevada, Las Vegas, as the educational path to pursue his passion for tourism.
Duncan launched his Four Seasons career at Four Seasons Hotel Austin as an assistant manager in the banquets department. From there, the West Coast beckoned and he accepted a role at the brand's former property in Newport Beach, California. The opportunity to understand the nuances of a resort versus a hotel operation proved invaluable training.
Subsequent roles took him to properties in Atlanta, Dallas and the Hawaiian island of Lanai, before heading to Whistler, British Columbia, in the height of preparations for the 2010 Winter Olympics. Duncan helped plan and execute many high-profile events during this time, as well as special celebrations such as a winter wonderland wedding in the mountains.
From Whistler, Duncan headed back to California, this time at the brand's property in Westlake Village. Galas, charity events and over-the-top weddings helped Duncan further perfect his catering craft, before his arrival for the second time at Four Seasons Resort Dallas at Las Colinas, his most recent appointment.
In Dallas, Duncan had the unique opportunity of being part of the "baseball bubble," when the property hosted teams during the postseason and World Series of 2020. Coordinating safety measures, dining protocol and myriad other details was an exciting challenge and career highlight that Duncan will not soon forget.
"Working with the baseball bubble of 2020 was an once-in-a-lifetime experience," says Duncan. "These were unprecedented times, and we learned so much as a team. Even after more than 25 years working with Four Seasons, I continue to be amazed and impressed by our people and leadership, and what we can accomplish together!"
In his leisure time, Duncan enjoys spending time with his wife, Noelle, and four children.  He also enjoys hiking and mountain biking, and exploring Scottsdale's vast trail system.