Back
Charles H.'s New Menu at Four Seasons Hotel Seoul Takes a Trip to Four Iconic Cities
April 3, 2023,
From London to Havana, New Orleans to Hong Kong, the revamped cocktail menu at Charles H., the speakeasy bar at Four Seasons Hotel Seoul, is an adventure through four unique cities. The ultimate in effortless travel, bon vivant guests get an immersive cultural experience of each destination through creative cocktails and innovative bar snacks.
The reimagined menu is a visionary collaboration between Head Bartender Odd Strandbakken and Beverage Creative Director Alyssa Heidt. The dynamic duo has crafted twenty distinct cocktails inspired by the world travels of Charles H. Baker Jr.
The glamorous bar's namesake, Charles H. Baker – a globe-trotting gourmet who in the early 1900s explored the world through its fine food and drink – wrote books that remain bartender bibles and also introduces world food recipes. Playful and experimental, his writing and recipes inspired Odd and Alyssa to pay homage through their own creations.
"We're thrilled to take our guests on an adventurous journey through four memorable cities," comments Odd. "Like the man himself, Charles H. has always been about a bygone era of sophistication and glamour as well as discovering the world anew. Our latest menu is about exploring different tastes, cultures and experiences – and sharing the stories along the way."
Take a "taste adventure" to four iconic cities:
London: Escaping what he described as the "arid yoke" of US Prohibition in the 1920s, Charles H. Baker discovered drink culture around the world – especially the now-classic cocktails developing in London. Celebrating British icons such as blackberry jam and the Royal Navy, the new Charles H. bar menu features Mr. Blackberry, a fruity twist on an Espresso Martini, and Melba Sour, a sweet treat that merges Peach Melba with Whiskey Sour (a drink made famous by British sailors in the late 1800s).
Havana: Next stop is vibrant, historic Havana where a Mojito Colada combines the city's signature Mojito with Pina Colada; and Daiquiri-style Hotel Special showcases a special Cuban spice mix of garlic, cumin, pepper, and oregano with pineapple. A Ruby Negroni evokes the red tones of sunset over the sea at Malecon, while the pastel-green Mojito Colada is a homage to Cuba's colourful old cars and buildings.
New Orleans: It's time to head to New Orleans to turn up the heat with Louisiana Red – a reinvention of tomato-rich Bloody Bull with homemade beef consommé, and hot sauce made from chilis fermented in-house. The new Nola Flight, replacing the previous signature Manhattan Flight, artfully includes the city's three signature cocktails, which are Rye Manhattan, De La Louisiane and Vieux Carre, while the Sazerac Highball celebrates the world's first cocktail Sazerac, created in Louisana's coolest city.
Hong Kong: The adventure continues in the dynamic cityscape of Hong Kong where Willow Branch is a dreamy take on a G&T inspired by signature dessert, mango sago, and creamy Black & White – served in a cup for a teatime feel – is crafted with whisky, almond liqueur and milk tea. Channelling the magic of the night's glittering lights viewed from Tsim Sha Tsui in Kowloon, the Kowloon Old Fashioned merges a traditional whisky Old Fashioned with butter-fried mushrooms and sesame oil for a true flavour adventure.
Foodie Adventures
Alongside each artful cocktail, the new menu includes delightful bar bites from each city. Try dynamite rolls with spicy sauce in Havana; pork dumplings and homemade Hanwoo jerk in Hong Kong; lobster roll in New Orleans; and fish and chips in London.
It's in the Details
At the heart of the new menu is a dedication to artisan ingredients hand-crafted at the Hotel. Hong Kong's special five-spice syrup is a delicate infusion of star anise, clove, cinnamon, Sichuan pepper and fennel seeds, while liquified hallabong citrus fruits and lemon zest are combined for velvety martinis. Caramel, cacao nibs, and vanilla beans form the basis for a rum-flavoured non-alcoholic drink, ensuring no one misses out.
To try the new menu at Charles H. at Four Seasons Hotel Seoul, contact +82 (2) 6388 5500 or restaurants.sko@fourseasons.com.
---
---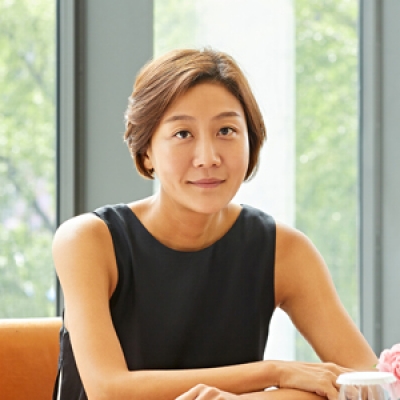 Inyoung Moon
Director of Public Relations and Communications
97 Saemunan-ro, Jongno-gu
Seoul, 100-210
Korea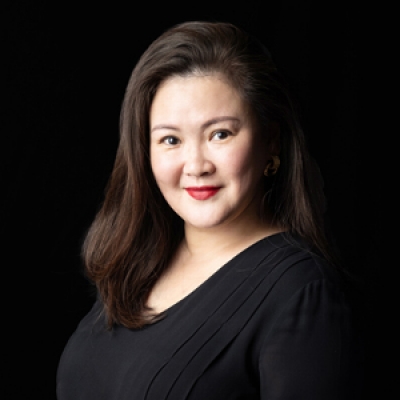 Kelly Wong
Director of Marketing
97 Saemunan-ro, Jongno-gu
Seoul, 100-210
Korea
---
Four Seasons Hotel Seoul
PRESS KIT

Visit Four Seasons Hotel Seoul Website