Back
Six Ways to Warm the Heart in Seoul This Winter
From stunning snowy landscapes to cosy teahouses and warming street food, Seoul has a special kind of magic in winter. Quietly enchanting without the usual hum of tourists, the glittering city offers up an array of experiences – from the modern to the traditional. Whether relaxing in a quintessential Korean sauna or figure skating in the Olympic Park, Four Seasons Hotel Seoul – located in the city's geographical heart – is the perfect base for city-wide exploration.
Here are our top six ways to warm the heart in Seoul this winter:
1. Ease achy muscles in a jjimjilbang
Embedded in Korean culture, jjimjilbangs ("heated rooms") are gender-segregated public bathhouses where people come to enjoy hot and cold pools, relaxing saunas, massage areas, and communal sleeping rooms. An ideal way to warm up and relax tight muscles on a cold day, many jjimjilbangs also include movies, workout, reading, gaming rooms, and authentic Korean restaurants. Scrub away dry winter skin to feel rejuvenated and refreshed, Korean style. Ask our Concierge for recommendations, or head to the Hotel's own Korean sauna for a luxurious take on the traditional experience.
2. Hone your skating skills
Open annually from January to February, the Olympic Park Skating Rink is a lively social hub in the heart of the city. It's a magical experience for everyone from dating couples to fun-seeking families – especially at night when it's lit up with glittering lights. If you're new to skating or want a bit of extra help, there's a training program for children and beginners. Don't miss the chance to get a skating photo with the huge World Peace Gate as a backdrop. Other options include Seoul Plaza Skating Rink and Yeoui Ice Park by the Han River, with a sledding slope, snow playground, food trucks and indoor café.
3. Nourish body and mind with Seoul-ful street food
We think that Korean street food is best eaten in winter as it has a way of warming you from the inside out. Try crispy Chimaek – Korean fried chicken – or Gyeran bbang, a pancake-like muffin with a gooey egg centre. A traditional soup for good winter health, Samgyetang is a whole young chicken filled with garlic, rice, jujube, and ginseng while Tteokbokki, a stir-fried spicy rice cake, is a sworn local favourite. Head to the alleys of Jongno 3-ga's Nagwon Arcade for an authentic experience: a row of pojangmacha (outdoor food stalls) selling cheap and tasty ramyeon, udong and soju into the early hours.
4. Cosy up in a traditional teahouse
Lamp-lit and poetically named, The Moonbird Only Thinks of the Moon is tucked down an alleyway and much loved by on-trend locals. Dawon Traditional Tea Garden – inside the Kyung-in Museum of Fine Art – serves sweet omija tea. Hidden in a tree-shaded, flower-filled glade, Suyeon Mountain Tea Room (former home of Korean novelist Taejun Lee), is a peaceful spot for relfection. Whatever vibe you're after, you're spoiled for choice when it comes to teahouses in Seoul. Too cold to leave the Hotel? Visit lobby lounge Maru for sweet treats, or let us bring the warmth to you with an in-room tea delivery.
5. Light up the sky at the Seoul Lantern Festival
A magical evening to share with loved ones, this special free festival is held every winter with two million attendees visiting over two weeks. From December 19 to 31, 2022, this iconic cultural celebration will be held at the newly opened Gwanghwamun Square, right opposite Four Seasons Hotel Seoul. A feel-good event for locals and visitors alike, expect a wide variety of expertly crafted lanterns showcasing different themes, as well as activities such as a lantern-making contest. Creativity and artistry illuminate the night sky in the form of favourite cartoon characters, outsize wildlife and magical shapes and colours.
6. Explore the Media Art Exhibition
The perfect place to spend a cold, windy or wet winter's afternoon, the Media Art exhibition at Seoul Metro Art Museum is an inspiring and immersive art experience and sanctuary of reflection in the city's heart. Situated next to the historic Gyeongbokgung Palace and the National Palace Museum, this cultural media art garden is in easy walking distance from the Hotel and offer free access for all to high quality art through Korea's latest technology. Age of Light includes two digital artworks by Universal Everything – Tetrachromia and Infinity – that explore nature, life and eternity.
---
---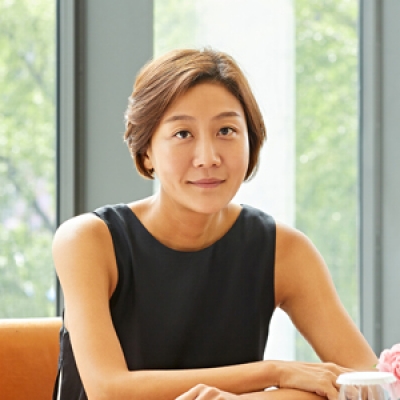 Inyoung Moon
Director of Public Relations and Communications
97 Saemunan-ro, Jongno-gu
Seoul, 100-210
Korea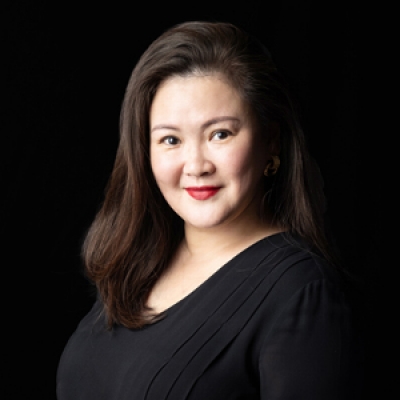 Kelly Wong
Director of Marketing
97 Saemunan-ro, Jongno-gu
Seoul, 100-210
Korea
---
Four Seasons Hotel Seoul
PRESS KIT

Visit Four Seasons Hotel Seoul Website