Back
Revealing The Palace, the Most Luxurious Accommodation by the Red Sea at Four Seasons Resort Sharm El Sheikh, Egypt
Reside like royalty at the newly revealed jewel of the crown offering Red Sea views from every room, an expansive private pool and new levels of seaside living
May 10, 2023,
A spectacular new setting for travellers to be lavished in sophistication and reside like royalty along the sparkling beachfront of Four Seasons Resort Sharm El Sheikh, Egypt is The Palace. The regal suite that is considered the most spacious accommodation in the destination and offers a true luxury experience in Sharm El Sheikh, commemorates the complete opening of the multi-million-dollar expansion that has doubled the size of the property in 2022.
Detailed to Four Seasons highest standards, The Palace is pointedly fashioned for royalty, celebrities and the world's elite to enjoy as a fully self-contained sanctuary with a private pool, fitness room, spa treatment room, dressing room, office space and complete residential facilities, before jumping into adventure in the Red Sea and across the desert beyond.
"We are so excited to invite affluent travellers to embrace the beauty of the Red Sea coast in a luxury seaside setting that is truly second to none in the region," says General Manager Leon Baum, who arrived to lead Four Seasons Resort Sharm El Sheikh just in time to welcome the first guests of The Palace. "Named 'The Palace' to relay its status as an accommodation beyond what even dedicated Four Seasons travellers can expect, the luxuries and amenities of our newest signature suite are plenty, as is the privacy."
Spaciously sized to accommodate seven guests in extraordinary comfort and many more for intimate events held indoors and poolside, The Palace stretches an impressive 565 square metres (6,082 square feet) and is fully, elegantly and attentively arrayed for the heights of luxury hospitality.
The standalone Palace is surrounded by a fully-furnished garden looking onto a one-kilometre (3,300 foot) beachfront just beyond the sand. It is designed as an open-air, indoor-outdoor setting with access directly from each bedroom, the living room, and the arrival foyer. The terrace is arrayed with comfortable lounge furniture for alfresco dining and luxuriating beneath the sun and stars. It's also the place to relax between dips in the private 40 square metre (430 square foot) pool and jetted tub.
Ideal for entertaining or extended stays with family and friends, The Palace boasts three bedrooms – two kings and a twin – an ultra-spacious living room, a formal dining area that seats ten and a beachfront terrace with the option to dine under the stars and take a break to enjoy the tranquil setting. Sleek and modern design-forward furniture matches the grandeur of The Palace with soft furniture pieces offering the epitome of comfort in the form of curved silhouettes and accents reminiscent of the undulating sea waves, just steps away. Interiors are open and airy beneath tall ceilings and are dressed up in natural tones inspired by golden sands and azure waters. Egyptian architectural elements captivate at every turn, with individual rooms adorned with modern interpretations of Arabian design.
Large floor-to-ceiling windows provide sweeping views of the Red Sea and surrounding greenery allowing generous sunlight to brighten the rooms whereas the lighting throughout The Palace is a scene all its own: playful, striking and natural, including artful table lamps and wall sconces as well as frosted glass cloud-shaped chandeliers that add a touch of glamour.
Attached privately to each bedroom are bathrooms and a powder room for visitors, all swathed in marble and gleaming fixtures. The focal points of the connecting marble primary bath is a deep-soaking round tub positioned in front of the window, allowing guests to take in magnificent views, and an immense chandelier set in a recessed space that lights up like the sunrise according to one's mood.
There are more – many more – spaces for guests to explore in The Palace. An in-room spa treatment room and private fitness area allow guests to actively practice self-care while the suite's pantry unfolds to a fully equipped kitchen for quick snacks and dining services provided by a personal chef, creating the ideal environment for entertaining. The colossal dressing room is spacious enough to walk around in. A private office comes equipped with an executive size desk and chair providing a quiet space for business while a media room offers a thoroughly contemporary entertainment system with 52-inch flat screen television to keep all ages engaged. A dedicated butler service and a personal trainer are also available upon request.
For an unforgettable, over-the-top experience, The Palace is the ultimate way to experience the charming destination of Sharm El Sheikh. To reserve The Palace at Four Seasons Resort Sharm El Sheikh, call +2(069)3603555 or book online.
---
---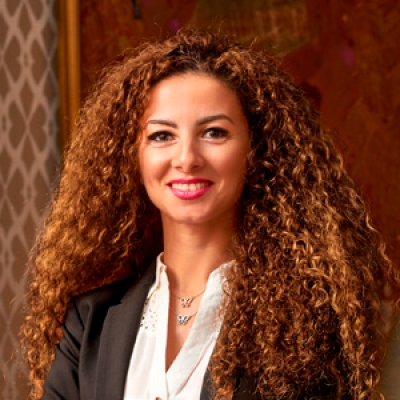 Sherry Adel
Senior Director of Public Relations and Marketing Communications - Egypt
1089 Corniche El Nil, P.O. Box 63 Maglis El Shaab
Garden City 11519, Cairo,
Egypt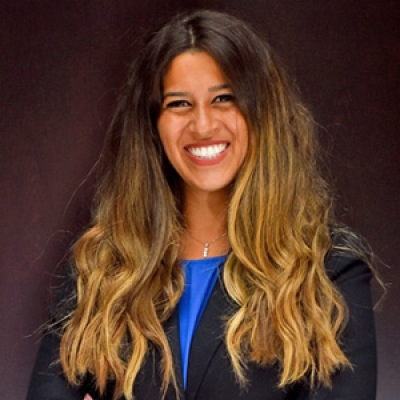 Sarah El Gohary
Director of Public Relations and Marketing Communications
1 Four Seasons Boulevard, PO Box 203
Sharm El Sheikh, South Sinai
Egypt
---
Four Seasons Resort Sharm El Sheikh, Egypt
PRESS KIT

Visit Four Seasons Resort Sharm El Sheikh, Egypt Website