Back
Where Art Meets Luxury: Four Seasons Hotel Shenzhen Launches Collaboration with UCCA, China's Leading Institution of Contemporary Art and Sea World Culture and Arts Center
August 10, 2022,
This summer, in partnership with UCCA, China's leading institution of contemporary art, and Shenzhen's very own Sea World Culture and Arts Center – sees Four Seasons Hotel Shenzhen ever more attuned to the young, dynamic vibe of its thrilling city home. Elevating a stay in the luxury hotel – located in Shenzhen's central business district of Futian – the collaboration celebrates the work of Italian artist Maurizio Cattelan, and includes a Cattelan-inspired Afternoon Tea as well as tickets to his latest exhibition.
Led by Executive Pastry Chef Mary Liu, the culinary team at Four Seasons Hotel Shenzhen has risen to the challenge and produced their own works of Cattelan-inspired art in the form of a dazzling and experimental Maurizio Cattelan: Wish You Were Here Afternoon Tea. Highlights include a vibrant version of the elegant dessert, verrine mint and tropical fruit baba, which echoes the colours and fluid element in Cattelan's blackly comic Daddy, Daddy (2008) – and the morello cherry cheesecake, with a bright golden icing recalling the precious metal-plated boot in Cattelan's Untitled (2019). Further creative bites include the banana chocolate cake and chestnut apricot cake featuring grey icing "tape" – representing the notorious banana Catalan taped to a wall with duct tape at the art fair Art Basel Miami Beach. "Fruit symphony" is a stunning exploration of form and colour – a mix of berries, jelly and molecular gastronomy in red, yellow, and black, while the bamboo charcoal scone is a striking block of edible black, served with mascarpone cream and homemade passion fruit and mango jam.
"We pride ourselves on being an on-trend location in one of the most exciting areas of an international city," comments Nicholas Liang, General Manager at Four Seasons Hotel Shenzhen. "And this collaboration reflects that commitment to always bring our guests the best experiences. Our belief is that art is a vital component of luxury – especially in Shenzhen, the most young and dynamic city in China – and we're thrilled to bring the two together on such a grand scale."
Described as "one of the most popular and controversial artists working today," Cattelan is renowned for his keen observation of society and playful exploration of human relationships. Opening this summer in Shenzhen, his latest exhibition, Maurizio Cattelan: Wish You Were Here, presents more than 20 artworks – including sculptures, murals, site-specific installations, and a performance – that touch upon a wide range of thought-provoking topics, from the ways in which love, fate and consumerism affect our lives, to questions around identity and relationships.
Hotel guests will also receive a themed room key card and a quirky art-inspired gift, with an invitation to stay tuned for in-room displays of creativity. Talk with the Hotel team to arrange a visit to Cattelan's boundary-pushing exhibition or hotel experience.
About UCCA
UCCA Center for Contemporary Art is China's leading contemporary art institution. Committed to bringing the best in art to a wider audience, UCCA shares a wide range of exhibitions, public programs, and research initiatives to a public of more than one million visitors each year across three locations. UCCA Beijing sits at the heart of the 798 Art District, occupying 10,000 square metres (100,000 square feet) of factory chambers built in 1957 and regenerated in 2019 by OMA. UCCA Dune, designed by Open Architecture, lies beneath the sand in the seaside enclave of Aranya in Beidaihe. UCCA Edge, designed by New York-based architecture firm SO – IL, opened in Shanghai in May 2021. Formally accredited as a museum by the Beijing Cultural Bureau in 2018, UCCA also operates non-profit foundations, licensed by the Beijing Bureau of Civil Affairs and the Hong Kong government. UCCA's commercial ventures include the retail platform UCCA Store, the children's education initiative UCCA Kids, and collaborations and projects under the rubric UCCA Lab. Opened in 2007 and revived by a committed group of Chinese and international patrons in 2017, UCCA works to bring China into global dialogue through contemporary art.
About Sea World Culture and Arts Center
Located in Shekou, Shenzhen, the Sea World Culture and Arts Center (SWCAC) is a hub for culture and commerce launched by China Merchants Shekou, with London's Victoria and Albert Museum as its founding partner. SWCAC is committed to creating diverse cultural experiences for the public through a variety of hybrid formats such as exhibitions, performing arts, public education, and commerce. As the only building designed by Pritzker Prize-winning architect Fumihiko Maki in China to date, SWCAC embraces the horizons of the sea, mountains, and city that surround it.
Opened in December 2017, SWCAC has become a key cultural landmark in the Guangdong-Hong Kong-Macau Greater Bay Area. It was listed as Top Gallery in Shenzhen by Lonely Planet in 2019 and one of the World's 100 Greatest Places by Time magazine in 2018.
In 2021, SWCAC held 48 exhibitions and nearly 200 educational events, including Leandro Erlich: The Confines of the Great Void, The Mythical Animals in the Forbidden City, Gaetano Pesce: Nobody's Perfect, and Fashioned from Nature, attracting more than million visitors.
---
---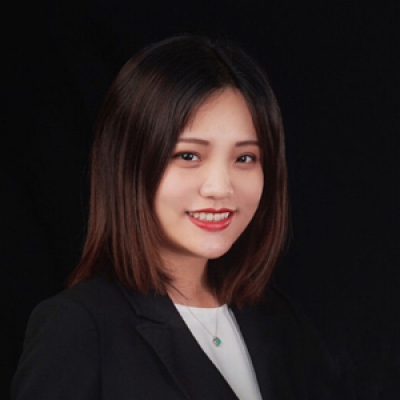 Jackie Xu
Director of Public Relations
138 Fuhua Third Road, Futian District
Shenzhen, 518048
China
---
Four Seasons Hotel Shenzhen
PRESS KIT

Visit Four Seasons Hotel Shenzhen Website