Back
Award-Winning Chef Alan Sun Brings Culinary Soul to the New a La Carte Menu at Zhuo Yue Xuan at Four Seasons Hotel Shenzhen
August 17, 2023,
Culinary artistry, fresh ingredients, and dynamic creativity meet in Zhuo Yue Xuan's new à la carte menu at Four Seasons Hotel Shenzhen – masterfully created by esteemed Chinese Executive Chef Alan Sun.
Guided by Chef Alan's profound culinary philosophy of "入神,入魂," meaning "dedication to the soul," each dish emerges as an intricate mosaic of flavours, elegantly intertwining the evocative memories and classic beauty of authentic Chinese cuisine with inventive contemporary twists and vibrant seasonal ingredients. An immersive gastronomic experience that transcends the tangible and leaves an indelible impression on both the palate and the soul.
In Harmony with Nature's Bounty: Ingredient-Focused Creations
Chef Alan pays homage to the original flavours of ingredients in every dish. A key dish in Cantonese cuisine, his Steamed Lobster with Egg White and Seafood Sauce exemplifies this – where each ingredient is given room to shine, respecting its natural flavours. Sweet and tender seasonal lobsters are used; shells are simmered in the sauce base for flavour while the dish is served with caviar for a rich, luxurious finish. In his Wok-fried M9 Wagyu Beef Cubes with Shallots and Crispy Rice, Chef Alan again emphasises the purity of the ingredients. Stir-fried shallots enhance the flavour of carefully selected thickly-sliced beef, while an artful beef broth – cooked over two days – is juxtaposed by the lively crispy texture of the rice. Each bite bears testament to his respect for nature's bounty.
Passion on a Plate: Chef Alan's Culinary Love Letters
Chef Alan pours his heart into his craft, with new signature dishes such as his Zhuo Yue Xuan Steamed Crab Roe Dumpling standing as a beautiful culinary love letter. These delicate dumplings – the result of much experimentation – contrast the light, springy texture of the dumpling skin with the rich, dense crabmeat within. Likewise, his succulent Barbecued Pork Glazed with Honey is a simple yet heavenly delicacy that showcases his passion for harmonious, contrasting flavours.
A Tapestry of Tradition and Innovation: A Marriage of Old and New
Chef Alan expertly intertwines authenticity and creativity, creating a tapestry of tradition and innovation in every dish. The Braised Fish Maw with Crab Roe showcases this balance – an authentic Chinese delicacy with a modern touch. Local paste crab shells simmer in the soup base before crab paste is added, beautifully enriching the soft texture of the fish maw.
Evolving Nostalgia: Stirring Memories and Igniting Culinary Curiosity
Chef Alan's commitment to evoke emotional connections through his culinary creations is evident in every dish. His menu is designed to stir feelings of nostalgia while simultaneously kindling the excitement of new culinary explorations. From his nostalgic Barbecued Pork with Honey to the innovative Wok-fried M9 Wagyu Beef Cubes with Shallots and Crispy Rice, each dish leaves an emotional imprint, a mark of a culinary journey well-travelled.
More than Food, a Spiritual Journey
Chef Alan take diners on a spiritual journey with the new à la carte menu. The traditional Double-boiled Sea Whelk with Conpoy is not just a meal but a nourishing experience for the soul. Taking eight hours to simmer, it's refreshing, light and a product of Chef Alan's careful precision, timing the addition of each raw ingredient for maximum flavour to deliver a soothing, comfort-infused broth with every sip. Chef Alan continues this soulful journey with Fried Rice with Candied Abalone and Black Truffle. The abalone and chicken broth are simmered together over a period of three days while the addition of black truffles, mushrooms and rice provide a tasty textural contrast between sea and land ingredients that not only satiates hunger but also provides a deep sense of fulfilment.
A Journey for the Senses, an Odyssey for the Soul
Through Chef Alan Sun's new meticulously crafted à la carte menu, guests of Zhuo Yue Xuan connect with Chinese cuisine in an entirely new way. Welcoming the modern alongside timeless traditions, diners are invited on a culinary journey enlivened by memory-stirring and emotion-evoking ingredients, creating an immersive dining experience that nourishes the body and feeds the soul.
For further details of the outstanding fine-dining experiences at Four Seasons Hotel Shenzhen, contact +86 (755) 8826 8888.
---
---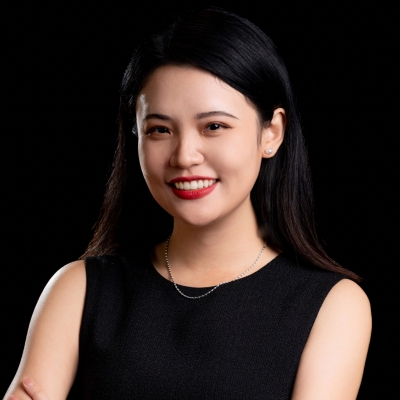 Jackie Xu
Director of Public Relations
138 Fuhua Third Road, Futian District
Shenzhen, 518048
China
---
Four Seasons Hotel Shenzhen
PRESS KIT

Visit Four Seasons Hotel Shenzhen Website