Back
Think Pink at Four Seasons Hotel Silicon Valley to Support Breast Cancer Awareness Month in October
This October, delicious, pink-themed patisserie and tea inspire guests to remind themselves as well as their loved ones about the importance of prevention
September 20, 2023,
Palo Alto, Silicon Valley, U.S.A.
October is not just about falling leaves and pumpkin spice - it's a month of giving and celebrating. Join Four Seasons Hotel Silicon Valley on a heartwarming journey through flavours and festivities that will make the autumn and holiday season truly special.
Weekends in October: Think Pink Themed Afternoon Tea –
To commemorate Breast Cancer Awareness, Four Seasons Hotel Silicon Valley is hosting a special Think Pink themed Afternoon Tea to drive awareness in its [esc] lobby lounge. This October 2023 on Fridays and Saturdays, a curated selection of eye-catching, pink-inspired patisserie and tea offerings will be available at [esc], and a portion of the proceeds of all Think Pink October specials will be donated to support ­HERS Breast Cancer Foundation, a 501(c)3 nonprofit organization. Guests can sip on soothing teas and indulge in an array of pink-tinted delicacies while knowing that a portion of the proceeds will go towards a noble cause. Together, the intention is to raise awareness and support those in their fight against breast cancer. The luxury Hotel will donate five dollars from each Think Pink Afternoon Tea to HERS Breast Cancer.
A new collection of house-made treats infused with a touch of pink, imagined by the pastry team is offered. Spend time with loved ones over a decadent afternoon tea that includes an indulgent feast of Raspberry Lychee Rose Macaron, Strawberry Cheesecake, Pink Glazed Scones, Raspberry Hazelnut Financier, Pink Guava Mini Tart with savoury items such as Mini Lobster Roll, Brokaw Avocado, Chioggia Beets Crostini and Smoked Salmon offering a complete experience.
"Breast cancer is the second leading cause of death among women worldwide. Hence awareness about this deadly and silent disease is very important. The sooner it is caught in its tracks, the better it is. Therefore, it is important to spread awareness. We encourage our staff and guests to educate themselves and to get regular mammograms done. Prevention is always better than cure," says Adora Manalo, General Manager, Four Seasons Hotel Silicon Valley.
"Facing breast cancer and the road to recovery requires great strength," says Tina Fernande Steckler, Executive Director of HERS Breast Cancer. "This is why prevention is so important. Being aware of, and caring for, our bodies is incredibly important. One way of prevention method is regular mammography screenings: every two years or annually, depending on one's physician's recommendation. Breast health changes should be brought to the attention of one's health care provider, and a healthy lifestyle with regular exercise and a whole foods diet are also key to breast cancer prevention," she further added.
To book, click here.
Hashtag the most Instagrammable moments: #fsthinkpink #pinkoctober #fspaloalto and tag @fspaloalto where appropriate.
Think Pink Afternoon Tea Menu
Savoury
Mini Lobster Roll - Micro Celery, Fennel Tops, Turmeric Oil, Turmeric
Brokaw Avocado - Iberico Ham, Persian Cucumber, Meyer Lemon, Sourdough, Pickled Onion
Chioggia Beets Crostini - Chioggia Beets, Goat Cheese Crostini, Pine Nuts, Aged Balsamic
Smoked Salmon - Labneh, Focaccia Crostini, Vanilla Oil, Caper Berries, Truffle Honey
Sweet
Raspberry Lychee Rose Macaron
Strawberry Cheesecake
Pink Glazed Scones - Cranberry Flavour
Raspberry Hazelnut Financier
Pink Guava Mini Tart
Sip
Classic Hot Tea:
Black – Earl Grey Crème
Black – English Breakfast
Green – Japanese Ceremonial Grade Matcha
Green – Jasmine Reserve Green Tea
Infusion – Egyptian Organic Chamomile
"3H- Health, Happiness, Harmony" Tea Blends:
Harmony - Green Rooibos, Fennel Seed, Hibiscus, Chrysanthemum Blossoms, Rose Petal, Shatavari, Lavender - Caffeine Free
Happiness - Guayusa, Rosehips, Hibiscus, Jasmine Green Tea, Green Rooibos, Raspberries, Apple Bits - Medium Caffeine
Health - Ginger, Peppermint, Hibiscus, Orange Peel, Fennel, Marshmallow Leaf, Clove, Echinacea - Caffeine Free
Cold Brew:
Rose Black Tea
Cold Brew Coffee
Pricing:
3H Afternoon Tea USD 65
Prosecco Pairing USD 85
Champagne pairing USD 95
Cocktail:
Bellisima - Hennessy VSOP, Cranberry Juice, Lime Juice, Hibiscus Syrup USD 25
Enhancements:
Scented Candle USD 50
Handcrafted Chocolate truffles USD 25
About HERS Breast Cancer Foundation
HERS Breast Cancer Foundation ("HERS") was founded in 1998 by three dynamic women who were inspired to meet the unique needs of breast cancer patients before and after mastectomy surgery. Now in its 25th year of community service, HERS is a 501(c)3 nonprofit organization and operates three Bay Area program locations, employs 16 staff members, is supported by dozens of dedicated volunteers, and completes over 2,000 patient visits annually.
HERS is accredited by the American Board for Certification in Orthotics, Prosthetics & Pedorthics; its Breast Care Specialists provide direct patient services and undergo extensive training and testing to earn their "CFm" (Certified Mastectomy Fitter) designation.
The HERS mission is to support all individuals healing from breast cancer by providing post-surgical products and services regardless of financial status. While HERS serves patients from all walks of life, its assistance programs are specifically designed to bridge the gap between low income and under-insured patients and the post-surgical products they need and deserve.
Products provided include post-surgical camisoles, breast prosthetics, pocketed bras, compression sleeves and gloves, and wigs. Its locations in Fremont, Livermore, and San Leandro are beautifully appointed spaces where patients are welcomed and served with compassion. HERS also handles insurance billing for patients so they may concentrate on what matters most: their healing process.
The nonprofit's program and services are supported by foundation grants, private donations, community-led fundraisers, and two major events hosted by HERS each year – its People with Purpose Gala and its 5k/10k Walk/Run and Yoga Fundraiser & Community Expo. Major funders include Fremont Bank, Washington Hospital Healthcare System/UCSF, Stanford Healthcare Tri-Valley, Star One Credit Union, and To Celebrate Life Foundation.
Donations are always welcome via PayPal; checks may be mailed to HERS Breast Cancer Foundation, 2500 Mowry Avenue, Suite 103, Fremont, CA 94538.
For more information about HERS Breast Cancer Foundation, click here or call 510 790 1911 ext. 104.
---
---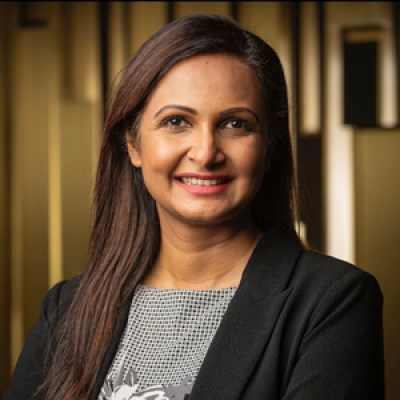 Deepika Sarma
Director of Communications and Digital Marketing
2050 University Avenue
East Palo Alto, California 94303
USA
---
Four Seasons Hotel Silicon Valley at East Palo Alto
PRESS KIT

Visit Four Seasons Hotel Silicon Valley at East Palo Alto Website