Back
Turkey To Go and Thanksgiving Dinner Feast at Four Seasons Hotel Silicon Valley
September 29, 2023,
Palo Alto, Silicon Valley, U.S.A.
With the holiday season fast approaching, Quattro Restaurant & Bar, located at Four Seasons Hotel Silicon Valley, is set to introduce two special offerings aimed at creating an unforgettable Thanksgiving experience. Whether patrons prefer to indulge in a high-end dining experience at the restaurant or opt for the convenience of enjoying a delectable feast in the comfort of their own homes, Quattro Restaurant & Bar has all bases covered.
Thanksgiving Dinner To Go: Families and friends can savour a mouthwatering Thanksgiving feast without the stress of cooking and cleaning. The culinary team at Quattro has carefully curated a lavish Thanksgiving Dinner To Go, featuring a tantalizing array of dishes crafted with the finest ingredients. From succulent roasted turkey to decadent sides and sumptuous desserts, the Thanksgiving Dinner To Go promises to delight even the most discerning palates. Executive Chef Daniel Garcia and the culinary team have crafted a sumptuous feast that encapsulates the essence of the season while offering the convenience of enjoying it in the comfort of one's own home. Quattro Restaurant & Bar remains committed to ensuring that the Thanksgiving celebration is not only delicious but also memorable. Let the experts take care of the cooking while patrons savour the moments with family and friends.
Introducing the Thanksgiving To Go Menu
Roasted Kabocha Squash Soup: Savour rich fall flavours with Roasted Kabocha Squash Soup, garnished with torched Ricotta Salata, adding a delightful layer of depth to this comforting dish.
Ouroboros Farm Lettuce: A vibrant salad featuring farm-fresh Ouroboros Farm Lettuce, adorned with Pomegranate Seeds, Fuyu Persimmons, Toasted Pepitas, and drizzled with a Chardonnay Dressing. It's a harmonious blend of textures and flavours that will invigorate the palate.
Roasted Whole Turkey: The centrepiece of the Thanksgiving meal, Roasted Whole Turkey is prepared to perfection, showcasing the finest culinary craftsmanship. Accompanied by Pomme Puree and a touch of Cultured Butter, it's a symphony of taste that will leave guests craving more.
Classic Stuffing and Gravy: No Thanksgiving feast is complete without the comforting embrace of Classic Stuffing and Gravy, prepared to honour tradition and elevate the meal.
House-Made Cranberry Sauce: House-made Cranberry Sauce is a delightful blend of sweet and tangy, serving as the perfect accompaniment to turkey and stuffing.
Green Bean Casserole: A modern twist on a classic favourite, Green Bean Casserole features Neuskes Bacon, Crispy Shallots, and Button Mushrooms. It's the ideal balance of savoury and crispy textures that will leave taste buds dancing with delight.
Pastry Cook Courtney's Pumpkin Pie: Indulge in the sweet finale of the Thanksgiving feast with Pastry Cook Courtney's Pumpkin Pie. This velvety masterpiece is the ultimate embodiment of the season's flavours, prepared with the utmost care and culinary artistry.
The above meal is prepared for four guests.
Price: USD 550
Place an order by: November 18, 2023 at 5:00 pm
Pick up date: Any time between 10:00 am and 2:00 pm on November 23, 2023
Pickup location: Four Seasons Hotel Silicon Valley. 2050 University Ave, East Palo Alto, CA 94303
To place an order: Visit the dining reservations website at TOCK
Introducing the Thanksgiving Day Feast at Quattro: This Thanksgiving, indulge in a luxurious culinary experience like no other as Quattro Restaurant at Four Seasons Hotel Silicon Valley invites guests to join for an extravagant Thanksgiving Feast in the restaurant. The restaurant is pulling out all the stops to create an unforgettable family-style dining event that celebrates the essence of Thanksgiving with an exceptional menu crafted by the talented culinary team. The establishment looks forward to welcoming diners and their loved ones for a Thanksgiving celebration to cherish forever.
Family Style Starters
Bread Service: Warm and freshly baked bread to kick off the feast.
Roasted Kabocha Squash Soup: Elevated with Torched Ricotta Salata and Vanilla Oil, this soup sets the stage for an extraordinary dining experience.
Appetizer Buffet
Seafood Display: Dive into the ocean's finest with oysters, poached shrimp, green-lipped mussels, and ahi poke.
Local and Imported Cheeses: Savour a selection of exquisite cheeses from near and far.
Charcuterie: Discover a variety of artisanal cured meats.
Roasted Piquillo Pepper Hummus & Crudité: A flavourful Mediterranean-inspired treat.
Berry Parfait Station: A sweet and fruity delight.
House-Made Smoked Salmon Station: Enjoy the smoky richness of handcrafted smoked salmon.
Salads: Choose from a selection of vibrant salads, including Shaved Brussels Sprouts and Kale, Roasted Beets, and Sweet Gem Lettuce.
Entrees (choose from a selection of)
Turkey Dinner: A classic Thanksgiving favourite with tender breast and thigh meat, served alongside mashed potatoes, apple stuffing, and green beans.
Certified Angus Beef Tenderloin: Savour the richness of Certified Angus Beef Tenderloin accompanied by vanilla-scented celery root puree, roasted Brussels sprouts, house-made bacon, and Tokyo turnips.
Pan Seared Scallops: Delight in perfectly seared scallops paired with butternut squash puree, Romanesco, and confit Peruvian potatoes.
Butternut Squash Ravioli: Enjoy the comforting flavours of butternut squash ravioli with brown butter sage sauce, pine nuts, pomegranate molasses, and Fiore Sardo Pecorino.
Dessert Buffet
Pricing and Reservations
USD 185 per adult
USD 60 per child
USD 250 with welcome cocktail and wine pairing
Book via Open Table
About Quattro Restaurant at Four Seasons Hotel Silicon Valley: Quattro Restaurant at Four Seasons Hotel Silicon Valley offers a unique blend of California and Italian cuisine in a sophisticated and elegant setting overlooking the outdoor garden and terrace. With a focus on locally sourced ingredients and culinary innovation, Quattro provides guests with an unforgettable dining experience that reflects the vibrant culture and flavours of Silicon Valley. An all-day menu of contemporary Californian cuisine and dry-aged grilled meats is offered. The seasonal menus feature elevated weekend comfort-food dishes and all-day brunch favourites, with bottomless Mimosas or Bloody Marys for an extra treat. The restaurant offers a delicious weekend brunch on Saturdays and Sundays all year round, with live music. The bar at Quattro offers unique craft cocktails as a dedicated mixologist creates unique drinks for guests.
---
---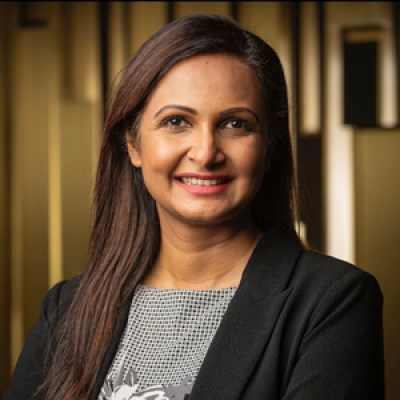 Deepika Sarma
Director of Communications and Digital Marketing
2050 University Avenue
East Palo Alto, California 94303
USA
---
Four Seasons Hotel Silicon Valley at East Palo Alto
PRESS KIT

Visit Four Seasons Hotel Silicon Valley at East Palo Alto Website