Back
Four Seasons Hotel Silicon Valley Joins Hands to Celebrate World Kindness Day with Ecumenical
November 7, 2023,
Palo Alto, Silicon Valley, U.S.A.
The team at Four Seasons Hotel Silicon Valley is proud to celebrate World Kindness Day on November 13 by organizing a volunteer initiative in partnership with the Ecumenical Hunger Program. On this special occasion, the Hotel staff will come together to support the organization's mission to serve working families, seniors, and individuals with limited incomes who have both emergency and ongoing needs in East Palo Alto, Menlo Park, and surrounding communities.
The Ecumenical Hunger Program, a prominent local nonprofit, is dedicated to helping those in need by providing essential resources, including food, clothing, and assistance with emergencies. The program's Food Closet serves as a lifeline for many, offering vital nourishment to those facing food insecurity, while the Community Closet provides clothing and other essentials to those in need.
Four Seasons Hotel Silicon Valley recognizes the importance of giving back to the community and has organized this volunteer initiative to support the Ecumenical Hunger Program. During this event, Hotel staff will actively engage in various tasks, including sorting, stocking, and packing food boxes in the Food Closet. They will also distribute fresh produce, ensuring that nutritious options are available to those who rely on these resources.
In addition, volunteers will dedicate their time to the Community Closet by sorting clothing donations, stocking items ready for use, and helping with various tasks that contribute to the program's essential services. Furthermore, volunteers may also assist with donation pickups, which are crucial for maintaining a steady supply of resources for those in need.
World Kindness Day is an opportunity for communities and organizations to come together and make a positive impact on the lives of others. General Manager Adora Manalo of Four Seasons Hotel Silicon Valley expressed the Hotel's commitment to this initiative, stating, "We are thrilled to join hands with the Ecumenical Hunger Program on World Kindness Day. At Four Seasons Hotel Silicon Valley, we believe in the power of kindness, and we are dedicated to supporting our local community in meaningful ways. This initiative is a testament to our commitment to giving back and making a positive difference in the lives of those who need it most."
Four Seasons Hotel Silicon Valley encourages others to join the movement and celebrate World Kindness Day by contributing to their local communities and spreading kindness. By partnering with organizations like the Ecumenical Hunger Program, we can make a difference and create a brighter, more compassionate world.
---
---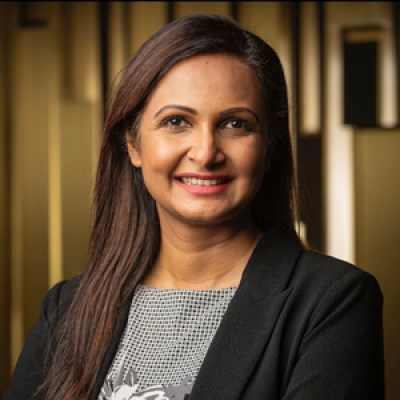 Deepika Sarma
Director of Communications and Digital Marketing
2050 University Avenue
East Palo Alto, California 94303
USA
---
Four Seasons Hotel Silicon Valley at East Palo Alto
PRESS KIT

Visit Four Seasons Hotel Silicon Valley at East Palo Alto Website