Back
A Hotel of Innovation and Firsts in Silicon Valley
Palo Alto, Silicon Valley, U.S.A.
Silicon Valley is synonymous with the latest in innovation and technology, having been home to some of the world's best companies and brightest minds. It's no surprise that since opening in 2006 Four Seasons Hotel Silicon Valley at East Palo Alto has introduced several firsts and inventive amenities that have further enhanced the guest experience.
From Robot Delivery to Instant Communications
Santa Clara-based Savioke specialises in robot solutions and debuted their robot butler designed for Hotels in Silicon Valley in 2014. The company collaborated with the Hotel to pilot the autonomous delivery system and delivered various items, from towels to room service.
Today, guests can instantly chat and message with a member of the Hotel team through Four Seasons Chat to ask questions and submit requests. Four Seasons Chat ensures guests have access to our people at any time, for any need. This evolution of service strengthens and facilitates personal connections to ensure guest expectations are met and exceeded.
In-Room Wine Enomatic Dispenser
Revolutionising the in-room wine experience, in 2017 Four Seasons Hotel Silicon Valley introduced Plum, an innovative wine system that automatically preserves, chills and serves wine by the glass to the Hotel.
The first table-top consumer appliance allows guests to instantly enjoy a perfect glass of wine within the comfort and convenience of their Hotel suite, whether it be to decompress after a long day of meetings or to toast a memorable occasion.
Taking advantage of the Hotel's unique access to nearby Napa and Sonoma Valleys, guests can sip unique vintages by the glass with Plum, which would normally be only sold by the bottle. Today, the Plum machines can be found in the Hotel's suites.
Fitness Guest Rooms Featuring Tonal
In 2020 the Hotel was the first to feature Silicon Valley-based Tonal, an all-in-one fitness system and personal trainer. It combines virtual expert coaching, revolutionary equipment, and innovative technology for on-demand strength training, yoga, cardio classes, and hundreds of guided workouts from the comfort of the guest room.
The introduction of Tonal allow guests to maintain their personal wellness while travelling, giving them opportunities to be more balanced and focused as they go about their trip.
Pioneering the Hotel Broadcast Studio
Recognising the need to provide a solution to take virtual meetings and events to a whole new level, Four Seasons Hotel Silicon Valley pioneered the concept of a virtual event studio in a hotel in winter 2020.
Featuring a LED Stage and BackDrop Pro Stage, the state-of-the-art Virtual Events Studio was created with the Hotel's clients' needs in mind to engage and connect with people and businesses, while remaining physically distant. The professionally built, custom set includes intelligent, studio-quality lighting; broadcast-quality cameras and audio; bespoke backdrops; a green room for presenters; and a 24-foot (7.3 metre) LED screen allowing brands to come to life like never before.
Unique to the Hotel's Virtual Events Studio, clients also have access to modern, luxury accommodations; the ability to infuse innovative California cuisine from Chef Martín Morelli to their meeting; and the Hotel's services and amenities at their fingertips.
As the world evolves and guests needs and expectations change, Four Seasons Hotel Silicon Valley remains dedicated to finding and providing the latest innovations for guests.
---
---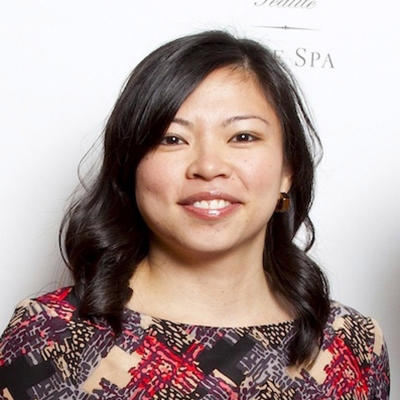 Meg Paynor
PR Consultant
2050 University Avenue
East Palo Alto, California 94303
USA
---
Four Seasons Hotel Silicon Valley at East Palo Alto
PRESS KIT

Visit Four Seasons Hotel Silicon Valley at East Palo Alto Website