Back
A New "Fire & Ice" Treatment Menu Adds a Warm Glow to Winter's Chill at The Spa at Four Seasons Hotel St. Louis
January 23, 2023,
Inspired by the contrast of hot and cold and their individual healing properties, the Spa at Four Seasons Hotel St. Louis is launching a new "Fire & Ice" set of treatments this winter. Designed to rejuvenate mind and body, this sensory collection includes a restorative stone massage, revitalizing facial and an uplifting pedicure, which can be booked individually or together for the ultimate winter wellness renewal.
Fire and Ice Stone Massage
Two distinct opposites working in perfect harmony to bring the body into equilibrium. Warm basalt stones reduce stress and deeply relax muscles while cold marble stones increase circulation, reduce inflammation and remove toxins. In harmony, they create a relaxing yet invigorating full body massage. A winter mix of fir balsam, cypress, and cedar wood oil aids the respiratory system and helps fight infection. 80 minutes - USD 275-305
Diamond Ice Facial
Producing unprecedented results, this facial changes winter skin from dull to dazzling and turbo boosts vitality. Using an intense brightening treatment to restore radiance, a powerful combination of ingredients is delivered through masterful massage techniques. Skin fatigued by environmental stressors and DNA damage is rejuvenated to reveal a more even toned and a smoother textured visage, while also softening the appearance of fine lines and wrinkles. *non extraction facial 50 minutes - USD 220-250
Fire & Ice Pedicure
This energizing pedicure will warm the senses and cool tension using hot and cold therapy. A wave of wellness relaxes tired fatigued legs and feet with menthol and eucalyptus cryo-gel coupled with a muscle-melting heated stone massage. This "fire and ice" juxtaposition along with aroma-therapeutic ingredients draws moisture into to the skin for refreshed feet with lasting results. Served with peppermint herbal tea. 80 minutes – USD 130-160
When all three "Fire & Ice" services are booked together, the treatment lasts 210 minutes and the cost ranges from USD 625 to 710. The treatments and package are available for booking starting January 23, 2023 and can be reserved online or by calling 1 314 881 5800.
The Spa at Four Seasons Hotel St. Louis is an urban oasis of tranquillity offering luxury spa treatments designed to instill a sense of pampering and serenity. With twelve luxurious treatment rooms and an extensive menu of indulgent services, guests can enjoy some downtime in the co-ed relaxation lounge with breath-taking views of the Arch and majestic Mississippi. For those who want to stay active, the 24-hour fitness centre offers cardio machines, Peloton bikes, free weights and personal training on request.
---
---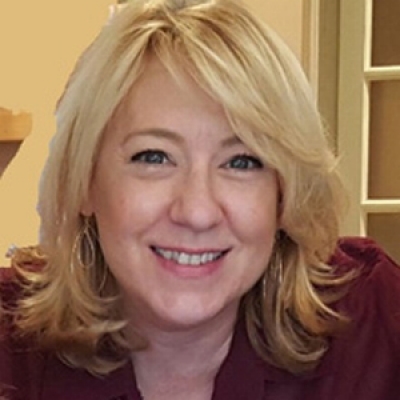 Teresa Delaney
Director of Public Relations
999 North 2nd Street
St Louis, Missouri 63102
USA
---
Four Seasons Hotel St. Louis
PRESS KIT

Visit Four Seasons Hotel St. Louis Website