Back
10 Reasons to Explore St. Louis
Explore America's heartland through one-of-a-kind outdoor adventures, no passport required - only a sense of adventure needed
Embrace the pioneering spirit and come explore with us. Located along the banks of the Mississippi River, Four Seasons Hotel St. Louis is just steps from where the original village of St. Louis was founded more than 200 years ago. Experience a mix of historic and modern-day marvels as you curate your own adventure with 10 reasons to visit the city, thoughtfully selected by the Hotel concierge team.
1. Urban Oasis: From June to October, Four Seasons Hotel St. Louis transforms into a resort located in the heart of downtown St. Louis. Lounge in a private cabana while taking in panoramic views of the Gateway Arch and Mississippi River; and spend the afternoon playing in one of two Topgolf Swing Suite simulator bays. Indulge in a relaxing spa treatment in the expansive 12,000 square foot (1,100 square metre) spa facility before enjoying a cocktail and dinner at Cinder House by James Beard Award winning Chef Gerard Craft.
2. The Gateway Arch: Located just steps away from where Lewis and Clark completed their journey along the Mississippi River, a recent USD 380 million dollar renovation project has revitalised the riverfront and the surrounding area. As the tallest man-made monument in the Western Hemisphere and a National Landmark, the Gateway Arch features new exhibits within the museum, 90 acres (36 hectares) of green space with walking trails, access to riverboat tours and more. Order a picnic-to-go from Cinder House and enjoy alfresco dining in the park with a riverfront view.
3. Complimentary Access: St. Louis offers a variety of world-class attractions, available with no general admission charge. Lose yourself to curiosity while exploring Saint Louis Art Museum, Saint Louis Zoo and Missouri History Museum; museums feature national exhibits and works of art dating from antiquity to present with more than 100,000 artifacts.
4. Historic: Missouri is the birthplace of Mark Twain, trace the steps of Lewis and Clark, relive the 1904 Olympic Games held in St. Louis that popularised a number of new foods including the ice cream cone, iced tea, the hot dog and 7-Up. Enjoy a leisurely drive on Historic Route 66 with a privately catered lunch from Cinder House while visiting local favourites for afternoon treats that include Sump Coffee and Clementine's Naughty and Nice Creamery.
5. Mosaic Masterpiece: A masterpiece of art and history, the Cathedral Basilica of Saint Louis features one of the largest mosaic collections in the world. More than 100 million pieces of glass and stone line the interior of the cathedral, providing a visual experience like no other. All are welcome to enter and appreciate the mosaic collection, frescos as well as a museum that is dedicated to some of the other artifacts found within the Neo-Byzantine Cathedral.
6. Epic Trail: Built on the former corridor of the Missouri-Kansas-Texas Railroad (MKT), the Katy Trail is the longest developed rail-trail in the country. Ideal for outdoor enthusiasts of all ages and interests, The Katy Trail State Park features 26 trailheads with a section of trail between Cooper County and St. Charles County that has been designated as an official segment of the Lewis and Clark National Historic Trail. Enjoy scenic views to hike, bike or walk with a majority of the trail closely following the majestic Missouri River.
7. Blues and BBQ: Few forms of American music can claim a history as long and tradition-rich as the Blues. Explore the National Blues Museum as St. Louis is deeply rooted in the genre and located in the heart of the "Blues Belt." A private tour will include the chance to interact with high impact technology and give visitors the ability to create and leave with their own song. Songwriters can refuel and sample their way through nationally recognised barbecue restaurant Pappy's Smokehouse.
8. Outdoor Art: Art and activity go hand in hand at Laumeier Sculpture Park. Home to more than 60 works of large-scale outdoor sculpture with a 1.4 mile (2.25 kilometre) walking trail, Laumeier Sculpture Park dazzles visitors with a 105-acre (42 hectare) open-air museum and sculpture park located in the heart of St. Louis County. Admission is complimentary and the park is open daily.
9. King of Beers: Sip your way through the city while discovering the nation's oldest and largest brewery; visit the famous Budweiser Clydesdales of commercial fame at the 281-acre (114 hectare) ancestral home of the Busch family at Grant's Farm. St. Louis also boasts more than 40 amazing craft breweries to visit and incorporate into an off-site experience for couples and friends to share together.
10. Grow and Glow: Open since 1859, the Missouri Botanical Garden is the nation's oldest botanical garden in continuous operation and a National Historic Landmark that beautifies its 79 acres (32 hectares). Learn and grow with more than 4,800 live trees on the grounds, explore a vibrant tropical rainforest inside of the Climatron and enjoy outdoor musical festivals during the warmer months. The Garden is open year round and offers unforgettable experiences that can be found here.
---
---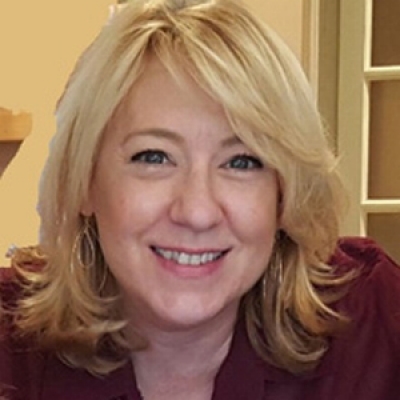 Teresa Delaney
Director of Public Relations
999 North 2nd Street
St Louis, Missouri 63102
USA
---
Four Seasons Hotel St. Louis
PRESS KIT

Visit Four Seasons Hotel St. Louis Website