Back
The Surf Club, Yesterday and Today
Surfside, Florida, U.S.A.
From the moment it first opened its doors on New Year's Eve 1930, The Surf Club in Miami has hosted history. It is an institution whose reputation looms large in the imagination of so many more people than can ever have visited it, let alone been members. When tire tycoon Harvey Firestone first had the idea of a new type of social club, on board his yacht the Marybelle, he could never have imagined how enduring the appeal would be of what he would soon create, and what would eventually become Four Seasons Hotel at The Surf Club, Surfside, Florida.
The Surf Club Yesterday
Commanding a 9-acre (3.6 hectare) stretch of ocean front in the Surfside district, the Mediterranean Revival building and beachside cabanas that made up The Surf Club were designed by Russell T. Pancoast. They formed elegant backdrops that would frame the beach and sea, and cradle the crowd from the outside world at the same time. It quickly became a magnet for members that crossed industry, culture and class. It was a home away from home for people who shared provenance, privilege and a preference for pleasure.
Archive photos show poolside fashion shows directed by Elizabeth Arden, Shah Mohamed Reza of Iran on the tennis court, his wife on water skis and Winston Churchill painting in his cabana. There was booze on the beach during prohibition, kayaks in the swimming pool, black tie boxing dinners and lavish themed galas, one time with elephants, another with 300 tables made of ice. It was a place of myth, legend and endless laughter. The names that rolled up were pioneers of the good life: Noël Coward, Douglas Fairbanks Jr. and Elizabeth Taylor, The Duke and Duchess of Windsor, Frank Sinatra, Tennessee Williams, Joan Crawford, Liberace.
They came to The Surf Club for its reputation as a place where proper impropriety was allowed. It was for people with good taste seeking good times. It combined power and pleasure, ceremony and swagger – its members felt off duty but on show, together. It provided its crowd with somewhere they felt they belonged, somewhere safe: a ballroom and beach, behind closed doors. The Surf Club was a place of imagination and possibility; it turned experiences into memories.
Firestone's mission was to embrace the possibilities of a new era and provide a new crowd that was emerging, with a new type of offer that supported who they were, how they lived and how they behaved. He understood people and what made them tick. It was a social club with sophistication in its bones, matched by a singular understanding of who its members were and what brought them together. It respected privacy but allowed freedom.
The Surf Club Today
The new Surf Club is an extended embodiment of its original values at a greater scale. Nadim Ashi, the founder of Fort Partners who today owns The Surf Club, explains his mission to preserve, respect and enhance the original spirit with an anecdote:
"When we bought the Club I asked the oldest member, today in his 90s, to sit with me so we could talk. I wanted to record his memories. He remembered the 1930s when it opened and showed me the spot in the ballroom where he had his first dance when he was 16: 'I can still smell her hair,' he said. How do we create these memories? Our business model is not about real estate, it's about experience and memories."
How do you make memories a reality again? Tastes may change but human values are timeless. And it is the same values that connect The Surf Club's past to its future: a commitment to quality, a belief in passion, an understanding of human behaviour and a dedication to create somewhere filled with life where people feel they belong. Ashi has opened up the original site and expanded the capacity for the life it might contain. In addition to a meticulous restoration of the existing Pancoast building and cabanas, The Surf Club today comprises a hotel with 77 guest rooms, 30 hotel residences and 121 private residential apartments all spread over three new buildings.
Ashi has built strong relationships with some of today's greatest creative minds, commissioning them to write the next chapter of The Surf Club's story. Parisian interior architect Joseph Dirand designing the interiors of the public areas and bedrooms of the hotel, together with the cabanas. Renowned for his ability to bring atmosphere, rich narrative and quiet drama to life through space, materials, furniture and details, Dirand has created a series of rooms that evoke a sense of the past with a feeling of the present and a hint of the future.
Four Seasons operates the hotel and residences, bringing diligence, charm and dignity to the experience. Respectful of the independent heritage at the heart of The Surf Club the company is keen to allow its unique spirit to flourish, while maintaining the quality of service both operator and institution share.
Ashi has brought on board two of the world's best-loved names in food: The Surf Club Restaurant by Thomas Keller; and Lido Restaurant at The Surf Club with Chef Michael White. The palm-fringed Champagne Bar reflects the soulful charm and glamour of The Surf Club's early years, enhanced by a modern collection of imaginative cocktails and adored team of experts. Outside, Winston's on The Beach is a casual, al fresco environment with fare focusing on local Florida flavours.
Elsewhere, inspired by the invigorating energy of the space and the direct connection with the natural surroundings, The Spa at The Surf Club blends innovative wellness practices that embrace self-reflection, indulgence, and absolute bliss including a beautiful spa sanctuary with hammam.
As a collection of commissions The Surf Club of tomorrow is a significant statement of ambition for a future every bit as impressive as its past. What holds them together is Ashi's passion for quality and ability to build relationships with virtuoso creatives who respect, believe in and share his vision. "We have selected the best of what everyone can do and we have pushed them to give us their best," Ashi explains. "We haven't let go of anything less than excellence. We believe that if you create something unique it will last. We have not created The Surf Club, but we have a commitment to ensure that what we are doing has integrity, culture and quality at its heart. It needs to be alive and loved."
In this respect Ashi's mission is no different to Firestone's. He understands the needs and desires of his crowd and what makes them tick. He understands behaviour, relationships and life. The Surf Club's appeal and success has always been determined by a clear set of human values: quality, passion and relaxed precision. It is not about ostentatious wealth, propriety or strict codes of conduct. It supports and provides for the lives of its members, guests and residents, without prescribing what they should or shouldn't be or how they should behave. It is prestigious but democratic, rather than discriminatory. It is generous and comfortable, not stiff or uptight. It fosters a sense of belonging.
The Surf Club has a certain alchemy inherent in its operation; it turns the ordinary into something extraordinary. Above all it is an institution that cares about enabling and enhancing life: both the life experienced within its world and the lives of its members, guests and residents. The Surf Club today might have a storied past, a glittering list of names attached to it and a bigger scale and scope than before, but the powerful sense of possibility and timeless values for which it has always been cherished remain as strong as ever in its heart. Today it hosts the history of tomorrow.
---
---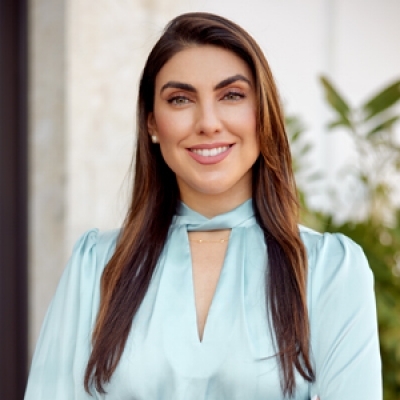 Fiorella Rosales
Public Relations and Communications Manager
9011 Collins Avenue
Surfside, Florida 33154
USA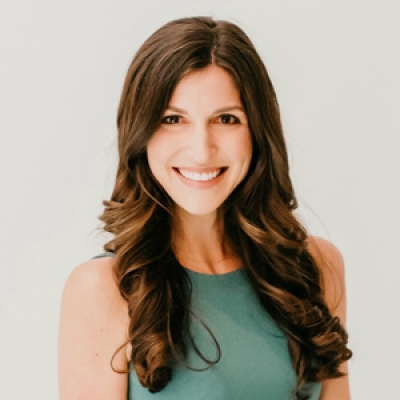 Laurie Herrick
Regional Director of Public Relations and Communications
2800 South Ocean Boulevard
Palm Beach, Florida 33480
USA
---
Four Seasons Hotel The Surf Club, Surfside, Florida
PRESS KIT

Visit Four Seasons Hotel The Surf Club, Surfside, Florida Website