Back to Main
Four Seasons Resort Tamarindo, México
Km 7.5 – Carretera Federal 200, Barra de Navidad, La Huerta, Jalisco, 48898, Mexico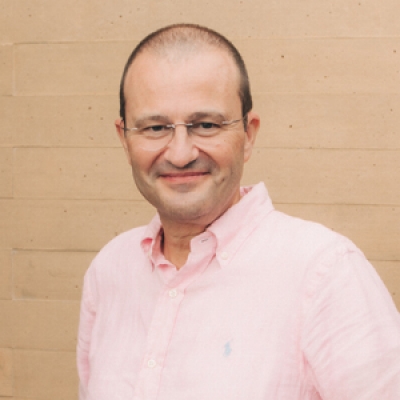 Felix Murillo
General Manager
"This resort offers a unique opportunity to develop a distinctly Four Seasons quality of service in the region and contribute to its growth with an incredible collaboration of Mexican talent."
Four Seasons Tenure
Since 1993
First Four Seasons Assignment: Assistant Chief Steward, Four Seasons Hotel London at Park Lane
Employment History
Four Seasons Hotel Lion Palace St. Petersburg; Four Seasons Resort Marrakech; Four Seasons Hotel Istanbul at Sultanahmet; Four Seasons Hotel Istanbul at the Bosphorus; Four Seasons Hotel Buenos Aires; Four Seasons Hotel Mexico City; Four Seasons Hotel Miami; Four Seasons Hotel Chicago; Four Seasons Hotel London at Canary Wharf (formerly a Four Seasons hotel); Ritz-Carlton Chicago (formerly a Four Seasons hotel); Four Seasons Hotel Istanbul at Sultanahmet; Four Seasons Hotel London at Park Lane
Birthplace
Education
Hotel Management Diploma, Les Roches Hotel Management School, Switzerland
Languages Spoken
English, Spanish, conversational French
The opportunity to open a new oceanfront resort as well as develop a new oceanfront destination was an occasion Murillo jumped at. As General Manager of Four Seasons Resort Tamarindo, México, Felix Murillo offers leadership on both – and the pleasure is all his. "I am so excited to be part of this project because of what it means to Mexico and the talent that it brings together," he says.  
So, what does the Resort mean? A striking organic modern project nestled within a natural reserve in a secluded enclave on Mexico's Pacific Coast. The Resort's undiscovered location and unique topography offer access to three private swimmable beaches, an oceanfront David Fleming designed links golf course and sensational adventure activities. "Rewilding" practices support an authentic connection to Tamarindo, Mexico's rich heritage.  The property's "low density" is committed to maintaining 98 percent of the private natural reserve undeveloped and as a result,  the Resort invites guests to connect to nature through a deep respect for natural systems and the health and well-being of the environment.
"The idea of conservation of this region really attracted me," says Murillo, who characterises the Resort as "the largest property with the least development – that's what makes it unique." He also points to the appeal of authenticity created through Four Seasons partnership with a well-known local developer and use of all Mexican talent for the architecture and design. "We're talking all the way down to the employee fashion collection styled by a famous young Mexican designer. We're celebrating pre-Hispanic civilisations while looking to the future by surrounding ourselves with bright contemporary talent."
Of course, more than anything, Murillo is focused on delivering Four Seasons service and quality that guests expect. The process for the Resort team is straightforward, he says: follow leadership and standards, be punctual, and embrace the skills within. "When the talent of our people comes out naturally and they do their best because they want to, that's magic."  
Hailing from Madrid, Murillo was introduced to hospitality by his parents who were "passionate about bringing out the quality of food and beverage in Spain" at a time when the best products in the country were imported from France. His father developed local artisan cheeses and foie gras; his mother loved condiments and spices. Together, they opened a gourmet shop, and Murillo and his four siblings all got involved.
Come time for higher education, however, Murillo's appetite for hospitality took over. He apprenticed at a luxury landmark property while studying geography and history in Madrid, and then went on to focus on hotel management at a Swiss university. "I was going to school in the mornings and apprenticing in the kitchen of a hotel in the afternoons. I remember being fascinated by the front of house."
Once he had his degree, he began applying to hotels, including many Four Seasons. "There were only 28 at the time, most in the US." Knowing he'd need a work permit to cross the Atlantic, he eyed London instead. The property gave him five interviews, "the last with the General Manager," before he discovered there were no openings. "But they told me they'd call when there was one."
Ten days later, after he'd already started at another hotel, Murillo got a call about an immediate opening at Four Seasons. "I was in the employee dining room when I received it. I didn't think it would be right to leave my position so quickly, so I told them I'd like to start in six months." Six months to the day later, Four Seasons called him again. "They said, 'okay, let's go,' and I've been with the company ever since."
Murillo has been far with the company, too: thirteen properties across four continents, now four times as General Manager, including most recently in St. Petersburg. More than anything, he credits the many great teachers and mentors who gave him "little gifts of growth" for his success. All of Murillo's mentors had one thing in common, he says: "An incredible and genuine concern for the well-being of their guests and employees. They're all different characters, but an uncompromising commitment to quality has been a constant."
Murillo is married to his wife Bettina and a loving father to two beautiful children, Lucas and Sofia – his majestic German shepherd Lola almost always by his side. Now at home along the Pacific, Murillo is in the right place to indulge his passions for art and culture, the great outdoors, and Land Rover Defenders. "The great thing about Defenders is they're not about technology, but about getting through. I've driven them through rain and mud in Istanbul and the desert in Morocco, and I tracked down the first Defender to come to Mexico – a 1961."