Back to Main
Four Seasons Hotel London at Ten Trinity Square
10 Trinity Square, London, EC3N 4AJ, England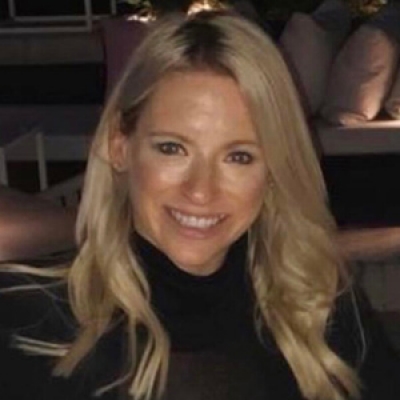 Verity Marsh
Spa Manager
"Spa is not a luxury but a necessity, and the greatest gift to yourself is the time for self-care and attention."
Four Seasons Tenure
Since 2006
First Four Seasons Assignment: Four Seasons Hotel Hampshire
Employment History
Four Seasons Hotel Dubai at Jumeirah Beach; Four Seasons Hotel Hampshire
Birthplace
Basingstoke, Hampshire, England
Education
The Costello School, Basingstoke; Queen Mary's College, Basingstoke; Basingstoke College of Technology
Languages Spoken
Verity Marsh was always destined to work in the wellness industry. Growing up in a small town in Hampshire, she loved to dance and took her first dance class at the age of just three. Verity recalls, "I loved being on stage, dressing up and experimenting with make-up, and as I grew up, I knew it was something that I wanted to pursue as a career."
In her early 20s, Verity discovered a passion for alternative therapy and wellbeing. She studied beauty therapy NVQ level 2 and 3 and qualified as a beauty therapist before landing the opportunity to join the Spa team at Four Seasons Hotel Hampshire. Verity showed great skill and a flair for holistic treatments and quickly became one of the most requested therapists, consequently earning a promotion to senior therapist. "I thrived off the ability to make guests feel happy, nurtured and cared for," says Verity, "And I saw first-hand what a powerful and positive effect wellness and spa can have on people; changing their lives for the better."
From that point onwards, Verity knew that the spa industry was her calling. Keen to share her knowledge and experience, she became involved in training and helping new therapists to perfect their art of therapy.
After nine years in Hampshire, Verity had the opportunity to transfer to the Middle East to join the team at Four Seasons Hotel Dubai at Jumeriah Beach as Spa Assistant Manager. "It was a great experience working in the Middle East and seeing how important spa is to different cultures around the world." Embarking on this new journey, Verity relished the challenge to transition from therapist to manager and throughout her time in Dubai learned many valuable skills, from overseeing a large team to helping create and build the vision of the spa.
In 2020, Verity brought her newly acquired expertise back to the UK and took on the role of Spa Manager at Four Seasons Hotel London at Ten Trinity Square. Following a challenging first year during the pandemic, Verity was excited to get back to operations at the beautiful Ten Trinity Square Spa. "The Spa at Four Seasons Hotel London at Ten Trinity Square has so much to offer and I love working with the dynamic team here to showcase its full potential."
Outside of work, Verity is a keen dancer, specifically "kizomba" a social dance from Angola, and has travelled extensively around Europe taking part in dance festivals. She loves eating out and socialising with friends, seeking out dining destinations with the best views. Verity is also a huge dog lover and dreams of having a dog hotel alongside the spa!