Back to Main
Four Seasons Hotel Tokyo at Marunouchi
1-11-1 Pacific Century Place, Marunouchi, Chiyoda-ku, Tokyo, 100-6277, Japan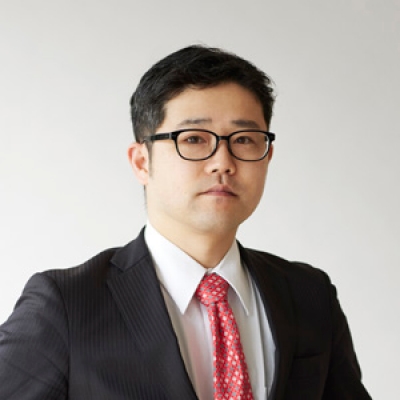 Nobuhide Otsuka
Sommelier
"Where a wine comes from defines so much of it, of course – but so does where you are when you drink it."
Four Seasons Tenure
Since 2021
First Four Seasons Assignment: Current
Employment History
Beige Alain Ducasse, Tokyo, Japan; Bistro and Wine Bar Le Cep, Tokyo, Japan; Burdigala, Tokyo, Japan; Les Sens, Yokohama, Japan
Birthplace
Education
Ecole Hoteliere Tsuji, Château de l'Eclair, Lyon, France; Tsujicho Culinary School, Tokyo, Japan
Languages Spoken
A passion for food, drink and hospitality has imbued Sommelier Nobuhide Otsuka's world for as long as he can remember. Growing up in Yokohama, his father ran a soba restaurant from home. The hustle and bustle of guests arriving, the mingling scents of freshly prepared dishes and the tinkle of glasses were an intrinsic part of his childhood. "I saw first-hand how difficult it could be to run a restaurant, but also how exciting and rewarding," he smiles.
The cuisine at the soba shop was quintessentially Japanese, which taught young Otsuka the value of authenticity. Interestingly, this would later inspire him to explore an altogether different culinary heritage, leading him to study French cuisine in Tokyo and eventually to the charming town of Beaujolais in France for further training.
Indeed, the French connection has defined Otsuka's entire career. He cut his teeth exclusively at French restaurants in Japan before joining the team at Beige Alain Ducasse in Tokyo. He spent over fifteen years at this 2 Michelin starred establishment, steadily rising through the ranks – from serving food and assisting the sommelier, to overseeing the restaurant as Maître d'Hôtel. Then, in 2012, the position for head sommelier opened up: "I had slowly been building my skills and felt confident I could do justice to the position. So I took the leap and applied."
Otsuka was first introduced to fine wines while in France – his school owned its own Château winery and would invite students for wine tastings. Weekends were reserved for sampling bottles from the town's artisanal bodegas. "Since wine is inextricably linked with French, I became fascinated by it. The variety is staggering, there is so much to learn," he explains. "Where a wine comes from defines so much of it, of course – but so does where you are when you drink it. The same wine can taste very different under different circumstances."
Wines that reflect the personalities of their makers are among his favourites. "There is a lovely rosé from Provence, a beautifully designed bottle with a floral pattern," he says, noting that he was lucky enough to meet the producer when she visited Japan. "To my delight, her wine matched her persona perfectly – both are wonderfully friendly and effervescent."
Now at Four Seasons Hotel Tokyo at Marunouchi, it is wines like these that he incorporates into his offering, beside a range of rising stars and hidden gems – both international and Japanese. Along with iconic labels from the Old World, particularly France's Champagne region, he likes to source from younger producers, be they family-owned vineyards or even those who have started from scratch in recent years.
Sézanne features an eclectic selection of wine and Champagne, carefully curated to match Chef Daniel Calvert's dynamic French menus. Otsuka works closely with the culinary team to understand the philosophy behind each dish: "I picture the food and wine together as a full circle. They should provide a completeness of flavour, working in perfect harmony." He has also introduced an innovative sake pairing, composing a collection that ranges from unsung heroes from the suburbs of Tokyo to famed traditional sakes from Kyoto.
Over at Maison Marunouchi, the team has put together a more approachable yet equally exciting wine list, classified by grape varietals: "Guests can easily select a great wine to suit any occasion, be it brunch with friends, an informal meeting or after-work drinks."
Along with his expertise, Otsuka brings a gentle thoughtfulness his role as Sommelier. "While I love talking about wine with my guests, it is important not to be pushy, especially here in Japan. Our job is to discreetly suggest wines that best suit our patrons' palate and mood, not simply recommend our own favourites."
When not working, he likes to play the piano, favouring classical compositions from Chopin and Debussy for their "calming yet exciting quality". He also enjoys exploring Tokyo's quieter neighbourhoods, such as Monzen Nakacho, a district lined with charming temples, local restaurants and laidback bars. His go-to drink? "Red wine from Bourgogne – it's fruity, mild and gentle. I can have it anytime."