Back
The Spa at Four Seasons Toronto Unveils All-New Wellness & Bio Bar
March 1, 2023,
On the heels of another coveted Five Star rating awarded by Forbes Travel Guide, the Spa at Four Seasons Toronto is introducing its newest addition to its bespoke treatments and services, the all-new state-of-the-art Wellness & Bio Bar. The Wellness & Bio Bar, short for biohacking, is focused on improving guests' health, well-being and quality of life through strategic therapies.
Offering an extensive number of advanced treatments, the Wellness & Bio Bar upholds Four Seasons continued innovation, evolution and remarkable expansion for which it is known and loved. With guests' well-being at the forefront, the addition to the flagship reinforces the brand's standards of personalized service while redefining what it truly means to live well.
"At the Spa at Four Seasons Toronto, I want to ensure guests know living well is a lifestyle, not a trend," says Carlos Calvo Rodriguez, Senior Spa Director at Four Seasons Hotel Toronto. "With the introduction of the Wellness & Bio Bar, we're providing our guests with scientifically proven evidence-based treatments tailor-made to each guest's wants, needs and desires. We're excited to provide them with some of the only biohacking services in Toronto that will notably improve their health as they make incremental changes to their bodies and overall lifestyles."
Now available to the public, and after six months of extensive training, the Five Star team has curated a menu catering to specific goals centred around four pillars - mental, physical, spiritual and sexual wellness. The Wellness & Bio Bar is offering an array of results-driven services including LPG Endermologie treatments, touch therapy for those living with cancer or who have a history of living with cancer, pre and post-natal treatments, jetlag recovery, celluma light therapy and hypnosis sessions. Created on the basis of balancing time and energy, guests can choose the amount of involvement they have as they work towards achieving their health and wellness goals while the expert Spa team creates strategic rituals from the varied services.
LPG Endermologie - As the first luxury hotel spa in Canada to ​​have LPG technology, LPG Endermologie extends the hands of technicians by using mechanical stimulation that is easily adapted to meet the wants and needs of each guest for maximum comfort. The non-invasive, non-aggressive and natural alternative is based on mechanobiology; a science studying the influence of mechanical forces on tissues and cells. The LPG technology takes therapeutic action to achieve immediately visible and aesthetic results to the body and face.
Touch Therapy - As the only luxury spa in Toronto to introduce touch therapy for guests living with cancer or who have a history of living with cancer, these rituals have been created to address specific skin conditions while supporting the body's immune system, improving the range of motion, enhancing the lymphatic system, encouraging better sleep, reducing pain and inflammation and releasing scar tissue. Carefully curated to address the specific needs of guests who have endured treatments such as chemotherapy, radiation and various surgeries, expert therapists will help choose which rituals are best suited to incorporate into each guest's bespoke wellness treatment based on their needs.
Mom-To-Be Treatments - Designed for women in the second and third trimesters of their pregnancies, guests can opt for the Signature Mom-to-Be Relaxation Massage, the Mom-to-Be Therapeutic Massage, the Mom-to-Be Himalayan Salt Stone Massage or the Signature Mom-to-Be Ritual combining a warm Himalayan Salt Stone Massage with soothing massage techniques.
Celluma Light Therapy - Emitting blue, red and near-infrared wavelengths, full-body LED technology will increase microcirculation while managing numerous skin and pain-related conditions. FDA-cleared and Health Canada-approved, Celluma Light Therapy provides several beneficial services ideal for treating acne, reducing wrinkles and cellulite, and aiding in arthritic pain, muscle spasms and tension.
Hypnosis - Experience the power of hypnosis with renowned hypnotist Asad Mecci. Before beginning each session, Asad takes time to understand each guest's goals and objectives before conducting a series of imagery exercises while providing positive suggestions specific to the desired outcome. Through these techniques, guests can improve their sleep, calm their nerves, enhance their performance and reach their full potential.
The Wellness & Bio Bar is open daily from 8:00 am to 9:00 pm. For those looking to learn more and arrange a personalized experience, call +1 416 964 0411, or click here to book a treatment.
To receive all updates and happenings from the Spa at Four Seasons Toronto, click here.
---
---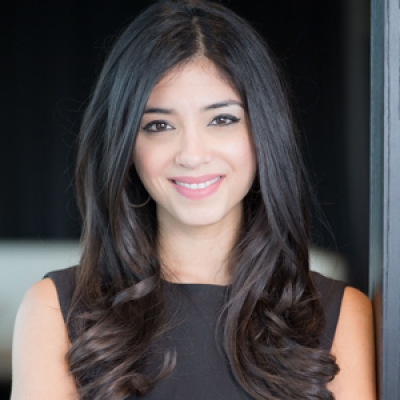 Halla Rafati
Public Relations Director
60 Yorkville Avenue
Toronto, Ontario M4W 0A4
Canada
---
Four Seasons Hotel Toronto
PRESS KIT

Visit Four Seasons Hotel Toronto Website