Back
3 Reasons to Take a Babymoon Before the Stork Arrives
Los Angeles, Westlake Village, U.S.A.
One thing that can get lost in the flurry of activity before your baby's arrival is the importance of spending quality time with your partner.
"It's so important for couples to have time to connect before two becomes three (or more!)," explains Life Balance Counselor Julie Frumin. "It's hard to anticipate exactly how your lives will change after having a baby, but a universal truth is that new parents have less time for themselves and each other at first, just by nature of how much care and attention is focused on baby. Frumin adds, "A babymoon gives couples some time away from the rest of the world so they can enter this new phase of their lives rested and connected."
3 Reasons to Take a Babymoon
Here are some reasons to consider taking a babymoon during pregnancy.
1. It lets you take a much-needed breather
It might feel like you don't have time for a vacation, but getting away, even for a night, can make a world of difference in your stress levels. Simply getting away from work and well-meaning (but sometimes overbearing) friends and family can allow you to relax and breathe again.
2. It allows couples to reconnect
Bringing a baby into your life will inevitably cause some changes to your relationship. Having time alone before the baby arrives gives couples a chance to remind themselves of their shared love for each other and their commitment to parenting together. This can be a great time to talk about your hopes and dreams for the future.
3. It's an excellent time to explore somewhere new
Millions of parents find ways to travel with their children. However, there's no denying that travelling with a baby significantly differs from travelling without kids. So, this is a great time to explore somewhere that isn't necessarily baby or kid-friendly.
Some couples use this time to explore another country on an elaborate adventure. Others may want to be more active. Still, others enjoy the time to sit and enjoy the peaceful quiet. Regardless of your vacation style, talk to your doctor before travelling. If you plan on flying, schedule your babymoon before your third trimester.
Take a Wellness Babymoon at Four Seasons Hotel Westlake Village
At Four Seasons Hotel Westlake Village, we understand that planning a vacation can feel like a chore. That's why we have taken care of the planning for your babymoon. All you need to do is book your stay, and we'll handle the rest! Book a two-night Wellness Stay to enjoy three feel-good meals daily, access to all daily health and fitness classes, and one wellness elective per day. These electives are designed to help you on your personal physical and mental health journey. For example, a private Life Strategies Consultation can help you learn how to develop healthy habits during pregnancy and after giving birth. You can also choose a Personal Fitness Consultation to learn pre-and post-natal exercise strategies. Finally, a Registered Dietician experience can help you develop a personalized healthy eating plan based on your growing family and unique nutrition needs.
What are you waiting for? Book your babymoon at Four Seasons Hotel Westlake Village today.
---
---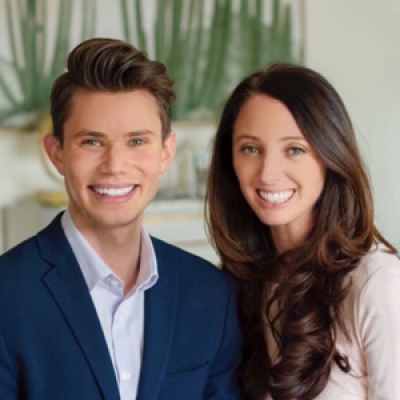 Jacqueline Kerns and Harley Potter
Public Relations & Communications Team
Two Dole Drive
Westlake Village, California 91362
USA
---
Four Seasons Hotel Westlake Village, California
PRESS KIT

Visit Four Seasons Hotel Westlake Village, California Website