Back
Chef Delfino's Five Favourite Dishes at Cafe Milano
Take a trip through Italy with Restaurant Chef Delfino Chiarello
Leading the culinary team at the award-winning Italian restaurant Cafe Milano at Four Seasons Hotel Abu Dhabi at Al Maryah Island, Restaurant Chef Delfino Chiarello brings a wealth of Four Seasons experience to the sister restaurant of the acclaimed Cafe Milano in Washington, DC. A true expert in his craft, the best part of his job is creating memorable connections through highlighting the breadth of the Italian kitchen. Behind the scenes, Chiarello is all business, remaining humble and passionate about pushing the boundaries of his homeland's cuisine.
"I love this job because it gives me the chance to connect with the world and understand different types of people, their personalities, and emotions. Professionally, you have to be confident in who you are and what you are doing. It is a process of consistently evolving to show the best of Italy with every dish whether it is from my home, Sicily, or somewhere else like Puglia. You will never hear me say 'today, I did my best,' because I am always trying to be a better chef and person. This ethic is something I always try to instil in my team."
With its 20 regions featuring various landscapes from crystal clear Mediterranean coastline to rugged alpine peaks, the cuisine of the country is incredibly diverse, making Chiarello's task of selecting his five favourites no small feat. Take a trip with him from Calabria to Tuscany:
Fileja Armani - Crafted by hand, the house-made fileja is at the top of chef's list because of its simplicity. Hailing from Calabria, the hand rolled Italian "doppio zero" dough is shaped and cooked in a matter of minutes with a symphony of tender braised short rib, parmesan, and chestnuts.
Galletto "Al Mattone" - A deeply comforting classic, the chicken is roasted, skin side down, under a brick to create a decadent and crispy skin. Chef Delfino infuses a Tuscan twist by adding a seasonal ragout of lentils and vegetables, as well as contrasting flavours from the roasted quince and Tuscan kale.
Spaghetti Gucci - Paying tribute to the iconic Washington, DC restaurant frequented by numerous A-list celebrities and politicians, this dish celebrates the best of Italy and blends it with American sensibilities. Incredible Gargnano spaghetti sourced exclusively from a hilltop between Monti Lattari and the Amalfi coast sets the stage for a vibrant tomato base, and rich wagyu meatballs.
Agnolotti Maras - Hailing from Piemonte, agnolotti is a beautiful stuffed pasta featuring seasonal vegetables or meat. Ours features the quintessential combination of pumpkin and ricotta butter and a chef's special twist, the sage and parmesan emulsion to add a delightful balance of creamy and herbal notes.
Polpo Arrosto - Celebrating Mediterranean cuisine at its finest, there is no better way to enjoy Cafe Milano's sweeping coastal views of the Arabian Gulf than with Chiarello's signature roasted octopus. The dish pays tribute to his Sicilian heritage and deep passion for seafood. Succulent and tender, its subtle marine qualities are enhanced by traditional Sicilian chickpea fritters, roasted fennel puree, taggiasche olives, and sundried tomatoes.
To plan your next dining experience at Cafe Milano, call +971 2 333 2222 or email dining.abudhabi@fourseasons.com.
---
---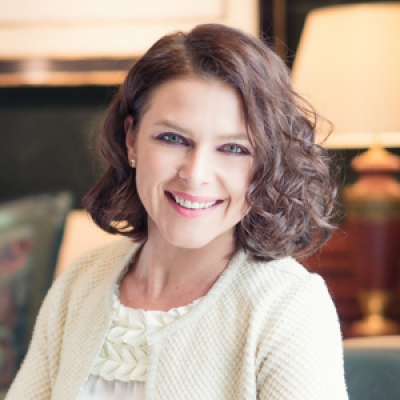 Veronika Szabo
Director of Public Relations and Communications
P.O.Box 107032, Al Maryah Island
Abu Dhabi,
United Arab Emirates
---
Four Seasons Hotel Abu Dhabi at Al Maryah Island
PRESS KIT

Visit Four Seasons Hotel Abu Dhabi at Al Maryah Island Website