Back
Raise the Bar at Home with Five Bartending Tips from Butcher & Still Mixologist Luigi
With its knowledgeable bartenders, authentic Prohibition-era atmosphere and handcrafted cocktails, Butcher & Still's bar has become a roaring refuge within Four Seasons Hotel Abu Dhabi at Al Maryah Island for Abu Dhabi's community. Behind the bar stands the maestro of mixology - Luigi Landi – one of the restaurant's skilled bartenders. A true showman, the Italian is beloved by guests for his innovative cocktails and charisma. Was it really a night at Butcher & Still if you did not sample his handmade Breaking the Law or watch in awe as he revealed his Disappearing Lemon trick? With this passion in mind, we are delighted share his top five tips to elevate your bar at home to impress loved ones and guests alike.
Have the tools of the trade; pair with expert technique - To create great elevated cocktails, you need these basic tools to impress your guests. Any great bar starts with the essentials such as shakers, the right glasses, jiggers, cocktail strainers, and more. "It is essential to have a bar stocked with essential tools. They make your life easier and really take your drinks to the next level, and will allow you to perform basic techniques. This is where the artistry comes in is being able to shake, stir, muddle, and throw your cocktail to perfection."
Learn the classics - Every new home bartender should learn classics. It is necessary to develop those skills and to have basics to fall back on when you do not want to make something complicated. "My recommendation is to start with a base that you love whether it's whiskey, gin or vodka, and then learn the classic beverages such as an Old Fashioned, Manhattan, Martini, etc. If you can do these correctly, you will already be the star of your next dinner party."
Invest in the right ingredients - Less but better. A great cocktail is only as good as the ingredients that make it up. Simplicity is key, with every great bartender letting the ingredients speak for themselves. "Just like the cuisine of my country (Italy), great mixology begins with the finest ingredients. The most important place to start is with the highest quality spirit you can afford. From there you can experiment with making fresh juices, bitters, garnishes. These should complement the spirit in a beautiful way."
Pay attention to your ice - One of the most unappreciated elements of mixology is the ice. Whether it is just used to chill the beverage or offers something more artistic, this is a fundamental component of Butcher & Still's bar experience. "I think ice really adds something extra. You should be very selective with which one you choose. Some cocktails pair better with crushed ice, for example. It is also important to consider it as a decorative element. An Old Fashioned just looks better with an ice ball or a big cube of clear ice with a special stamp on it. It says something unique about you and the drinks you make for your guests."
Add creativity - Once you have acquired a certain level of skill, the next step is adding creativity, to add your own showmanship. "When I am behind the bar, I like to show my personality in the drinks I make and in the way I interact with the guests. You should always be trying to learn. It should be like art, and you should make people think whether it's adding a special technique you learned or an unconventional ingredient."
To plan your visit to Butcher & Still's bar or for dinner, call 02 333 2222 or email dining.abudhabi@fourseasons.com.
---
---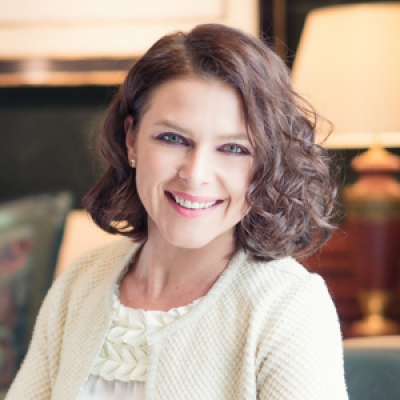 Veronika Szabo
Director of Public Relations and Communications
P.O.Box 107032, Al Maryah Island
Abu Dhabi,
United Arab Emirates
---
Four Seasons Hotel Abu Dhabi at Al Maryah Island
PRESS KIT

Visit Four Seasons Hotel Abu Dhabi at Al Maryah Island Website