Back
Six Four Seasons Bars, Three Continents: Avra Welcomes Iconic Bar Talents for One Unforgettable Mixology Night in Athens
October 30, 2023,
They're the bartenders taking the world by storm, one cocktail at a time, and Tuesday, November 7, 2023 brings them together under the same roof for one unmissable night. Hosted by Avra – the destination bar at Four Seasons Astir Palace Hotel Athens – The Great Tuesday Club global event will take place in vibrant Psyri in downtown Athens, as part of the Athens Bar Show.
Within buzzing local venue To Lokali, a full Four Seasons Astir Palace Hotel Athens takeover is set to include plenty of fun and interactive surprises. For one night only, between 8:00 and 11:00 pm, in-the-know Athenians, city visitors and Hotel guests can discover six different cocktail stations representing global Four Seasons bars, each with three distinctive and unique cocktails.
Over three different areas, talented bartenders from Bangkok, Tokyo, Florida, Mexico City, Milan and Athens bars will showcase a dazzling array of skills, flavours and creative flair. From Asian metropolis nightlife in the bar's courtyard area and laidback American vibes on the rooftop terrace to polished European glamour inside the venue, expect artful creations buzzing with the tales and tastes of three different continents.
"The success of The Great Sunday Club, our takeover of global talent at Avra, has given us a thrilling taste of what's possible when mixology talent comes together to create," comments Avra Bar Manager Manon Kapfer. "This special event is a big celebration of friendship across continents and we're feeling very privileged to welcome some of the world's finest bar talent to our iconic city for a night to remember."
Meet the Bartenders and Discover the Bars
Asia
Channelling the legendary glamour of Buenos Aires and led by a passion for life, good times and great drinks, BKK Social Club brings a stylish, social ambience and bespoke cocktails including Casa Rosada made with Calle 23 Reposado tequila, sweet vermouth blend, citrus, Amaretto, raspberry shrub, pickle juice, and soda water. The elegant hotspot was named #13 in World's 50 Best Bars and the hotel is listed #3 in the World's 50 Best Hotels.
Awarded #20 in Asia's 50 Best Bars, VIRTÙ is a homage to early 20th century Paris and Tokyo. Head Bartender Keith Motsi employs modern Japanese techniques to reinterpret classic French flavours using a world-leading collection of vintage French spirits and rare cognacs. Why not try the playfully punchy Tropical Gimlet made with Chopin Vodka, lime blossom cordial and coconut?
Americas
Capturing a "golden moment in time," Miami's palm-fringed Champagne Bar is the winner of Best US Hotel Bar 2023 as well as featuring in the Top 10 Tales of Cocktails and Top 100 Best Bars 2020. Crafting imaginative cocktails, Jonathan Gabbay and Ashish Sharma are excited to wow with drinks such as Surf Club Sling with its blend of Mataroa gin, DOM Benedictine, Luxardo Maraschino, pineapple juice, house grenadine, coconut milk, passionfruit and lemon.
From the eclectic, innovative and unpretentious backdrop of Fifty Mils, Nicolas brings cool, quirky one-of-a-kind cocktails such as Agüita del Chavo - Chopin Organic Rye Vodka, hibiscus infusion, chili syrup, tonic water and tomato. Winner of Top 4 Best International Bar Team and Top 4 Best International Hotel Bar in the 2022 Spirited Awards, Fifty Mils is loved by local and international visitors alike.
Europe
Right in the heart of Milan's fashion district, Stilla bar buzzes from morning until night with straight-up espressos shifting to pre-dinner aperitivo and ending with unique, polished cocktails crafted by Nikos Tachmazis. Refresh with Yuzu Cooler, a blend of Axia, orris root, soya milk, Thai basil, yuzu juice, and dry white wine.
At Four Seasons Astir Palace Hotel Athens - #35 in The World's 50 Best Hotels – discover the latest emergence on the inspiring local bar scene: the striking sea-view Avra welcomes those-in-the-know for "fine drinking," elevated bar snacks, live DJs, and an evocative sense of being in the right place at the right time. In a special reveal of "Autumn" in its four-part seasonal cocktail menu, Seasonal-Original-Sustainable, fresh-from-the-garden offerings include Cherry – a blend of Mataroa gin, cherry cordial, apricot liqueur and orange blossom, and Dandelion, featuring Axia, cold brew, rosemary, lemon and soda.
The Finest Ingredients
The Great Tuesday Club global event is supported by Beverage World, distributor of top international spirit brands including Chopin Vodka, Axia Spirit, Angostura, Mataroa Mediterranean Gin, and Tequila CALLE 23, as well as the Italian coffee brand Lavazza.
One of the most respected rum producers in the world, Angostura has been producing rum for more than 75 years with an attention to detail echoed by Poland's last family-owned vodka maker, Chopin, which produces small-batch, hand-crafted, single ingredient vodka from a countryside distillery using either potatoes, rye or wheat.
Distilled from the resin of the Mastic tree on the Greek island of Chios, Axia is a clear spirit with notes of bergamot, cypress and rose, while the rare blue agave flavours of premium tequila brand Calle 23 are a result of French biochemist founder Sophie Decobecq's fascination with fermentation. Distilled and bottled in Greece, Mataroa Gin uses twelve unique Mediterranean botanicals, herbs and spices in its secret recipe while Lavazza, founded in Italy in 1895, has become a worldwide leader in the global coffee scene combining the best of Italian knowhow with the world's finest coffee beans in every cup.
To discover six bars over three continents at Avra's exclusive Great Tuesday Club event, follow @avra_athens on Instagram. Doors open at 8:00 pm on November 7, 2023 at Sarri 44, Athens.
The Athens Bar Show
An educational exhibition for bartenders and professionals, the annual Athens Bar Show, running from November 7 to 8 in 2023, welcomes more than 12,000 visitors from 47 countries, with numbers increasing every year. As the industry's movers and shakers convene in the bustling Greek capital, where ancient architecture meets on-trend shopping, restaurants, bars and nightclubs, five different stages buzz with shared creativity and culminate in an International Closing Party. Pop-up bars and takeovers spill across the city, spreading ideas and inspiration from venue to venue.
About Beverage World
Beverage World, founded in 2005, aims to offer to Greek consumers quality products and tasty suggestions for every moment of the day and for every occasion, covering their needs in the context of its "All around the clock" strategy. The company's current portfolio includes top products that are known worldwide, such as Lavazza, Angostura, Appleton Estate, Frangelico, Crodino, AXIA, Mataroa, Chopin luxury vodka, Calle 23, the Greek craft beer VOREIA and many more.
---
---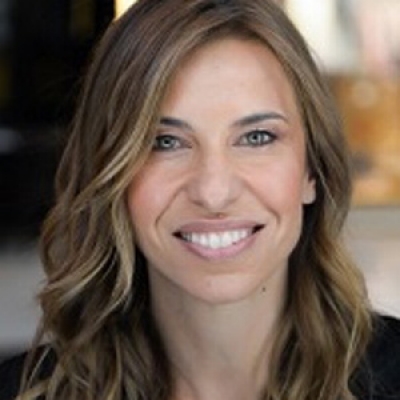 Elia Kentrota
Director of Public Relations
40 Apollonos Street
Vouliagmeni, Athens, 16671
Greece
---
Four Seasons Astir Palace Hotel Athens
PRESS KIT

Visit Four Seasons Astir Palace Hotel Athens Website