Back
Chill Out in Athens: Cosy Up for Winter Sunshine and a Cultural Fix in the Greek Capital at Four Seasons Astir Palace Hotel Athens
Indulge in an off-season escape to the Greek capital and nestle into the soothing surrounds of this beachside retreat, where action and relaxation intertwine
January 27, 2023,
New year, new beginnings. 2023 is all about the freedom to live large and live well. If there's one thing to be learned from the Greeks, it's to live life to the fullest.
Consider kicking off a year's worth of exciting new opportunities with a cosy winter beachside getaway at Four Seasons Astir Palace Hotel Athens that promises to reenergise mind, body and soul.
The Greek capital might not be an obvious choice for the cooler months of the year but globetrotters in the know are checking in to the city well before the summer rush to indulge in a little quiet time at this refined landmark waterfront hideaway.
That is not to say that Athens is sleepy; on the contrary. Year-round there's always plenty to see and experience in this pulsating city of just over five million.
Responding to a marked boost in demand, airlines are offering an ever-growing number of flight connections between major US and European cities and Athens. Non-stop flights from New York's JFK airport to Athens will kick off in early March 2023, making the vibrant metropolis easier to reach than ever.
Ancient Attractions Without the Wait
There's no need to be a history or archaeology buff to appreciate the ancient engineering feat that is the fifth-century BCE Parthenon. In winter, queues to scale the steps up to the Acropolis magically disappear. Marvel the painstakingly-preserved temples, gates and fortifications of this monumental complex. Take a moment to absorb the soothing, panoramic views of the sprawling city from on high.
Stroll through the sixth-century BCE Ancient Agora, Stoa of Attalos and Roman Agora and look up at the soaring columns standing tall at the Temple of Olympian Zeus. At the marble-built Panathenaic Stadium, picture athletes competing in the first modern Olympics held in 1896. Today, runners from around the world participating in the annual Athens Marathon in November experience the thrill of crossing the finish line there and entering the stadium.
A modern-day masterpiece awaits at the Renzo Piano-designed Stavros Niarchos Foundation Cultural Centre, home to the Greek National Opera and National Library. Choose a weekday, when it attracts few visitors, to take an energising walk amid the olive trees, laurels and indigenous aromatic herbs, such as wild rosemary, that grace its formidable park.
Crowd-Free Museums
Saunter through Athens' bevy of brilliant museums without the summer crowds. With a full calendar of permanent and host exhibitions, there is plenty of time to pore over a wealth of creative genius, both ancient and modern, in peace.
Don't miss the National Gallery, which reopened in 2021 following a USD 60 million renovation. Featuring more than 20,000 artworks, from paintings and sculptures to engravings and prints, this shrine to modern Greek art is a must-do. Peruse works by Domenicos Theotokopoulos, better known as El Greco, Yannis Tsarouchis and Konstantinos Parthenis, to name but a few.
Through March 26, 2023, the Acropolis Museum hosts Raiment of the Soul, an innovative exhibition of 70 traditional Greek costumes, most dating to the 19th century and some worn by Greek War of Independence heroes, blending photography and embroidery.,
At the Benaki Museum's Pireos St annex, view Athens through the lens of renowned Greek photographer Elly Sougioultzoglou-Seraidari (1899-1998), better known as Nelly's. A retrospective exhibition of her considerable catalogue, including works never before seen, runs February 23 to July 23, 2023.
Contemporary art aficionados should also pencil in a visit to cultural institutions such as the National Museum of Contemporary Art (EMST), Onassis Stegi and the B&E Goulandris Foundation.
Committing to a Healthy, New Start
Ahead of spring, make a commitment to a vital, more permanent life change, such as improving health and wellbeing. Four Seasons Astir Palace Hotel Athens is just the place to put fresh determination into practice.
Refresh tennis skills with a midday game on the Hotel's courts under the winter sun, while temperatures are considerably cooler than in summer. On hand are expert coaches who can help refine that backhand or volley shot.
Hit the Hotel gym for an invigorating early morning or afternoon strength training session utilising state-of-the-art TechnoGym equipment, or join a core training or yoga class. Unwind with a holistic Hippocrates-inspired signature treatment at the Hotel's spectacular Spa.
Alternatively, head out for a morning or afternoon jog along the coast, beneath the palm trees that line sparkling Vouliagmeni Bay, then brave a swim at one of the Hotel's private beaches. Local sea temperatures don't drop below 16C (60F) in Winter.
Warmer waters can be found at nearby Vouliagmeni Lake, where mineral-rich thermal springs amid picturesque rocky cliffs serve as the ideal prescription for weary muscles. During the coolest months of the year, the lake maintains a steady 22C (71F). Reminiscent of an Italian Riviera lido, the hidden lake is just a half-hour walk or eight-minute drive from the hotel.
Book a long weekend escape, or an extended stay, at Four Seasons Hotel Astir Palace Athens by calling +30 210 8901000 or booking online.
---
---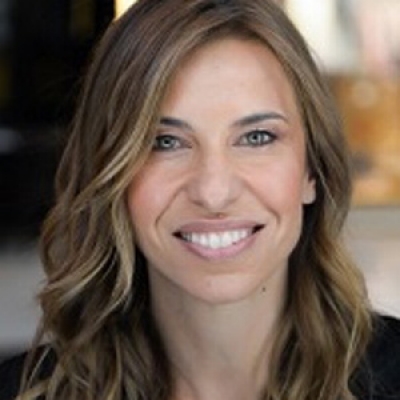 Elia Kentrota
Director of Public Relations
40 Apollonos Street
Vouliagmeni, Athens, 16671
Greece
---
Four Seasons Astir Palace Hotel Athens
PRESS KIT

Visit Four Seasons Astir Palace Hotel Athens Website