Back
Art of Gifting: Four Seasons Hotel Baku Unveils Specially Crafted Gift Boxes
Immerse in the beauty and charm of the autumn and the upcoming most heartwarming time of festive season with gifts from Four Seasons Hotel Baku
October 24, 2023,
Four Seasons Hotel Baku cordially invites guests to embark on a journey that celebrates the art of gifting. The new gift boxes are a testament to the culinary expertise of Executive Pastry Chef Suraj Karmakar, whose creations promise to delight and inspire.
"The art of gifting isn't just about what's inside the box; it's about the anticipation, the excitement, and the love behind the gesture. Our crafted gift boxes are an invitation to elevate someone's celebration and share the pre-festive mood," says Executive Pastry Chef Suraj Karmakar.
While creating the design of the boxes, it was vital to reflect the beauty of the Hotel's architecture for guests to take away a small piece of Four Seasons Hotel Baku that will remind them of the palace-like building that has already became of one of the sightseeing highlights of the city.
Whether seeking a personal indulgence or wishing to make someone's day special, these meticulously curated with genuine heart selections of cookies, macarons, nuts, dry fruits, jams and chocolate are bound to capture hearts and tantalize the senses.
The delightful gift boxes are available at Zafferano Restaurant now, just in time to infuse the upcoming festive season with flavours and joy. In each of these specially curated gift boxes, guests can anticipate the following sweet treats:
Cookies Box - AZN 105 (12 pieces)
A delightful combination of three types of cookies with an abundance of nuts, chocolate and dried fruits: all-time favourite homemade chocolate chip cookies, almond nuts florentine, traditional vanilla sable and jam cookies, showcasing a harmonious blend of flavours
Macaron Box - AZN 60 (6 pieces) / AZN 100 (12 pieces)
Delicate selection of homemade macarons, presenting a crisp exterior and a soft, chewy interior
Chocolate Box - AZN 65 (6 pieces) / AZN 110 (12 pieces)
Take a journey into the rich and intense world of chocolate with three distinct varieties - dark, milk, and white; these truffles are hand-rolled and homemade to preserve the authentic essence of chocolate
Nuts Box – AZN 150
Nature's finest treasures, carefully curated for indulgence
Dry Fruits Box - AZN 130
Savour the essence of nature's bounty with this wholesome and delightful selection for a healthy indulgence
Homemade Jam Box - AZN 95
Preserve the sweetness of life with the homemade jam box, bursting with the luscious flavours of strawberry, cherry and walnut, and peach
Four Seasons Hotel Baku gift boxes are now available for sale and the quantity is limited, while stocks last.
Purchase of more than 20 boxes and enjoy 10 percent savings; 40 boxes – 15 percent savings; 60 boxes – 20 percent savings. Group purchases are required 14 working days order in advance.
For order contact zafferano.bku@fourseasons.com or +994 12 404 2424.
---
---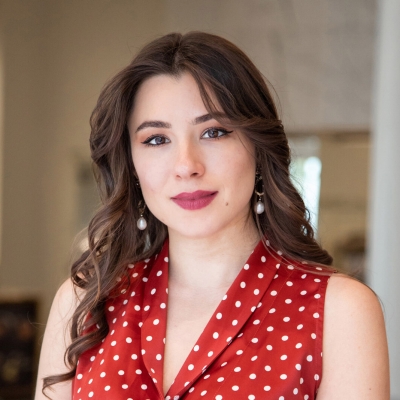 Marta Elizarova
Public Relations Manager
1, Neftchilar Avenue
Baku, AZ1095
Azerbaijan
---
Four Seasons Hotel Baku, Azerbaijan
PRESS KIT

Visit Four Seasons Hotel Baku, Azerbaijan Website