Back
One Day Can Change Your Whole Life: Four Seasons Hotel Baku Celebrates Global Wellness Day
Enjoy special yoga class and healthy dining throughout the day
June 5, 2023,
Embrace Global Wellness Day on Saturday, June 10, 2023, with Four Seasons Hotel Baku, offering outdoor yoga class with renowned in Azerbaijan wellness mentor Ruchira to practice physical, mental and spiritual self-care with singing bowl meditation.
"What could be better than starting your weekend with moment of mindfulness at the terrace in the heart of Baku? I'm delighted to share this special morning with Four Seasons Hotel Baku guests and give them best practices of dealing with the overwhelming days," says Ruchira. Ruchira is a personal development coach and yoga therapist, leading healthy lifestyle programs in Baku, while collaborating with a list of organizations as a wellness mentor and transformational coach.
"Reconnecting with your body is essential for wellbeing," says Food and Beverage Manager Ahmet Bakar. "Global Wellness Day is a chance for us to bring attention to our overall physical, mental and emotional health."
After yoga, participants will be treated with a wellness breakfast from Executive Chef Renato Rizzi and his team at Eyvan Terrace, featuring healthy smoothies, avocado toast and other healthy dishes. The day will be also enhanced with a special massage experience from marocMaroc brand to feel a sensory escape for the soul.
About Global Wellness Day
First celebrated in 2012, Global Wellness Day is a special day that reminds the entire world of the importance of living well, encompassing everything from exercise and beauty treatments, spiritual teachings and ways of thinking, to the harmony between body and spirit. This is a social movement without any commercial purpose, celebrated around the world on the second Saturday of June every year.
In 2022, Global Wellness Day reached millions of people around the world by placing its colour – magenta - at the centre of simple actions with the theme #ThinkMagenta; underlining that Global Wellness Day is not a single day, but a philosophy that spans the whole year. Following its great success globally, Pantone, the world colour authority, announced the colour of 2023 as magenta.
Hotel guests and local residents are invited to take part in the other complimentary Global Wellness Day line-up of activities, including:
Start the day right – Complimentary cold-pressed juices, mouth-watering vegetarian and gluten-free options will be served as a delightful start of the day at Zafferano breakfast;
Enhance healthy station at Health Club - Jaleh Spa will serve delicious and nourishing multivitamin juices, providing guests with a delightful post-workout treat for the whole day;
Boosting energy – Nutritional welcome drinks and energy bars awaiting all arriving guests at the reception during the day;
Blameless desserts – Special healthy sweets will be placed as a welcome amenity for guests as a sweet hello from Pastry Chef Suraj Karmakar.
For information about Global Wellness Day activities, contact +994 12 404 24 24.
Say Yes to Global Wellness Day by following @FSBaku and using the hashtags #FSWellness, #GlobalWellnessDay and #ThinkMagenta.
---
---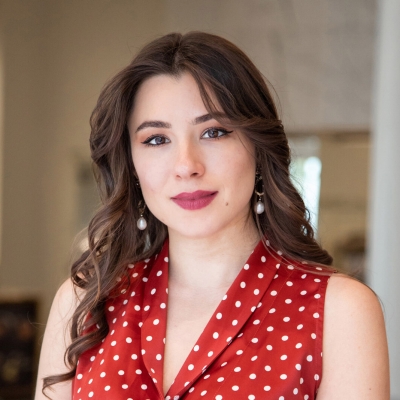 Marta Elizarova
Public Relations Manager
1, Neftchilar Avenue
Baku, AZ1095
Azerbaijan
---
Four Seasons Hotel Baku, Azerbaijan
PRESS KIT

Visit Four Seasons Hotel Baku, Azerbaijan Website