Back
Iconic Afternoon Tea Goes Pink: Four Seasons Hotel Baku Supports Breast Cancer Awareness Month
This October, Four Seasons Hotel Baku invites its guests to "Think Pink"
September 28, 2023,
In honour of Breast Cancer Awareness Month, also called Pink October, Four Seasons Hotel Baku introduces enhanced Pink Afternoon Tea.
"Nothing can be better when through your creation you are able to deliver the message related to a good cause coming from genuine heart. I felt very proud introducing Pink Afternoon Tea where the team and I join the world and have an opportunity to engage with our guests and raise the awareness about such an important topic of our days," shares Executive Pastry Chef Suraj Karmakar.
Pink October Worldwide
Breast Cancer Awareness Month is an annual international health campaign organised by major breast cancer charities and supported by many different organisations and global companies every October to increase awareness of the disease and to raise funds for research into its cause, diagnosis, prevention, treatment and cure.
Breast cancer is the most commonly diagnosed type of cancer, mainly among women. As the cause of this illness is not fully discovered yet and with frequent cases of unclear symptoms, this month is a reminder on importance to proceed through check-ups to decrease the risk of this disease development
#FSBakuPink Afternoon Tea Menu
Four Seasons Hotel Baku is inviting guests to join this awareness month over specially curated Afternoon Tea at light-filled Piazza Tea Lounge or Zafferano Restaurant.
Featuring six sweets and four savouries, the exquisite menu of this set is meticulously crafted in shades of pink to bring increased awareness for breast cancer and stand in solidarity with women battling it. Each bite savoured represents not just a sensory delight but also a symbol of unity and compassion.
Sweets Take Centre Stage
"Ivoire" Chocolate Profiteroles and Raspberry Chantilly: Light, airy profiteroles filled with the finest ivoire chocolate, topped with a luscious raspberry chantilly cream.
Strawberry Inspiration and Meringue Brownie Lollipop: A whimsical dessert that combines the flavours of strawberries, meringue, and brownie in a delightful lollipop form.
Rose and Maple Opera: A harmonious blend of rose and maple flavours in a delicate opera cake that's as elegant as it is delectable.
Sour Cherry Baked Cheesecake: Creamy baked cheesecake infused with the tartness of sour cherries.
Grapefruit and Rose Panna Cotta: A refreshing and fragrant panna cotta featuring the vibrant flavours of grapefruit and rose.
White Peach Macarons: Delicate macarons with a white peach filling, offering a taste of pure elegance.
Complementing these sweet sensations are perfectly baked plain and raisin scones, served with luscious accompaniments such as strawberry jam, clotted cream, and passionfruit curd.
Savor the Savoury
Smoked Duck Breast and Red Onion Jam Quiche: A savoury quiche featuring smoked duck breast and extravagant red onion jam for a delightful twist.
Foie Gras Terrine and Beetroot Brioche: An indulgent pairing of foie gras terrine with the earthy notes of beetroot brioche.
Smoked Salmon and Herbed Cream Cheese and Caviar Roulade: An elegant roulade with smoked salmon, herbed cream cheese, and a touch of caviar.
Grilled Vegetables with Tomato Spread and Mozzarella: A vegetarian delight featuring grilled vegetables, tomato spread, and creamy mozzarella.
The Pink Afternoon Tea is available at Piazza Tea Lounge and Zafferano Restaurant from October 1 to 31, 2023.
Join the spirit of pink and capture the most Instagrammable moments by mentioning #FSBakuPink and tag @fsbaku to help in increasing the awareness about Pink October.
To make reservations, contact +994 12 404 2424 or email zafferano.bku@fourseasons.com.
---
---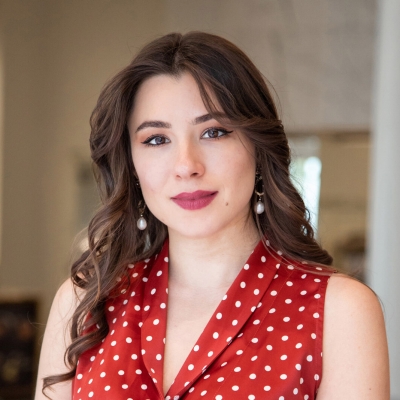 Marta Elizarova
Public Relations Manager
1, Neftchilar Avenue
Baku, AZ1095
Azerbaijan
---
Four Seasons Hotel Baku, Azerbaijan
PRESS KIT

Visit Four Seasons Hotel Baku, Azerbaijan Website