Back
The Beauty of Karabakh
Karabakh is one of the most ancient historical regions of Azerbaijan. It is well known for its rich culture, music, literature and the folk arts. Karabakh's nature has had a great impact on the creativity of its craftspeople. Works made by Karabakh creative masters can be seen all over the world among the art collections of such iconic museums as the Louvre in Paris, and the Victoria and Albert Museum in London, and many more.
The Magical Khary-Bulbul
Khary-bulbul is a flower of indescribable beauty that grows only in the vastness of Azerbaijan. Its homeland is the beautiful city of Shusha. Legends and traditions about this flower are passed on from generation to generation, and for many centuries it served as an inspiration for Azerbaijani craftspeople and artists.
It has also inspired the talented pastry team of Four Seasons Hotel Baku. Led by Executive Pastry Chef Suraj Karmakar, they have created one of the most exciting additions to the dessert menu - a very special dessert called Khary-Bulbul that holds a deep and very important meaning to every Azerbaijani and symbolises the amazing nature of Karabakh.
The City with a Soul: Shusha
Being one of the symbols of Azerbaijani history and culture and surrounded by forests, waterfalls, promenades and mountains, Shusha has always been one of the most beautiful parts of the country. It is also of strategic importance, as it is located on the road leading to Khankendi, the largest city in Karabakh.
It is known as the "cradle of Azerbaijani music" because of the numerous composers and musicians who were born there. Overall, Shusha was always famous for its historical monuments, and many distinguished scientists, intellectuals and cultural icons.
It's worth mentioning that Shusha was very famous for its healing springs and hence was among the towns that welcomed the most tourists in the region during the Soviet Union times.
Music of Karabakh
With its antiquity, Karabakh music has always been an important part of the Azerbaijani culture. Considered as a musical centre, Shusha has gained fame as a school of folk music masters in all Caucasus. Maestros such as Abdulbagi, Khan Shushinski, Niyazi, Uzeyir Hajibayov and Bulbul were all born in Shusha and known all over the world due to their talents at writing and performing songs, musicals and operas.
Karabakh Carpets
Carpet weaving has a separate place in the history of Azerbaijan. It is one of the most widespread forms of folk art and Karabakh carpets are an inseparable part of it. These carpets are distinguished by their bright colour palette, forms and patterns that reflect the main shades of Karabakh's nature.
Karabakh Horses
The Karabakh horse is considered one of the oldest in the world, and the most typical representatives were kept at the Aghdam farm, which has been the horse's breeding core.
Often compared to gazelles, they are known by clear and fast movements and harmonious physique, strong and tough, standing 138–140 centimetres (about 55 inches) tall. For many centuries, loyal to their owners, Karabakh horses were the pride of the Karabakh khans' stables.
Karabakh has many more traditional aspects that will always be an inseparable part of the Azerbaijani culture with its richness and uniqueness.
---
---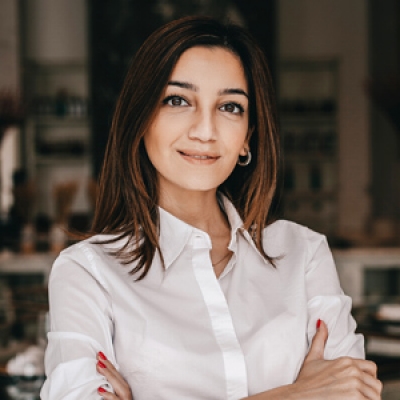 Leila Aliyeva
Public Relations Manager
1, Neftchilar Avenue
Baku, AZ1095
Azerbaijan
---
Four Seasons Hotel Baku, Azerbaijan
PRESS KIT

Visit Four Seasons Hotel Baku, Azerbaijan Website