Back to Main
Four Seasons Hotel Bangkok at Chao Phraya River
300 Charoenkrung Road, Yannawa, Sathorn, Bangkok 10120, Thailand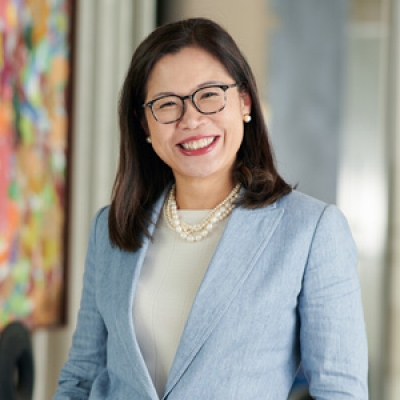 Betty Chan
Director of Marketing
"How can I discover the best, most unexpected stories in a destination? And how can I share them with my guests? That's my mission."
Four Seasons Tenure
Since 1995
First Four Seasons Assignment: Sales Coordinator, Four Seasons Worldwide Sales Office, Hong Kong
Employment History
Four Seasons Resorts Thailand (Koh Samui, Chiang Mai, Golden Triangle); Four Seasons Hotel Shanghai; Four Seasons Worldwide Sales Office, Hong Kong
Birthplace
Education
Bachelor of Arts in International Relations, University of British Columbia, Vancouver, Canada
Languages
"It's the stories that really inspire me," says Betty Chan, Director of Marketing for Four Seasons Hotel Bangkok at Chao Phraya River, her eyes sparkling with enthusiasm. "How can I discover the best, most unexpected stories in a destination? And how can I share them with my guests? That's my mission."
Betty's boundless curiosity and passion for storytelling have characterised her 24-year-long career in the world of hotel marketing and sales. Now, she brings her wealth of experience and in-depth knowledge of Thailand to the new Four Seasons in Bangkok.
Most recently, Betty spent ten years with Four Seasons Resorts Thailand, first as Director of Sales and then as Director of Marketing. During her highly successful tenure, the three properties, located in Koh Samui, Chiang Mai and the Golden Triangle, scaled new heights in average rate and total revenue. Prior to this, she served as Senior Sales Manager at Four Seasons Hotel Shanghai, where she cut her teeth on a prestigious city hotel.
Ironically, Betty first entered the hotel industry quite by accident. She was working as a travel consultant in Hong Kong when a position opened up at the Four Seasons Worldwide Sales Office. "I had been booking all these fabulous Four Seasons properties so I thought, why not?" says Betty with a laugh. "I had no idea that both hotels and the Four Seasons culture would suit me so perfectly. Within just a few days, I realised I had landed my dream job – and I haven't looked back ever since."
Having risen from a Sales Coordinator to a Division Head during her impressive tenure with Four Seasons, Betty has grown to love the mentoring aspect of her leadership role: "I really enjoy guiding and empowering my team members. A team built on trust and ownership can work together to deliver genuine success for guests – and each other." Recognising her exceptional skills in this area, Four Seasons has invited Betty to train Sales Managers and Directors of Sales across Asia-Pacific.
Originally from Hong Kong and having built her career in this part of the world, Betty's grasp of business and life in Asia is remarkable. She is equally comfortable with Fortune 500 CEOs and local businesses, in Michelin-starred restaurants and street-food eateries. For more than 10 years now, she and her husband have raised their two children in Bangkok, a city she not only loves but is also constantly fascinated by. "There's always something new to see, do, eat or drink," she notes. "I know it's a cliché to say that this city has so much to discover, but the cliché was born for a good reason!"
Indeed, Four Seasons Hotel Bangkok beautifully evokes this sense of infinite possibilities. It is almost impossibly spacious for a city hotel, with an abundance of water features, open spaces and river views. The setting, architecture and artwork all reflect the vibrant, creative Bangkok of today. It is this city that Betty can't wait to introduce to her guests - Bangkok by Four Seasons.