Back
Beverly Wilshire,
A Four Seasons Hotel

Welcomes Sushi by Scratch Restaurants for an Immersive 60-Day Pop-Up Beginning August 4

The Michelin-starred, 17-course nigiri tasting menu from award-winning Chefs Phillip Frankland Lee and Margarita Kallas-Lee can be enjoyed at this legendary Hotel for two months

July 25, 2023,

Beverly Wilshire,

A Four Seasons Hotel

, USA
Beverly Wilshire, A Four Seasons Hotel announces the launch of a limited-time pop-up with award-winning Sushi by Scratch Restaurants. This immersive concept derived by Scratch Restaurants Group, the innovative Los Angeles-based, multiple Michelin-starred group from husband-and-wife chef team Phillip Frankland Lee and Margarita Kallas-Lee, will run from August 4 through October 4, 2023.
The pop-up at Beverly Wilshire, A Four Seasons Hotel will be open to both Hotel guests as well as the public, with reservations now live on Tock. Remaining true to the restaurant's core - who has locations in Los Angeles' Encino in addition to Montecito (1 Michelin star), Miami, Austin, Seattle, Chicago, and Montreal - the pop-up will offer three seatings per night, in an intimate dining room of 12 chef counter seats, amid a speakeasy-style setting.
"As the Hotel continues to re-define the idea of 'destination experiences' coming out of our robust rooms renovation, we are elated to now add this immersive sushi concept to our impressive list of offerings," says Reed Kandalaft, Regional Vice President and General Manager of Beverly Wilshire, A Four Seasons Hotel. "Our desire for innovation and a single-minded dedication to providing our guests and patrons with the highest standards of service runs parallel with the talented Scratch team and as such, we couldn't be more excited to bring this pop-up to life at our legendary hotel."
"We pride ourselves on providing a fully immersive, deeply personalized experience at our restaurants, and we look forward to bringing that to the Beverly Hills community with our pop up at Four Seasons," share the Lees. "We love the idea of bringing the two beloved luxury brands together to create a memorable, shareable, one-of-a-kind culinary experience, and that new audiences from around the world will be able to enjoy our California take on omakase."
Located on the Hotel's eighth floor, the one-of-a-kind Royal Suite is what Hollywood dreams are made of with the sweeping views of Beverly Hills, as well as the modern and sophisticated design. The pop-up (accessed via a private key-accessed only elevator) will feature an intimate, dimly lit dining room, where 12 guests find themselves face-to-face with three chefs at a sushi counter. Following a welcome cocktail experience, guests are guided through an immersive 17-course nigiri tasting menu - showcasing fish and shellfish primarily flown in twice a week from Tokyo's world famous Toyosu Fish Market - all of which were inspired by the omakases enjoyed by the Lees over the years. The menu will feature new creations along with some of Chef Lee's signature pieces, including Hamachi painted yellow with sweet corn pudding topped with a fine sprinkle of breadcrumbs made from Kallas-Lee's famous sourdough; aged Blue Fin Tuna served simply with Lee's homemade soy sauce and fresh wasabi; Albacore wrapped in sake-soaked nori and topped with ponzu, fresh wasabi, and crispy onions; as well as Lee's signature 1-2 punch of Roasted Bone Marrow nigiri seasoned simply with soy sauce, sea salt, and freshly grated wasabi root, followed by a fan favourite of Unagi that's fried crispy in the rendered bone marrow fat from the previous course and then dressed with poblano yuzu kosho, soy sauce, ponzu, lemon, and sea salt. For dessert, guests will enjoy Chef Margarita's Matcha Bon Bon with makrut lime, white chocolate, and shortbread paired with a Hot Green Tea that is brewed with umeshu plum wine, smoked lavender honey, and fresh yuzu.
The sushi is complemented by a beverage program created by Sake Sommelier and Director of Operations Gavin Humes that showcases a thoughtful selection of Japanese sake, and whisky. Three different beverage pairings are offered as add-ons ranging from USD 105 to USD 125; the first includes three sakes, two micro cocktails and a beer; option two includes six pours of sake; and the third option includes six pours of Japanese whiskey. Beverages are also available a la carte.
Priced at USD 165+ per person, dinner reservations for the Sushi by Scratch Restaurants pop-up at Beverly Wilshire, A Four Seasons Hotel are now live and available via Tock, with seatings at 5:00 pm, 7:15 pm and 9:30 pm, 7 nights a week.
About Scratch Restaurants Group
Scratch Restaurants Group is the innovative Los Angeles-based multiple Michelin-starred group from husband-and-wife team Chefs Phillip Frankland Lee and Margarita Kallas-Lee. Since opening Scratch Bar & Kitchen - the Lees' flagship 25-course tasting menu only concept - in 2013, the group has expanded into other concepts as well with Sushi by Scratch Restaurants in Montecito (1 Michelin star, awarded in 2021), Los Angeles, Miami, Austin, Seattle, Chicago, and Montreal; as well as two locations of Pasta|Bar in both Los Angeles (1 Michelin star awarded in 2021, retained in 2022 and 2023) and Austin; and NADC BURGERs in Austin and Chicago. All of Scratch Restaurants Group's concepts are known for their highly curated tasting menus, intimate 10-seat tasting counters with no servers, and dedication to the artisanal "from scratch" approach to hospitality. The group is also known to champion significant change to the restaurant industry and its professionals by offering their staff salaries far above the industry standard as well as unprecedented benefit packages for all employees. Their continued success serves as a business model for others and is evidence that a commitment to both the team and culinary artistry results in concepts that thrive in the competitive, high-turnover, low-profit restaurant industry.
---
---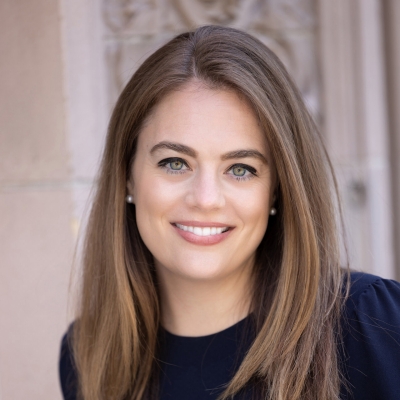 Kiersten Dunn
Director of Public Relations and Communications
9500 Wilshire Boulevard
Beverly Hills, California 90212
USA
---
Beverly Wilshire, A Four Seasons Hotel
PRESS KIT

Visit Beverly Wilshire, A Four Seasons Hotel Website