Back
Sun, Nile and Brunch at Zoé Aboard the First Nile Boat at Four Seasons Hotel Cairo at The First Residence
July 26, 2023,
Cairo at The First Residence, Egypt
Sun, Nile and brunch is the mood set every Friday at Zoé restaurant aboard the First Nile Boat docked steps away from Four Seasons Hotel Cairo at The First Residence. Experience one-of-a-kind culinary delights buffet from the Middle East, Mediterranean, Europe and the Far East accompanied by pasta, steak and sushi dedicated live cooking stations. Providing the perfect setting to spend time with family and friends, the First Nile Boat is a true culinary destination offering myriad gastronomic experiences.
Inspired by the soothing colour palettes of the Mediterranean, the unique ambience of Zoé restaurant offers the ultimate style setting for a Friday brunch experience accompanied with a side of panoramic Nile and Cairo views. Two special packages are offered: the Brunch package, which includes unlimited non-alcoholic beverages for EGP 1,300 subject to service charge and applicable taxes; and the Bubbalicious package, which includes local wine and beer for EGP 2,000 subject to service charge and applicable taxes.
Executive Chef Robert Prendergast elevates the sky-high brunch experience with an abundance of dishes from every corner around the world, exceptional ingredients with a local touch, an obsession with flavour, and an eye for fine dining presentation. Every Friday at Zoé restaurant is like taking a trip inside Chef Robert's vision, with insights into his creativity and influences.
"The Friday brunches at Zoé are quite exceptional because you get to utilize all your senses. Take in the captivating Nile views, tantalize the taste buds with a wide array of dishes and feel the Cairo breeze in the outdoors of Zoé with vibrant and colourful leafy surrounds," says Executive Chef Robert Prendergast.
Reserve a table every Friday from 1:00 to 5:00 pm on +2 02 3567 2022.
---
---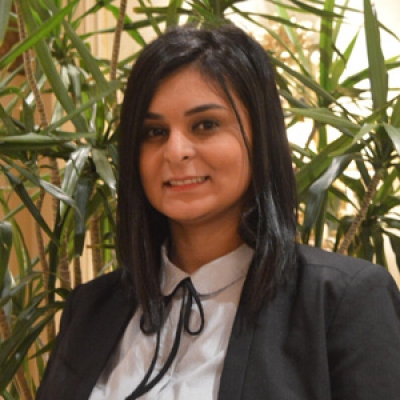 Mariam Mohsen
Digital Marketing Manager
35 El Giza Street
Cairo, 12311
Egypt
---
Four Seasons Hotel Cairo at The First Residence
PRESS KIT

Visit Four Seasons Hotel Cairo at The First Residence Website