Back
Guardians of the Green
At Four Seasons Resort Chiang Mai, the rich tropical bounty of Northern Thailand is at its glorious best with shimmering rice fields, friendly water buffaloes, and a majestic rainforest cover. Painted in verdant hues, this idyllic landscape is the handiwork of a dedicated team of nature specialists, who deliver a magical experience for guests.
Green Thumb
Pornkaran Kantha, the Resort's Chief Gardener, is a local and this beautiful countryside scenery is what she calls home. Known fondly as Khun Aoi, she brings a sculptor's vision to her craft, patiently revealing the beauty that lies beneath. "It is an evolving landscape because we work with living things," she says, adding, "The picture can never be complete, it's always changing."
Khun Aoi believes there is a strong connection with nature within all of us, and when you visit a place such as this your senses plug in. "Just like me, countless guests find a connection and fall in love with this place - they come back to experience it again." Khun Aoi is as much warden as she is craftswoman, "Do you know that the oldest tree is at Rim Tai Kitchen?" she quizzes, as she takes guests on a nature trail, "It is more than a hundred years old!" In fact, where Rim Tai Kitchen now stands was once a layover point for cattle merchants many decades ago, she explains, adding, "The locals still refer to it as 'cattle hill.'"
Khun Aoi has helped create a kaleidoscopic landscape that showcases the changing seasons, with the Flame of the Forest that bursts into colour in the summer, to the magnificent Rain Trees that leaf in spring. For guests who accompany her on the nature trail, she has a little souvenir – "A striking fresh bud of Torch Ginger for a little taste of Thailand to take home with you!"
Authentically Asian
The framework for this tropical wonderland is the brainchild of the famous landscape architect and designer Bill Bensley, who has created many romantic expressions of Asia over the years. A naturalist at heart, his deep love for sustainable landscapes and natural abundance of Asian botanicals can be easily identified when on the nature trail. Rare indigenous flora such as the Bromelia and the Pink Banana are part of his legacy here, "Of course, you can't eat the Pink Banana," grins Khun Aoi, "It is very exotic though!"
Converging around terraced rice fields, the Resort has the verdant paddies as its core. Rice is central to rural Thai life and at the Resort the principle is the same. "The fields create the rhythm and everything else follows to that beat," says Khun Aoi, "Rice-planting allows our guests to experience first-hand that rhythm, as we take them through the stages of growth, from seed to harvest, a long but fascinating process, that our guests absolutely love."
The entire operation is organic, encouraging a naturalistic approach to farming. Only 30 percent of the sticky rice grown here is harvested ultimately and that is donated to the local community around – the rest is left for the resident birds and sherry snails. "Four Seasons birds aren't shy,"' smiles Khun Aoi, "It's like a buffet lunch here for them – they are part of our Mae Rim family!"
The Art of Raising Buffaloes
Like mascots, the buffaloes are greeted with much reverence at the Resort. Pornpanom Wongmanee, their keeper, has his hands full with the four friendly buffaloes, including P'Thay, who he says are like his own children.
The buffaloes have a daily routine and, following an early morning bath, make their way to the lobby where they greet the guests. The four of them have distinct personalities, and can be quite jealous of each other, especially for affection. "Afternoons are when all the fun happens," grins Khun Pornpanom, as he is fondly known. "Buffaloes are water animals and love a good splash about, so they're in their best moods during bathing time: guests are welcome to come help if they like!" "Thiew, the albino is the most affable, says Khun Pornpanom, "He was easily irritable when he first came to us, but now he craves attention and constantly wants to be fussed."
As the sun sets, the farmers make their way back home, sounding gongs and singing their favourite songs, while dusk settles over the beautiful countryside retreat.
---
---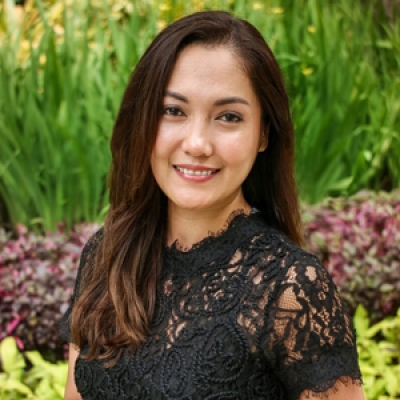 Cristina Del Carmen
Senior Director of Public Relations and Communications
3/F, 159 Rajadamri Road
Bangkok, 10330
Thailand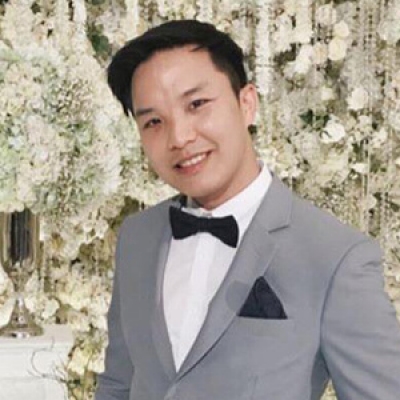 Paponpat Sapsuwan
Assistant Public Relations Manager
3/F, 159 Rajadamri Road
Bangkok, 10330
Thailand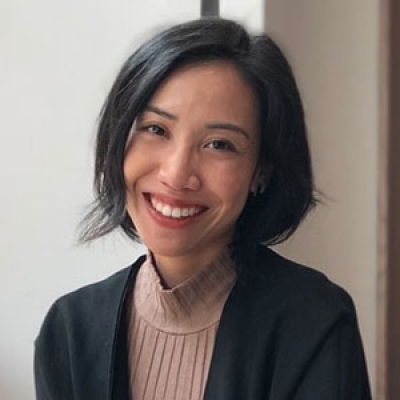 Waratah Jongsaeng
Assistant Manager – Digital Marketing
3/F, 159 Rajadamri Road
Bangkok, 10330
Thailand
---
Four Seasons Resort Chiang Mai
PRESS KIT

Visit Four Seasons Resort Chiang Mai Website