Back
Chef Richie Farina Launches Tasting Menu Experience at Adorn in Four Seasons Hotel Chicago
Custom culinary experiences showcase ingredient-driven menus that pique amusement with modern technique and a willful wonder
March 23, 2023,
Adorn Restaurant, the artful "New American" concept located within Four Seasons Hotel Chicago, announces the debut of Executive Chef Richie Farina's new tasting menu experience.
The experience showcases Chef Farina's fine-dining skills and his penchant for culinary curiosities. The five-course tasting menu, as well as a canapes course and a mignardise course, features dishes including: Caviar (Potato, Brioche, Lemon, Fine Herbs), Salmon (Carrot, Pistachio, Green Cardamom), Surf & Turf (Maitake, Kombu, Romanesco), Pork Cheek (Cranberry, Sunchoke, Black Lime), "Raw Egg" (Mango, Passion Fruit, Coconut), and Salsify (Hazelnut, Chocolate, Toasted Rice).
"My goal with this tasting menu is to make serious food without being too serious," says Chef Farina. "We refer to the tasting menu as 'modern nature,' with nature-inspired ingredients and textures while using refined, modern techniques. But, at the end of the day, the flavours are familiar, comforting, and delicious."
Chef Farina's hopes to surprise and delight guests with both familiar flavours presented in an unfamiliar way, and familiar dishes that highlight unfamiliar flavours. For example, the palate-cleansing Raw Egg (Mango, Passion Fruit, Coconut) is made to replicate a small, raw egg in a shot glass, and the Surf & Turf (Maitake, Kombu, Romanesco) presents Kombu seaweed as the "surf" and Maitake mushrooms as the "turf." Built in Chicago's most inventive and lauded kitchens, Chef Farina leads Adorn Restaurant with energetic ingenuity, presenting refined revelry rooted in the city's unique spirit.
"Chicago's culinary scene is unparalleled," says Four Seasons Hotel Chicago General Manager Stephen Wancha. "Adorn's new menus celebrate this city's passion and appreciation for the art of dining. Chef Richie brings his Michelin background to local, national and international guests not only to deliver an incredible experience but to also honour Chicago's unique dining culture."
Adorn Restaurant also unveils a new a la carte menu from Chef Farina. Standout dishes include: Focaccia Waffle (Burrata, Pomodori Tomatoes, Arugula), Caviar & Eggs (Egg White and Yolk, Caviar, Brioche Puree, Pickled Mustard Seeds), Crunchy Vegetable Salad (Cauliflower, Broccoli, Romanesco, Red Onion, Mustard Dressing), Green Circle Farms Chicken (Braised Thigh, Roasted Breast, Fried Leg, Polenta, Spinach) and 20 ounce Chatel Farms Ribeye (Wagyu, Rutabaga, Crispy Brussels, Cippolini, Cured Tomatoes).
Adorn Restaurant's five-course tasting menu is USD 150 per person, with an optional wine pairing for USD 85 per person. The tasting menu is available Tuesdays through Saturdays from 6:00 until 10:00 pm. Reservations are available on OpenTable.
With a dedicated music residency, the lively, convivial vibe of Adorn beckons to be discovered with best-in-class service in an iconic location. Visit adornrestaurant.com for more.
---
---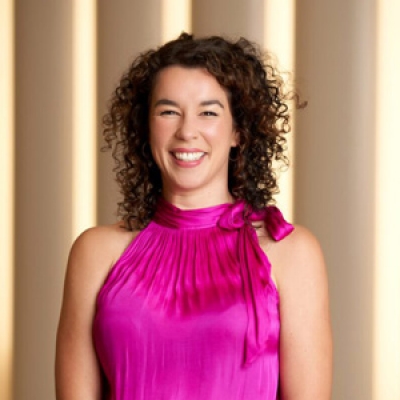 Ciara Merouan
Director of Public Relations
120 East Delaware Place
Chicago, Illinois 60611
USA
---
Four Seasons Hotel Chicago
PRESS KIT

Visit Four Seasons Hotel Chicago Website