The Sounds of Springtime are in Full Bloom at Four Seasons Hotel Chicago
And all that jazz: harmonious food and music happenings for families and couples alike
March 17, 2023,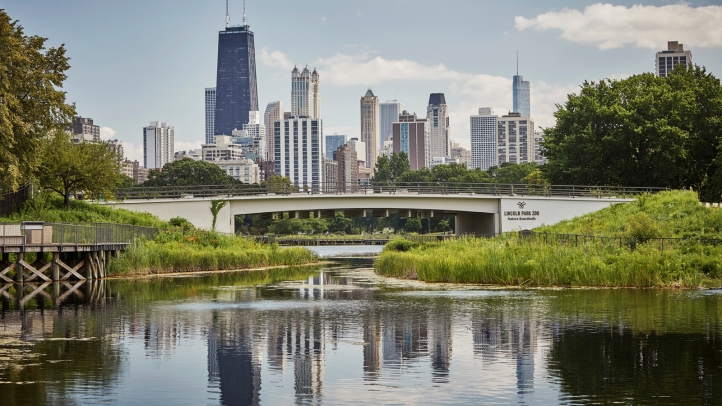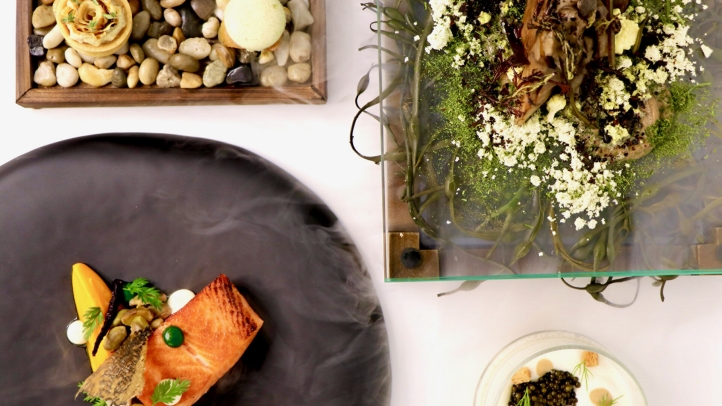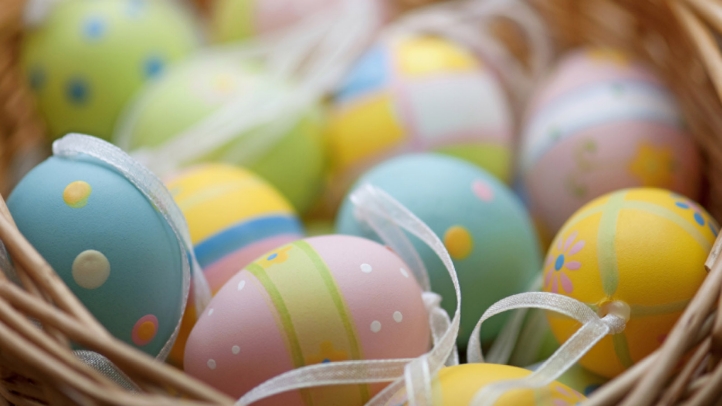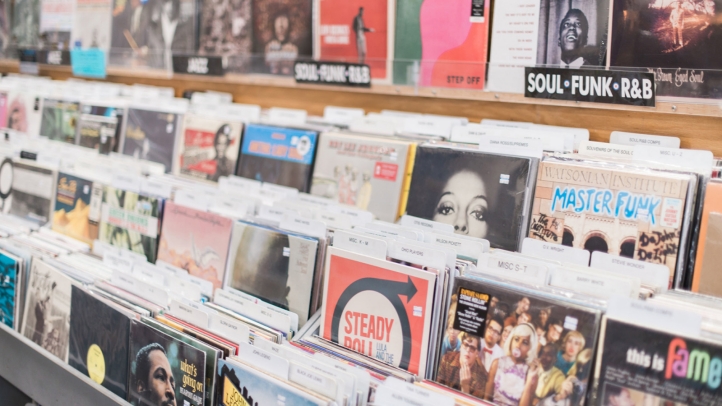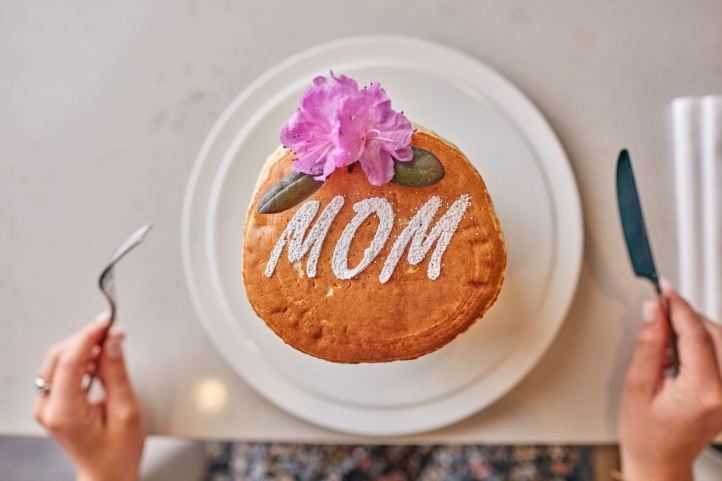 Set the tone for spring with Four Seasons Hotel Chicago with pitch-perfect experiences and activations curated to re-energize families, couples and explorers. Nestled above the iconic Magnificent Mile shopping district, the newly redesigned Hotel celebrates a true spring awakening as only the city of Chicago can and ushers in the transitional months of spring that begin the unique re-emergence of the urban hub's bustling energy.

"The springtime in Chicago marks a resurgence like no other and this year we're bringing a fresh new soundtrack to the transformational time in the city," says Stephen Wancha, General Manager at Four Seasons Hotel Chicago. "We're proud to partner with Jazz Institute of Chicago and BELLOSOUND to continue Chicago's love letter to live musical performances and bring the city's essence to our guests."
New Music Monday and Sunday Vinyl Brunch
Starting the season on a high note, Adorn Restaurant launches Spotlight, a night for emerging musicians every Monday beginning in April 2023. In partnership with the Jazz Institute of Chicago and BELLOSOUND, Live in the Lounge expands performances to Monday evenings. This fellowship program provides music industry exposure to emerging musicians benefiting them with a platform to perform.
To celebrate the restaurant's new brunch menu, Adorn presents "BYOV" Brunch, a monthly brunch party where guests are encouraged to bring their vinyl records to contribute to a live musical tapestry curated by resident vinyl virtuoso DJ Diasfunk. Diasfunk began collecting vinyl singles when he was ten years old, which is still his preferred format, regularly spinning 45s from his vast collection. Join Diasfunk on April 23, 2023 between 10:30 am and 2:00 pm for the first live BYOV brunch and try Adorn's new Truffle French Toast, Giardiniera Hashbrown Waffle and Eggs, and Crab Avocado Toast.
Adorn's music residency is live every Monday and Saturday evening and Sunday brunch.
Endless Bubbles Easter Brunch
Families are invited to scoop up a basket and hop into Easter festivities with a bountiful brunch and interactive Easter Egg Hunt from 10:00 am. The vibrant restaurant and lake-facing junior ballroom are brimming with Easter merriment, live musical performances and culinary creativity where guests will discover new flavours and seasonal sips at the Endless Bubbles Easter Brunch. Celebrating the holiday with a lush springtime brunch spread featuring bright and refreshing cuisine, the Hotel culinary team will showcase multiple options at chef-led stations. Children will be greeted with bubbles, balloon art and face painting stations before snapping a photo with the Easter Bunny. Guests are invited to sip on endless bubbles as they revel in springtime merriment. On Sunday, April 9, 2023, from 10:00 am to 2:30 pm. Reservations.
Blush & Bloom Mother's Day Brunch
Cherish moments spent together while pampering loved ones at a Blush & Bloom Mother's Day Brunch, where mothers are greeted with fresh-cut floral arrangements of their choice and live music. Mothers, guardians and caregivers are also invited to relax at the day bar with Spa and wellness experts and receive a special gift and sneak peek into the new Spa opening June 1, 2023. Packed with whimsy, brunch features delicious breakfast bites, afternoon tea specialties and a beverage from the Hendricks Gin & Tonic Garden. On May 14, 2023, from 10:00 am to 2:30 pm. Reservations.
The Highest Spring Tea at the Mile High Cocktail Club
For an extraordinary High Tea experience, take the elevator to the forty-sixth floor to find a blooming destination like no other in Chicago. The Hotel's Mile High Cocktail Club has transformed for spring with a delicate and luxurious experience where one can sip on bespoke beverages that complement the stunning city views. Reservations open May 1, 2023.
Fresh Dining Experiences at Adorn
Built in Chicago's most inventive and lauded kitchens, new Executive Chef Richie Farina leads Adorn Restaurant with energetic ingenuity and culinary curiosity. His reimagined a la carte offerings and tasting menu experience celebrate refined revelry rooted in the city's unique spirit. Adorn's new menu takes the familiar and adorns it with unexpected flavours and presentations that will surprise and delight. Bespoke dining experiences with ingredient-driven menus pique amusement and showcase modern technique and a willful wonder. The lively, convivial vibe of Adorn beckons to be discovered with best-in-class service in an iconic location.
Standout dishes from Chef Farina's menu include: Focaccia Waffle (Burrata, Pomodori Tomatoes, Arugula), Eggs & Caviar (Egg White and Yolk, Caviar, Brioche Puree, Pickled Mustard Seeds), Crunchy Vegetable Salad (Cauliflower, Broccoli, Romanesco, Red Onion, Mustard Dressing), Green Circle Farms Chicken (Braised Thigh, Roasted Breast, Fried Leg, Polenta, Spinach) and 20 ounce Chatel Farms Ribeye (Wagyu, Rutabaga, Crispy Brussels, Cippolini, Cured Tomatoes).
Spring Offers
Whether travelling with family, seeking a romantic getaway or a local staycation, Four Seasons Hotel Chicago offers many special packages that are advantageous to all. Make the most of a Suite Getaway in one of the Hotel's newly designed suites and enjoy ten percent savings and a nightly USD 100 Hotel credit. Plus, those staying close to home can enjoy the Local Getaway Package.
Experience iconic luxury reimagined at Four Seasons Hotel Chicago. To make reservations now, call 1 312 280 8800 or book online.
Discover the full list of spring menus and experiences here.
---
---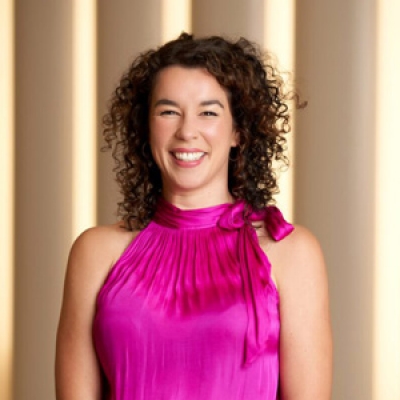 Ciara Merouan
Director of Public Relations
120 East Delaware Place
Chicago, 60611
USA