Four Seasons Resort Costa Rica Welcomes Vegan Chef for Wellness Season Collaboration
Special vegan menu options and vegan cooking class to be offered
September 15, 2022,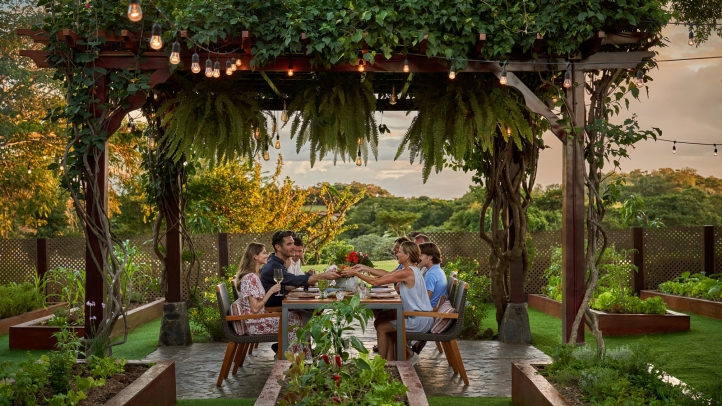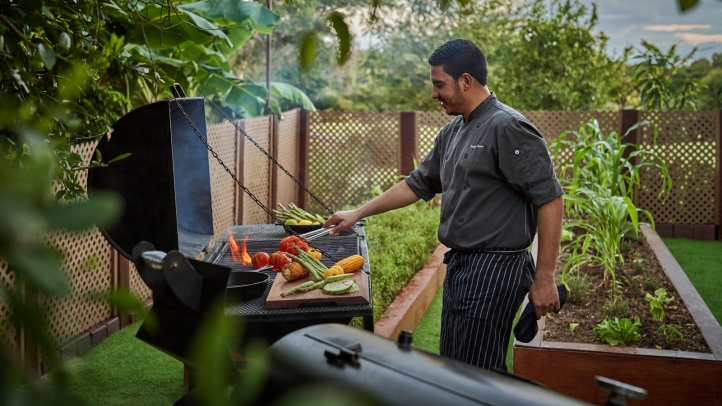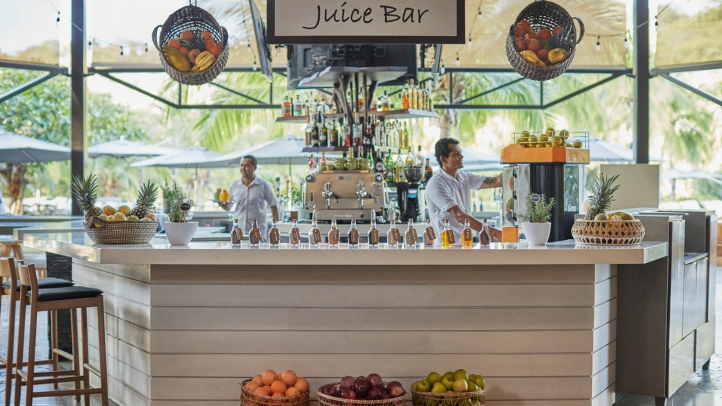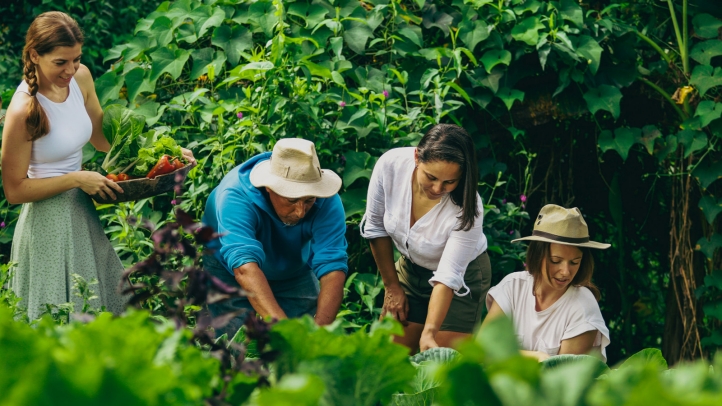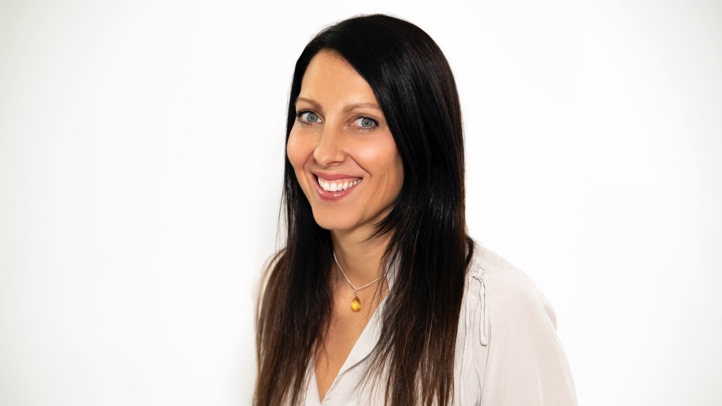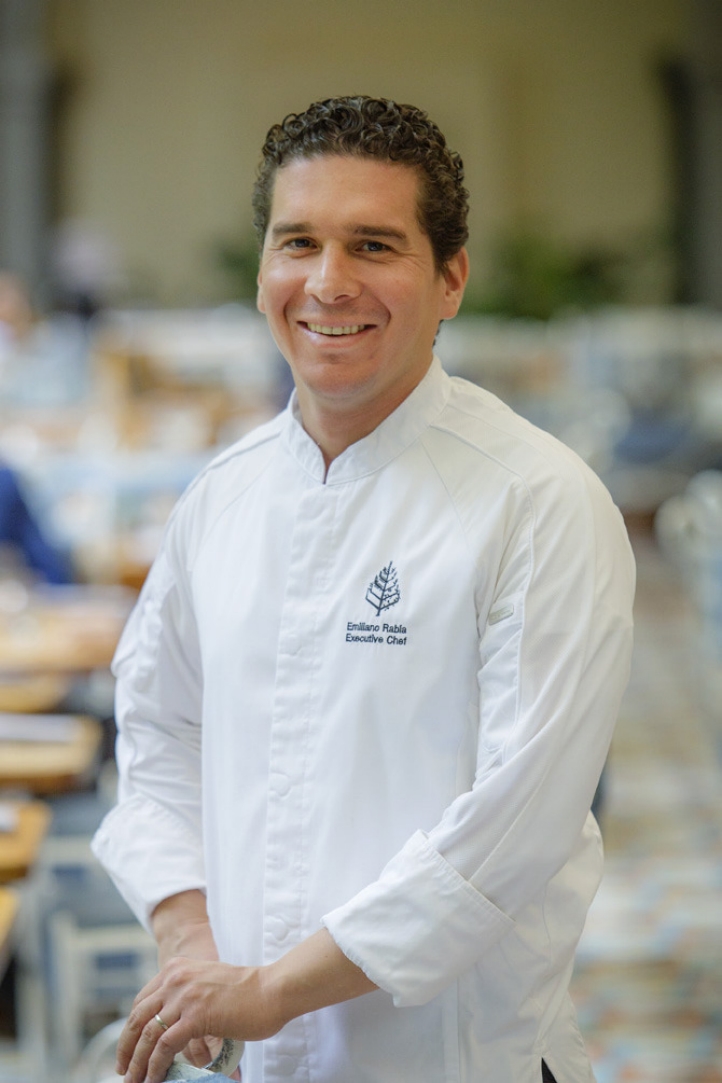 As part of Wellness Season at Four Seasons Resort Costa Rica at Peninsula Papagayo, the Resort's culinary team is welcoming an acclaimed vegan chef to the Resort for an intensive week-long collaboration. Chef Natalie Prhat, Toronto-based holistic nutritionist and vegan culinary consultant, focuses on creating vegan dishes that are approachable - as easy to make as they are delicious. Her specialty is developing fresh and creative vegan menu options that result in an unforgettable plant-based, gourmet experience for guests.  
While at Four Seasons Resort Costa Rica, guests will be able to engage with Prhat in several ways, and the Resort's culinary team will gain experience from her recommendations on how to incorporate vegan foods throughout the operation.
"With vegan cuisine a trend that is here to stay, our restaurants are interested in expanding the available options and providing a variety of fresh, delicious vegan meals that are beyond the expected," says Executive Chef Emiliano Rabia Sottil. "I look forward to working with Chef Natalie and bringing her insights and expertise to our team."
Wellness has long been a highlight at Four Seasons Resort Costa Rica, and the Resort already features an abundance of healthy, fresh cuisine. From the fresh juice bar available at Añejo and Bahia to the fresh catch of the day offered at Pesce, the Resort also uses locally sourced produce. Fresh herbs grown from the property's garden are used in many Nemare dishes. Bringing in Prhat is yet another way the Resort is working to enhance the culinary team's knowledge of fresh, healthy cuisine.
"I find joy creating vibrant, surprising, and delicious dishes that reflect the seasonality of locally grown ingredients," says Prhat. "I look forward to bringing new ideas to Four Seasons Resort Costa Rica, to interacting with guests, and also, to gaining knowledge from their exceptional culinary team."
While Prhat is in-residence, guests can experience:
Daily, September 19-23, 2022
Enjoy a daily vegan featured menu item at each restaurant.
Monday, September 19, 2022
Guest Chef Lunch at Bahia: The open-air, poolside restaurant Bahia will welcome Prhat for a guest chef lunch experience spotlighting several vegan options. Bahia Chef Herberto Mejia will oversee the lunch with Prhat. The lunch options will include Sweet Guaro Glazed Carrots, Smoked Hummus, Costa Rican Kimchi, and Dukkah (Egyptian spice blend); Green Apple and Coconut Ginger-infused Pumpkin Soup topped with spicy achiote and sour cream; and Tropical Costa Rican Squash Tacos with spicy cashew adobo crema.
Tuesday, September 20, 2022
Rabia Sottil and Prhat will visit a local farm, the Home Gardens project, "Creciendo Juntos" organization, supporting local communities in Guanacaste. The Home Gardens was a pilot project that grew to become one of the region's largest community gardens, providing 15 different fresh vegetables for local families, now also servicing many of the region's restaurants with fresh produce on a regular basis. Rabia Sottil and Prhat will support the organic farmers at the gardens by selecting the produce used for dinner service at Nemare, and will seek inspiration from the Home Gardens for the enhancement of the intimate tropical garden located on the Nemare grounds.
Thursday, September 22, 2022
12:30 pm: Guests can enjoy a complimentary cooking class led by Prhat with Rabia Sottil at Bahia. The featured vegan dish Prhat will make is Golden Beet Risotto topped with toasted hazelnut picada and mesclun greens. Space is limited; contact the Concierge to reserve.
Wellness Season Experiences
In addition to this Wellness Season guest offering, Four Seasons Resort Costa Rica soon looks forward to welcoming two unique visiting practitioners in residence. Dr. Ruth Lopez is a Costa Rican holistic MD, focused on one's physical and mental wellbeing through use of acupuncture and energy healing techniques. She will offer a series of treatments, September 25-30, 2022.  Yaniv Shanti, Happiness Coach, will visit the Resort to provide his unique methods of exploring ways to turn personal situations into growth opportunities, and focus more on mindfulness, meditation and transformational experiences. Shanti will be available at Four Seasons Resort Costa Rica October 16-22 and October 27-31, 2022.
Wellness Season activities are offered through October 31, 2022, available to all Resort guests, exclusive of group bookings.  Over select dates, the Resort's Fifth Night Free Offer is available. Additionally, guests can save up to 25 percent on their stay by booking at least seven days in advance, with the Resort's Advance Purchase Offer.
For reservations, call (506) 2696-0000.
---
---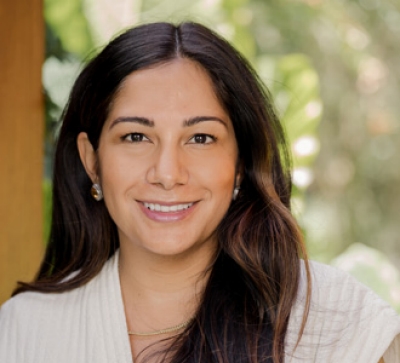 Melissa Quiñones DeShields
Public Relations Director

Peninsula Papagayo ,
Costa Rica