Four Seasons Resort Hualalai Debuts New King's Pond Pool and Kumu Kai Marine Center
Named one of the best Resort pools in the world, King's Pond receives extensive additions and launches new exclusive experiences
January 5, 2021,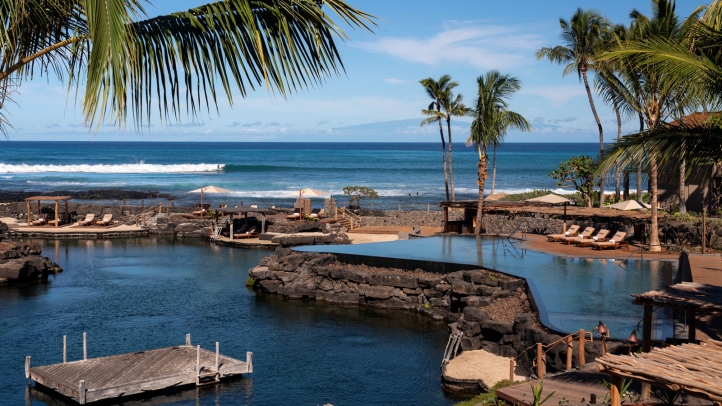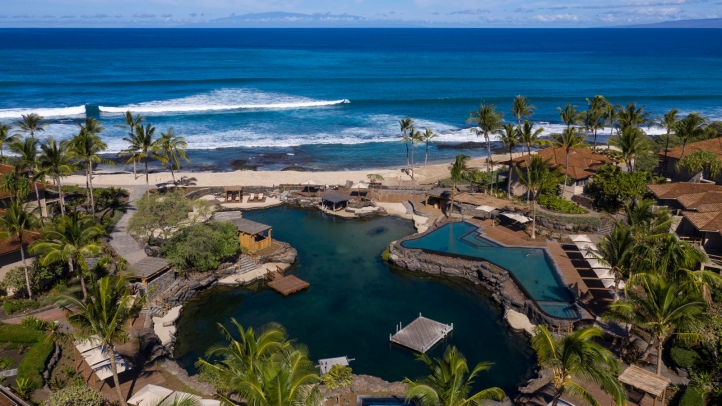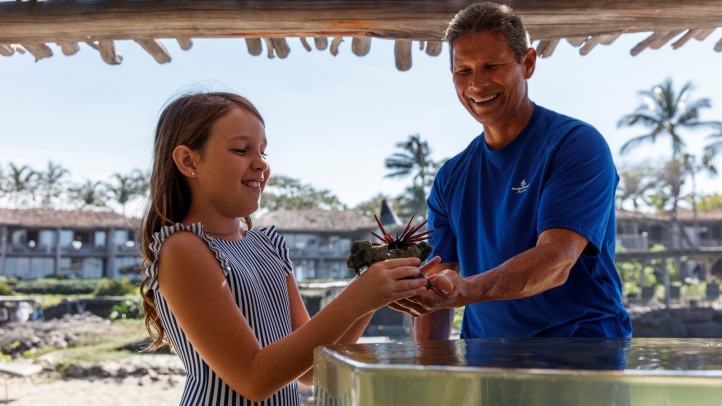 Four Seasons Resort Hualalai, located on the pristine Kona-Kohala coast of the island of Hawai'i, recently announced an on-going multi-million dollar resort-wide renovation. The renovation updates and enhances all guest accommodations and many public spaces, while maintaining the traditional Hawaiian architecture and design. The latest debut in the renovation rollout, which will continue through mid-2021, is a new pool and Kumu Kai Marine Center at the Resort's famed King's Pond. The distinctive 1.8 million gallon (8.2 million litre) swimmable aquarium received a dramatic update with complimentary new experiences led by the Resort's team of on-site marine biologists.
King's Pond was born from the concepts of marine and ocean preservation and education. Carved into lava rock, this semi salt-water pool features a sand bottom and is home to more than 1,000 tropical fish. A team of six on-site marine biologists, led by David Chai who assisted with the creation of a marine reserve off the Resort's coast, maintains the flourishing pond and hosts a plethora of interactive experiences for guests. The new Kumu Kai Marine Center at King's Pond features a touch tank and digital educational displays, allowing Chai and his team to expand the Resort's already robust marine life experiences. Guest experiences at King's Pond include a Private Eagle Ray Feeding, Fish Derby, Tide Pool Tour, Jr. Marine Biologist Experience, Turtles and Tales, and Ocean Life Exploration.
One of the most picturesque locations at Four Seasons Resort Hualalai, King's Pond now boasts a second infinity edge pool with two whirlpools and additional lounge seating perched above the pond. The new pool follows the natural shape of King's Pond, and features art sculptures on the bottom of the pool by local artist Alex Gupton.  Gupton created the sculptures to depict two of the most beloved marine animals at Hualalai-Kainalu, the spotted eagle ray who has lived in King's Pond for more than 20 years, and the honu (sea turtle) found resting along the coast at the Resort. From above, the animals appear to be swimming towards the ocean.
"We designed the new experience at King's Pond to combine marine education, interactive exclusive offerings, and relaxation," states General Manager Charlie Parker. "Our hope is that guests will spend the day discovering the unique features of King's Pond, while also enjoying the unobstructed views and specially crafted menus poolside."
To complement the new amenities at King's Pond, Executive Chef Richard Polhemus created a gourmet poolside menu featuring sustainable and local ingredients. Paying homage to the preservation efforts of King's Pond, Polhemus showcases local fish and produce throughout the menu, which are presented as upscale bento boxes. In Hawai'i the bento box came about from a melting pot of different cultures that helped to define Hawaiian cuisine. Tropical-inspired cocktails such as the Hualalai Tai created with Bacardi Reserva Ocho - 8 year aged rum and a local macadamia nut salt rim, and the Fresh Hawai'i Island Coconut made with locally distilled Kuleana Rum, top off the elevated poolside dining experience.
To make a reservation, book online or call 808 325 8000.
---
---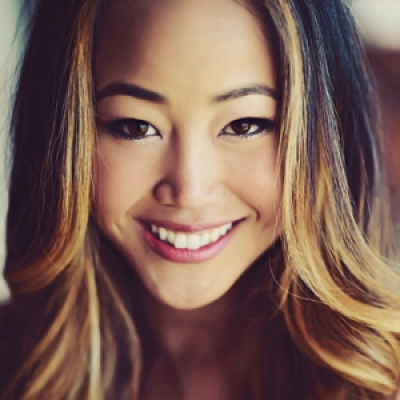 Morgan Suzuki
Regional Director of Public Relations and Communications
72-100 Ka'upulehu Drive
Kailua Kona, 96740
USA