Five Mindful Practices to "Stop, Breathe, Smile" with Four Seasons Resorts Bali This Global Wellness Day
June 3, 2022,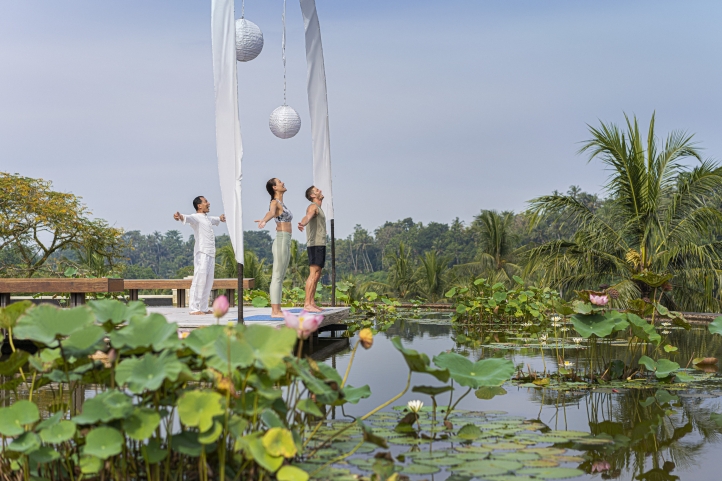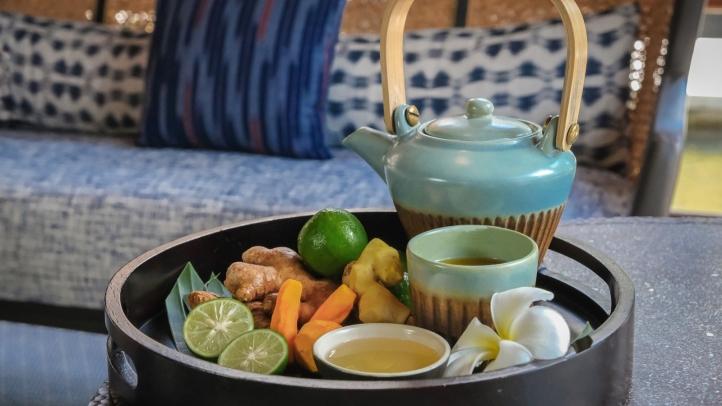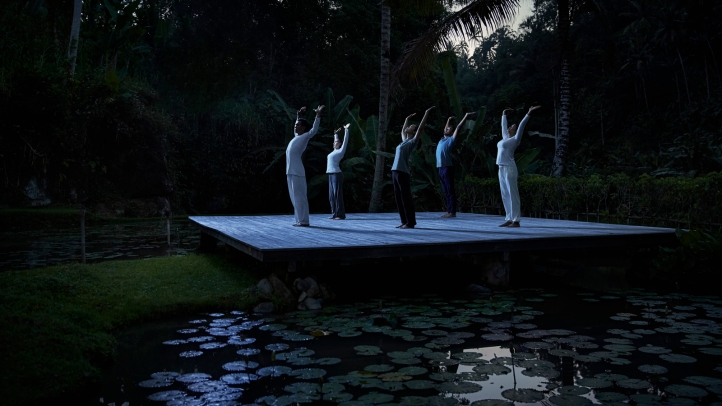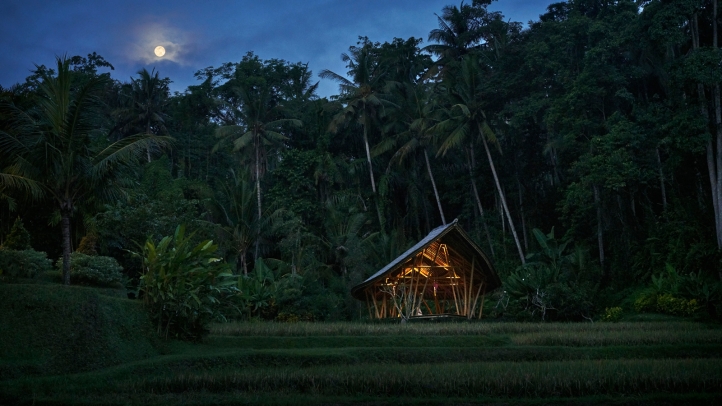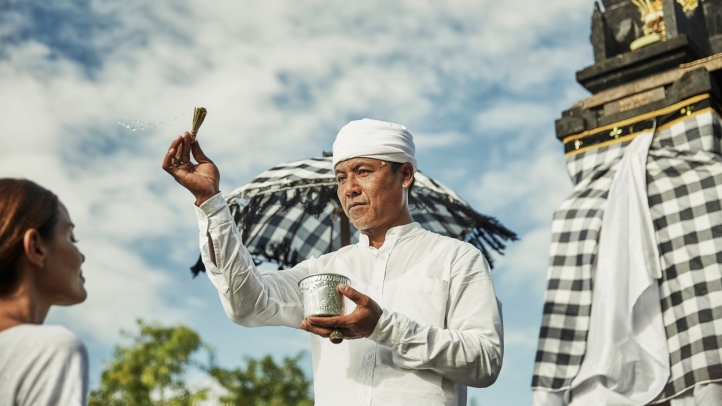 From yoga and massage for breast cancer survivors to moonlight meditation, sound healing and a wellness tonic recipe, the resident practitioners at Four Seasons Resorts Bali are embracing this year's Global Wellness Day with thoughtful activities for guests and the local community.
Complimentary, self care-focused programming is available June 11, 2022 at both Bali Resorts – the ocean-front Jimbaran Bay and riverside Sayan – to support this year's theme #ThinkMagenta, which aims to cultivate a positive mindset by encouraging guests to "Stop. Breathe. Smile."
"Global Wellness Day is one of our favourite days of the year as it is a reminder of what is really important: our overall wellbeing, of which mental health is a key component," says Luisa Anderson, Regional Spa Director at Four Seasons Resorts Bali. "The Balinese practise gratitude every day through offerings and rituals to maintain the balance of energy within one's self and the world around us, and I believe this is a key factor behind their resilience, warmth and wisdom. We are thrilled to be able to connect in person with guests for this year's Global Wellness Day, and create a space for guests to 'Stop. Breathe. Smile.' with us."
Global Wellness Day activities curated by the team at the new Healing Village Spa, at Four Seasons Resort Jimbaran Bay:
Jamu Class: Guests can learn how to make jamu, a local herbal tonic containing turmeric, which is known for its anti-inflammatory and antioxidant properties. The recipe dates back to the 8th century and is popular across the island as a natural immunity booster, and it's quick and easy to make at home. The 45-minute demonstration will be held at Jala Cooking Academy led by the Spa team. 3:00-3:45 pm
Sound Healing Meditation: Guests are invited to stop and take the time to focus on self, while cocooned in an aerial yoga hammock listening to a sound bath. Available for just six people, this 60-minute meditation will take place at the Spa's indoor yoga studio, led by senior therapist Santi Martadi, who will play a set of crystal singing bowls tuned to the heartbeat of Mother Nature (432 hertz). 11:00 am – 12:00 noon
Cancer Care Massage and Yoga: Resident yoga instructor Made Suryani will lead a 60-minute class for breast cancer survivors from the Bali Pink Fighters, a support group of the Pink Ribbon Foundation. The class is available for up to 12 members of the Pink Fighters and will take place on the ocean's edge at the open-air Nirvana Shanti Bale, followed by a 60-minute Cancer Care Massage at the Healing Village Spa's new treatment suites. The Spa's therapists have completed specialist training accredited by the Standards Authority for Touch in Cancer Care, and use bespoke oils to soothe dry or radiation-irritated skin, release scar tissue and provide lymph support. The groundbreaking treatment is available for anyone, at any time during their cancer journey, and is as much about emotional nurturing as physical and mental. Yoga session 8:30-9:30 am
Global Wellness Day activities curated by the Sacred River Spa team at Four Seasons Resort Sayan:
Laughter Yoga: Guests are invited to wake up and smile as resident yoga instructor Putu Purnama leads a number of poses to exercise the laughter muscles. Discover the secret to why Balinese people are always so happy, in this 60-minute class on the Resort's elliptical Lotus Pond, high above the forest canopy.  7:00-8:00 am
Moonlight Meditation: Connect with nature and breath with this beautiful meditation under the moon and stars, perched on the banks of the Ayung River at the open-air Dharma Shanti River Terrace. A former Buddhist nun, resident Wellness Mentor Ibu Fera will focus on gratitude, mindfulness and resilience, and prepare guests for a deeply restorative sleep when they return to their villas.  7:00-8:00 am
---
--- Adrian Pardede
Assistant Director of Public Relations and Communications

Jimbaran, 80361
Indonesia