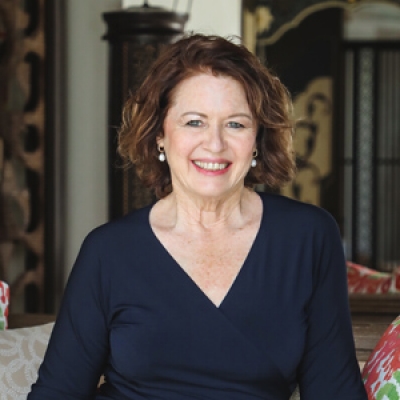 Luisa Anderson
Regional Director of Spa, Bali, Maldives, Thailand and Vietnam
"I like to remind my teams regularly that we are in this industry to help people reconnect with peace and to bring them back to a place of harmony. It's essential that we keep that focus – I feel very strongly about my responsibility to make that happen."
Four Seasons Tenure
Since 2001
First Four Seasons Assignment: Spa Manager, The Island Spa, Four Seasons Resort Maldives at Kuda Huraa
Employment History
ila-spa, United Kingdom;  Four Seasons Resort Maldives at Landaa Giraavaru; Four Seasons Resort Langkawi, Malaysia; Four Seasons Resort Chiang Mai; Ananda in the Himalayas; Four Seasons Resort Maldives at Kuda Huraa; Royal Pines Resort Gold Coast; Spa of Peace and Plenty, Dunk Island Resort, Australia; Pan Pacific Sutera Hotel Kota Kinabalu, Malaysia; Hyatt Regency Coolum Spa, Australia; Clear Mountain Health Lodge Brisbane, Australia; private practice, Noosa, specializing in Reiki, Massage and KaHuna/Lomi Lomi; registered nurse/midwife, Australia
Birthplace
Townsville, Northern Queensland, Australia
Education
Numerous international courses and specialist training, including Crystal Sound Healing, Diploma of Swedish Massage, Certificate of Lymphatic Drainage Massage, Level 5/Teacher Level Lomi Lomi/Ka Huna Massage, Reiki Master/Teacher, Certificate in Ayurvedic Treatments and Panchakarma, Lithos Therapy Practitioner Licence (Hot Stone Therapy), Certificate of Breath Therapy, Advanced Certificate in Body/Mind Analysis, and Chi Nei Tsang Certificate Level 1; postgraduate nursing qualifications in Paediatrics, Child Health and Midwifery; Nutrition Certificate at Cornell University
Languages Spoken
Luisa Anderson – the first Four Seasons Regional Director of Spa – has been a social worker; a nurse specialising in child health, paediatric cancer care and midwifery; spa therapist; and a much sought-after spa consultant. Prior to Four Seasons, she was director of international spa development for ila-spa, one of the world's leading natural and ethical wellness brands. And somewhere along the way, she found time to hold senior roles in some of the world's most iconic spas.
"It seems a lot, listed like that," replies the gentle Australian. "But it was a gradual journey where one step naturally led to the next. My role now feels exactly the same – especially coming at a time when personal wellness is more essential than ever."
Luisa oversees eight spas across Bali, Maldives, Thailand and Vietnam, all part of Four Seasons Resorts of Asia collection. Having opened three (literally tilling the soil and building the garden in the case of Landaa Giraavaru), she relishes the opportunity to carry all eight forward into their next phase of development, at a time when the world is more focused on the importance of holistic wellness than ever before. Most recently, she led the relaunch of The Healing Village Spa at Jimbaran Bay, Bali following a complete redesign and rebuild. The new spa features 10 all-suite spa rooms delivering revolutionary treatments drawing on colour, light, crystal and sound therapy, alongside age-old Balinese rituals, and the Longevity Garden as a private space for DIY couple's treatments. She is also creating the spa concepts for new Four Seasons properties set to open in the future.
"My role is testament to Four Seasons commitment to wellbeing, while recognising the importance of keeping coordination hands on and on the ground," Luisa explains. "We have exceptional spas in Four Seasons Resorts of Asia collection, and as a region, our Asia-Pacific offerings reflect the breadth and depth of our resident practitioners. I intend to ensure that each one is infused with life, love and a truly guest-focused approach, while using the successes of each to strengthen the group as a whole."
Widely loved and highly respected throughout the spa world, Luisa is championed for the deep care she feels towards individuals and their development. Fascinated by the interplay between mind, body and intuitive wisdom, she firmly believes that "the currency of wellness is connection."  As such, her main focus lies in developing the congruent relationships within each spa team – within themselves as individuals, between one another, and between themselves and the guest.
"Although SPA is an acronym for sanus per aquam – health through water – to me, it has always stood for 'silent, pure awareness,'" she concludes.  "As spa professionals, once we have reconnected with that place of peace within ourselves, it is our role to facilitate that awareness and deep, authentic connection in others. It's a privileged position to be in and one that I feel wholeheartedly committed to."