Endless Summer: Four Seasons Hotel Tokyo at Otemachi Unveils Curated Experiences to Elevate the Season
Spend the perfect summer day at this luxurious oasis, soaring high above the bustling streets of Tokyo
July 16, 2021,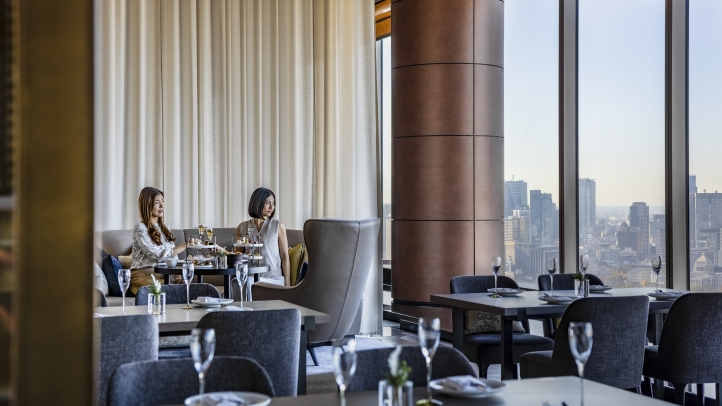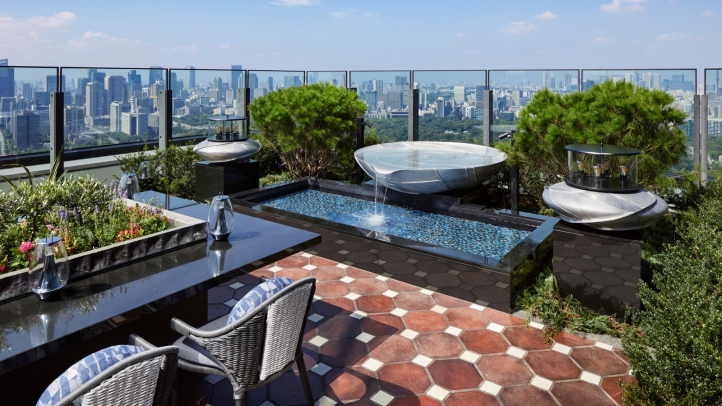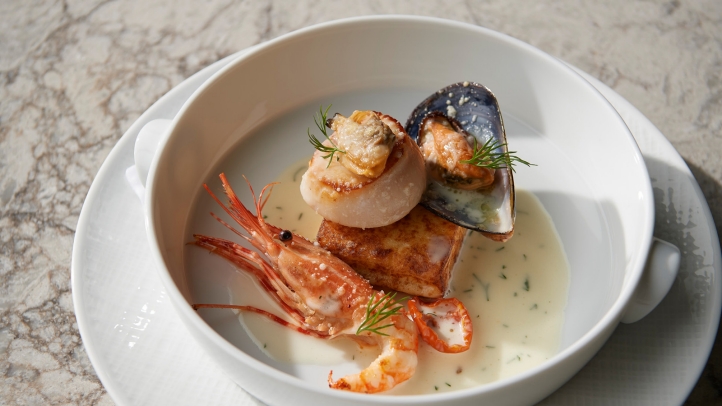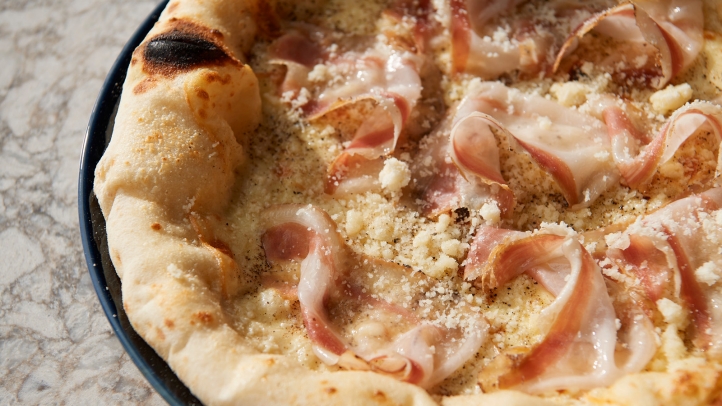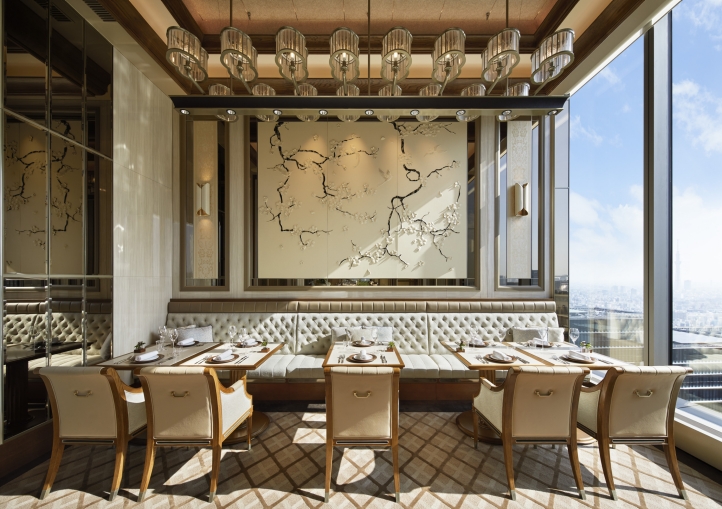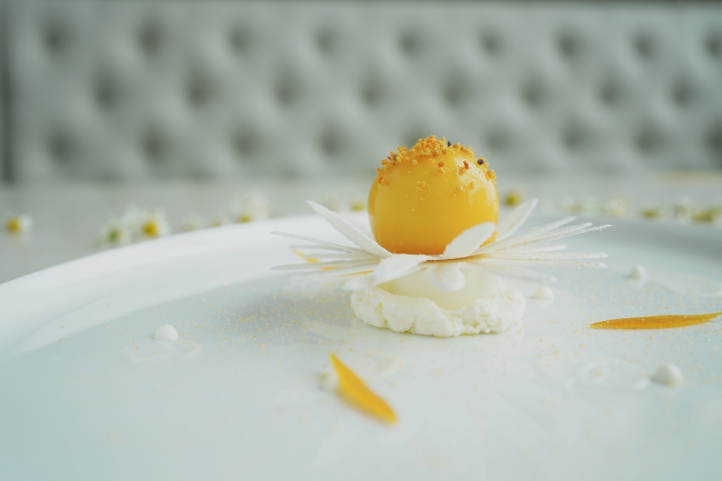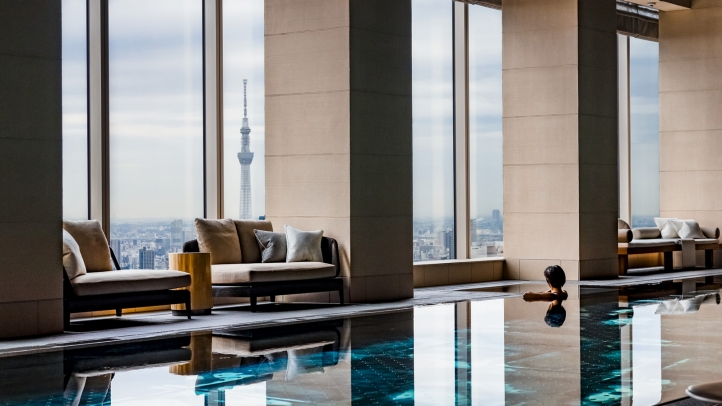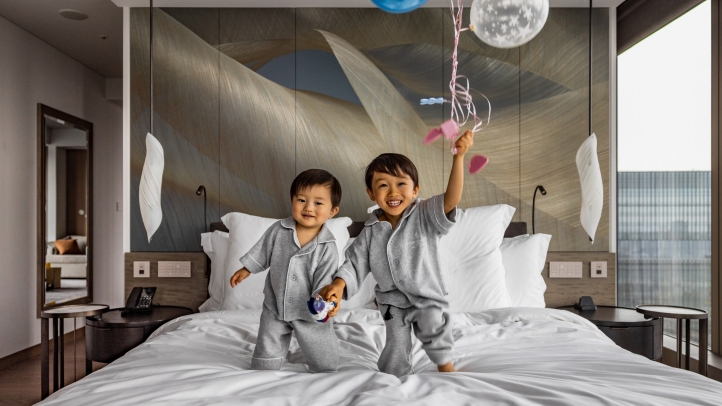 As the mercury soars, stay cool above the clouds at Four Seasons Hotel Tokyo at Otemachi. Designed to beat the heat, the Hotel's summer edit offers a new array of delights. Sample refreshing treats crafted with seasonal ingredients, revitalise at the soothing SPA, or enjoy a fun-filled family getaway. Summertime pleasures at this sky-high sanctuary are framed by vibrant views, from bright blue skies that extend forever to the lush greenery of the Imperial Palace Gardens next door.
THE LOUNGE
Discover dreamy desserts made with the finest summer fruits, served against splendid views of Tokyo city.
Shine Muscat Afternoon Tea
Savour Executive Pastry Chef Yusuke Aoki's latest Afternoon Tea with Shine Muscat as the star of the show. Prized for its crisp bite and juicy sweetness, this extravagant Japanese grape is the ultimate summer luxury. Feast on seasonal favourites such as peach and mango, and early autumn flavours such as cassis and pear. The elegant savouries also features jewel-like sweets and jellies, topped with fresh fruits.
Last but not least, there are the brews – an indispensable element of any afternoon tea. Sample a selection of teas, carefully selected from all over Japan by the Hotel's tea specialists. The seasonal special is the original Roasted Ginger blend, made with the highest-quality roasted green tea combined with fragrant ginger and apples.
Period: August 1 (Sunday) to September 30 (Thursday), 2021
Timings: Three seatings – 11:00 am to 12:30 pm / 1:00-3:00 pm / 3:30 to 5:30 pm (last order of drinks is 30 minutes before the end time)
Price: Weekday  JPY 6,300 (11:00 am seating), JPY 6,800 (1:00 and 3:30 pm seatings); Weekend JPY 7,084 (11:00 am seating), JPY 8,855 (1:00 and 3:30 pm seatings)
Sweet Summer Parfaits
Indulge in two sensational parfaits, blooming with luxurious summer fruits:
Peach Lychee Parfait. Bite into pure refreshment with this midsummer parfait. Along with fresh peach and lychee, it is composed of peach compote soaked in white wine, yogurt sorbet with peach and rosemary, and champagne jelly. Among these smooth textures awaits the crispness of pistachio streusel. Served in a glass, this dessert is decorated with white shanti cream using a fine technique called opalinutuil. Topped with pure velvety cream and vivid pink-and-yellow flowers - an edible artwork, sure to have guests reaching for their cameras.
Period: July 1 (Thursday) to August 31 (Tuesday), 2021
Price: JPY 3,163
Shine Muscat Parfait. Later in the season, taste the signature parfait made with shine muscat and Nagano purple – famed grape cultivars that are loved for their incredible fragrance and sparkling sweetness. This delectable creation by Chef Aoki weaves together an abundance of premium grapes with vanilla cream, sauternes jelly and mascarpone.
Period: August 1, 2021 (Sunday) to September 30 (Thursday), 2021
Price: JPY 3,163
Fig and Chocolate Tart To Go
Take home a delightful treat with this limited-edition fig and dark chocolate tart. Made with fine figs soaked in Valrhona dark chocolate cream and red wine, this dessert boasts an intense flavour profile and rich fragrance – sure to delight aficionados.
Period: August 1 (Sunday) to August 31 (Tuesday), 2021
Price: JPY 3,672 (12 cm) / JPY 4,752 (15 cm)
Reservations must be made at least 3 days in advance.
Takeaway Cakes and Gifts
Share the luxurious flavours of Four Seasons with loved ones in the form of souvenirs and gifts. Head to the Hotel website to browse and purchase cakes, cookies and chocolate boxes for birthdays and other special celebrations.
est
Explore of the seasons best ingredients with each course representing the unique individuality of the land and sea.
Bountiful Summer Flavours
Led by Chef Guillaume Bracaval, est's summer menu is an expression of the season's best ingredients with each course representing the unique individuality of the land and sea.
Smoked horse mackerel, crisp fennel and cucumber, luxurious peaches feast on a repertoire of cooling, refreshing ingredients. The main course features chicken from Nagasaki Tsushima, tracked down by Chef Guillaume himself for its taste, succulence and aroma. "It reminds me of the local chicken I had back home in France," he explains. The dish is further elevated by precise roasting and cooking methods, along with the use of flavourful accents such as brown rice, genmai tea and miso.
Lunch 2 dishes course JPY 7,500 / 3 dishes course JPY 10,000
Lunch Chef's Omakase Course Emotion JPY 16,500 (7 courses)
Dinner Chef Omakase Course Saison JPY 20,000 (7 courses) / Terroir JPY 25,000 (8 courses)
An Encore for est
Encore, encore! The acclaimed opening menu of est makes a long-awaited return this summer. Experience an exceptional blend of Japan's natural bounty with French gourmet traditions. The carefully-crafted main course spells pure indulgence for the discerning palate. Raised in the wilderness of Wakayama, the kumano beef fillet is wrapped in fresh lettuce from an organic farm in Nagano, available only during summer months. Conclude the meal with chamomile, a striking summer dessert by Pastry Chef Michele Abbatemarco. This artistic creation comes in vibrant summer hues of mango and lemon, combined with oh-so-Japanese touches such as buckwheat cream.
Pair It With Tea Mocktails
The est team is delighted to host a collaboration between Michelin-starred Chef Guillaume Bracaval and Bartender Yukiko Watanabe. The winner of numerous cocktail competitions, Watanabe brings with her a deep knowledge of Japanese teas and innovative mixology. This limited-edition pairing menu features original mocktails made with delicate Japanese teas, carefully selected from around the country.
Period: August 1 (Sunday) to August 22 (Sunday), 2021
Price: Emotion JPY 6,000 /Saison JPY 7,000 / Terroir JPY 8,000
PIGNETO
Why not take taste-buds to Italy this summer?
Travel by Tastebuds: Italia
Take a trip to Italy in the heart of Tokyo.  PIGNETO's monthly regionally-inspired menu encapsulates the delicious cuisines of Italian states. Relish the joy of discovering new dishes with Chef Yoshihiro Kigawa, who spent years of honing his craft in local trattorias and Michelin-starred ristorantes. August's six-course menu draws inspiration from the historic region of Lazio, including the city of Rome, which still retains elements of its ancient culinary heritage. Explore traditional local favourites such as seafood gnocchi and saltimbocca (veal topped with prosciutto and sage).
Period: August 1 (Sunday) to August 31 (Tuesday), 2021
Price: JPY 13,000 (6 courses)
THE SPA
Renew mind, body and spirit at THE SPA, a calming sanctuary in the heart of Tokyo. Available this summer are two special treatments, designed to restore balance during the hot summer months.
A Soothing Head and Foot Release
Allow daily life and work stress melt away with this season's smoothing Head and Foot Release. Start with a head massage which relaxes the scalp and optimizes blood circulation, and end with a hot stones massage combined with kuromoji mentha for the neck, décolletage and lower legs.
Kuromoji, a traditional herb that grows in the mountains of Japan, yields a refreshing, sweet-scented oil evoking the feeling of being in a forest, which has a soothing effect to help improve the quality of sleep. The hot stones are made of basalt, which absorbs accumulated negative energy and brings in the healing energy of the earth, creating a state of physical and mental wellbeing.
Inclusions: Head massage, hot stone oil massage of neck, décolletage, lower legs
Price: JPY 26,565 (45 minutes)
Rebalance: Konatsu and Jasmine Oil Treatment
Indulge in a full-body customised treatment, tailored to suit each guest's physical constitution, preference and mood. Created exclusively for this massage, the konatsu and jasmine oil is a fragrant and uplifting blend that brings about peace of mind.
Begin with a comforting foot ritual to enhance the effectiveness of subsequent treatments. A head-to-toe stretch helps relieve tension, followed by a massage of the head, neck and back, designed to ease stiffness throughout the body. Targeted strokes revitalise the flow of lymph, returning the body to its natural rhythm. This treatment has a wonderfully rebalancing effect – perfect to ease summertime imbalances, caused by the contrast between soaring temperatures outside and constant air-conditioning indoors.
Inclusions: Foot ritual, full-body oil massage
Period: August 1 (Sunday) to September 30 (Thursday), 2021
Price: JPY 53,130 (120 minutes)
Family Escape – A Summer Staying For Your Family
Make ever special moment count. Reconnect and create new memories with 15 percent off the Room Rate with special kids' amenities, and daily breakfast, and additional dining and spa perk.  The highlight of this family-friendly offer is Kids in the City, a summer wonderland for children. Filled with engaging toys and activities, here is the coolest hub in town for kids ages 4-12. From unique games like Secret Base and Kids' Tent, to well-loved pursuits like Lego, drawing and colouring, there are plenty of options for young guests to learn, play and have tons of fun.
Kids in the City is supervised by qualified attendants, which means parents can relax and enjoy some well-deserved time on their own. This limited-time offer includes 15 percent savings on spa treatments and on-site dining.  Details here.
Period: August 7 (Saturday) to August 23 (Monday), 2021
Timings: 9:00 am to 6:00 pm (closed from 1:00 to 2:00 pm)
Age-group: 4 to 12 years
Maximum usage time is 90 minutes

Due to limited slots, advance reservations are required
Return Guest Benefits
Four Seasons Hotel Tokyo at Otemachi offers attractive welcome-back benefits to express its thanks for the continued patronage of guests. Those who stay at the Hotel through December 29, 2021 receive exclusive perks upon their next stay, including dining experiences, spa treatments and complimentary nights. Complete details are available on the website.
My Japan with Four Seasons
Enjoy generous welcome-back benefits by Four Seasons Japan, valid across both Hotels in Tokyo and one Hotel in Kyoto. Until December 29, 2021, returning guests receive exclusive perks such as welcome cocktails, room upgrades, and savings on dining and spa treatments.   
Four Seasons Hotel Tokyo at Otemachi continues to operate with enhanced health and safety protocols through the Lead With Care program. Grounded in healthcare expertise, the program focuses on providing care, confidence and comfort to all Four Seasons guests and employees within the new COVID-19 environment.
Unless otherwise specified, the prices include consumption tax and service charge.
For dining reservations: 03 (6810) 0655
For spa bookings: 03 (6810) 0660
For accommodation queries: call 03 (6810) 0630
For any other information: 03 (6810) 0600
The Hotel can also be contacted via the Four Seasons Chat App.
---
---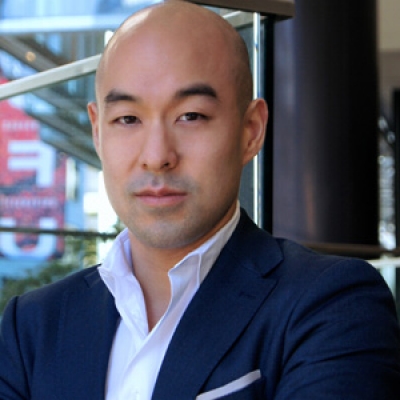 Shingo Kido
Director of Public Relations and Communications
1-2-1 Otemachi
Chiyoda-ku, Tokyo, 105-0021
Japan