Four Seasons Hotel George V, Paris Launches New Signature Breakfast at Le Cinq, with Exquisite Dishes Crafted by Guillaume Cabrol and Michael Bartocetti Promising a Memorable Gastronomic Experience
Served in Le Cinq's magnificent dining room, the restaurant's Signature Breakfast is an indulgent way to start the day
February 9, 2023,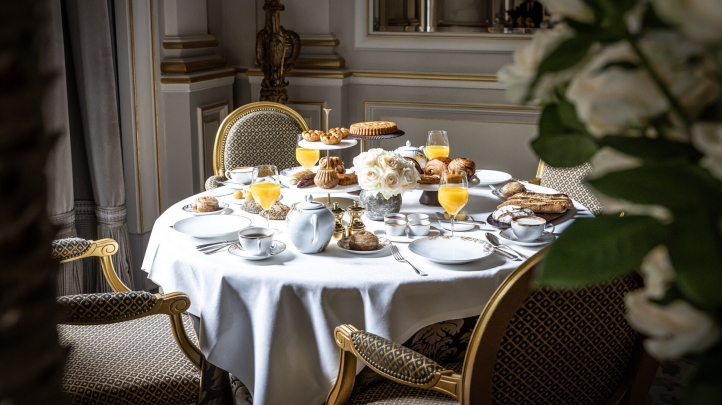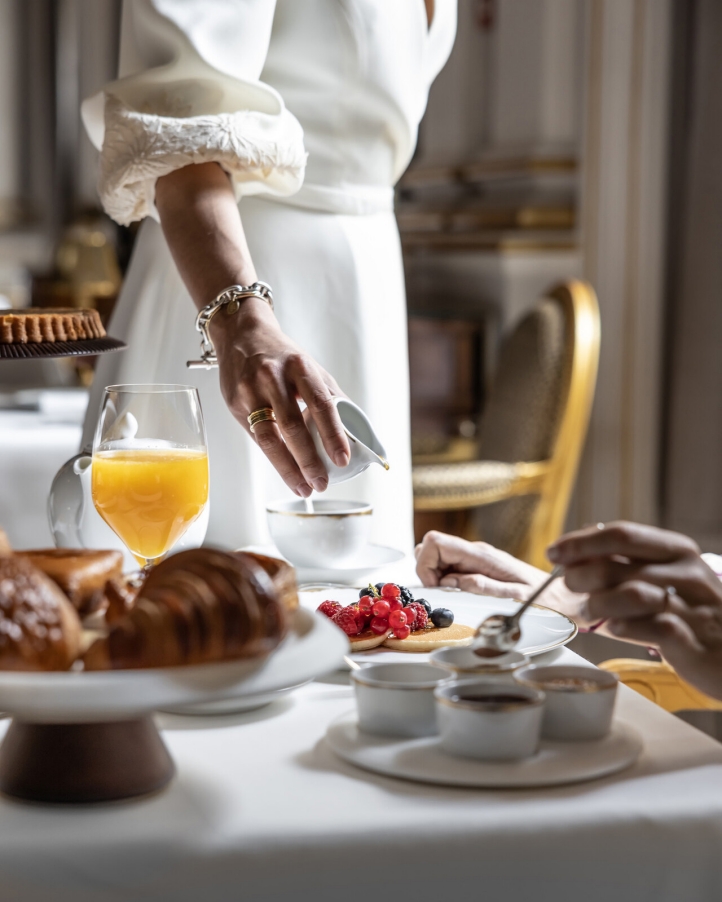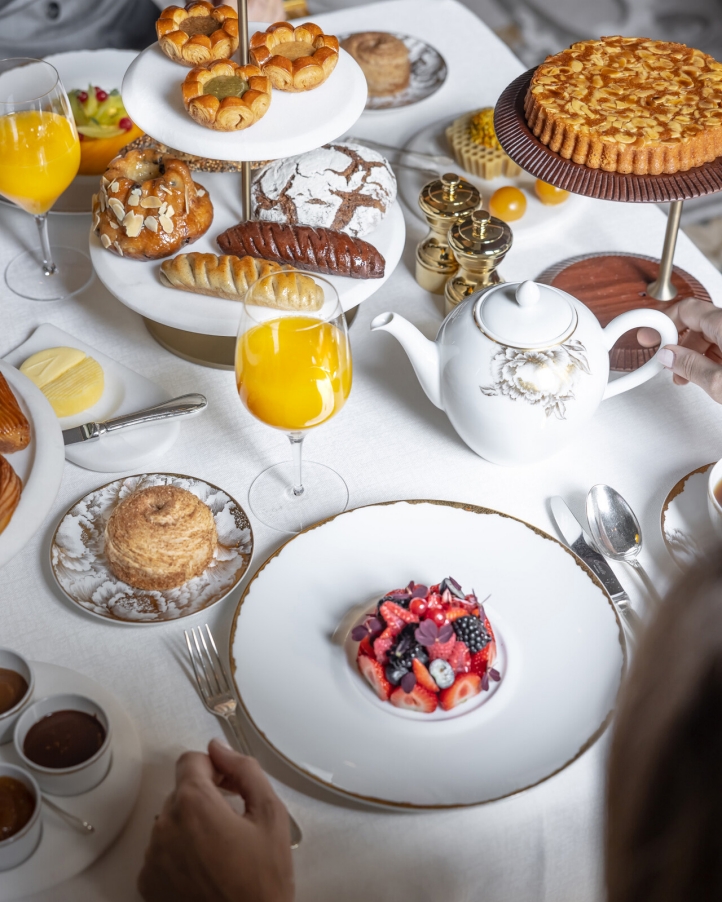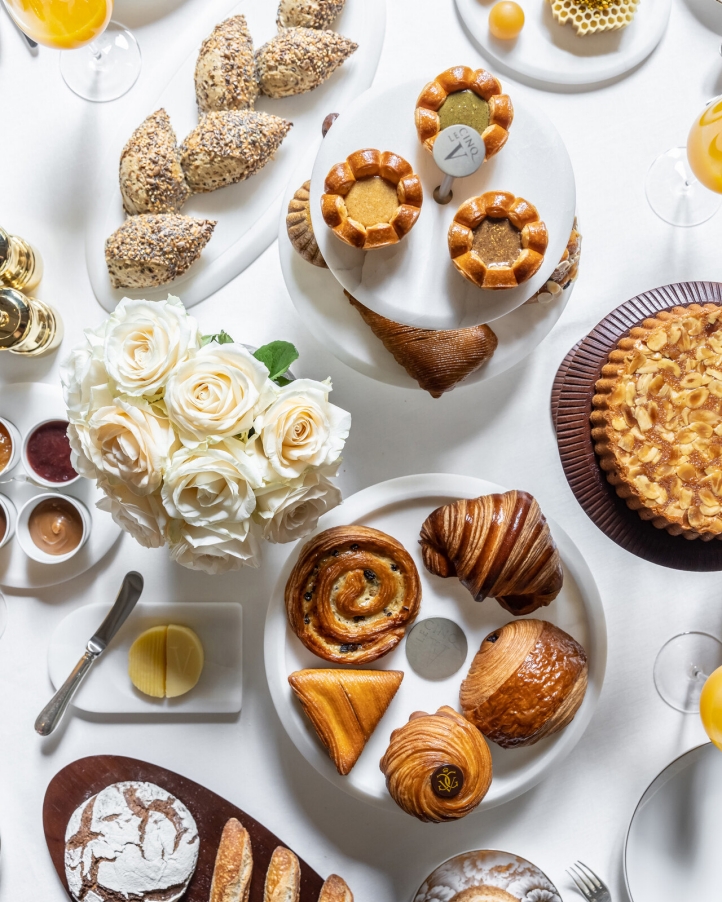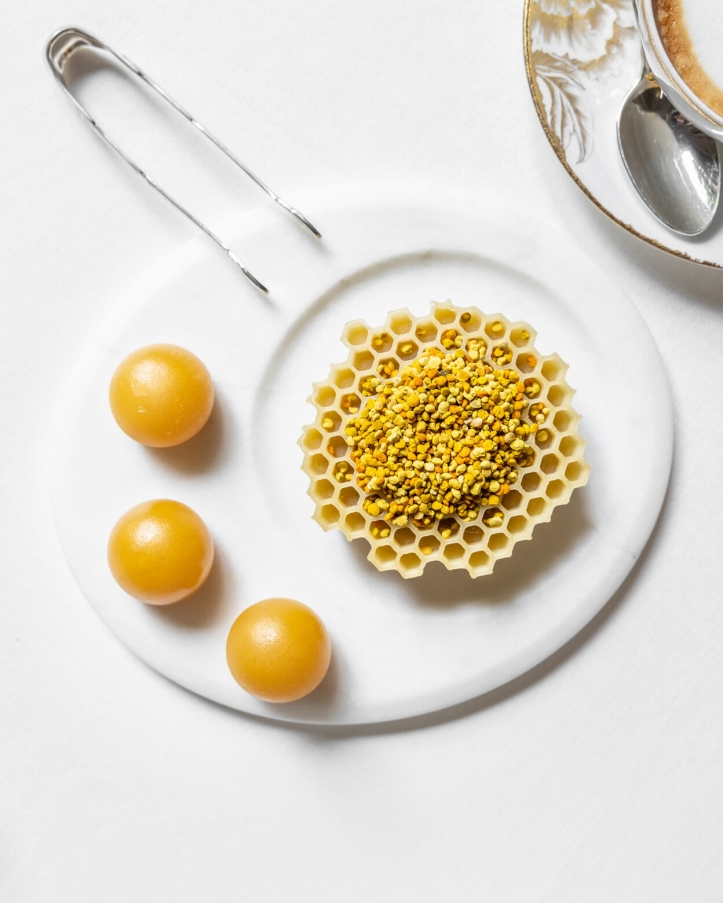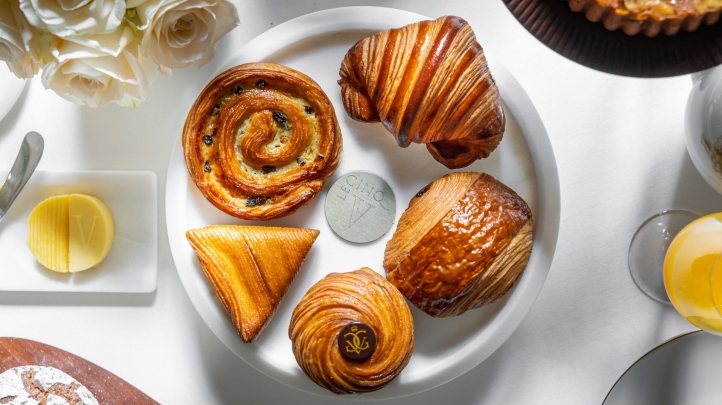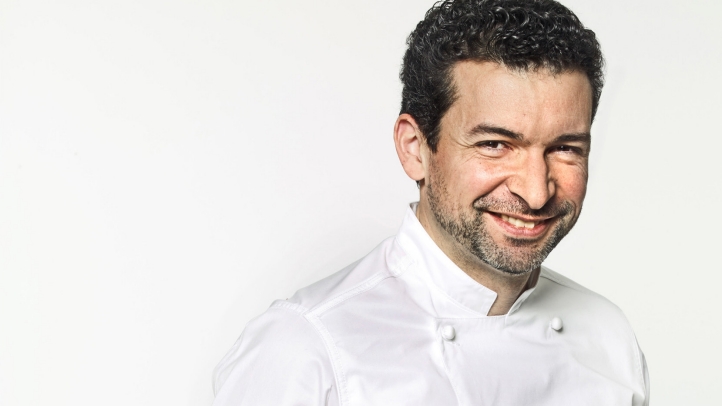 Four Seasons Hotel George V, Paris launches an exciting new Signature breakfast at Le Cinq, with sweet and savoury delights crafted by Head Baker Guillaume Cabrol and Executive Pastry Chef Michael Bartocetti. Featuring Parisian delights along with specialities from several French regions, the Signature Breakfast is served in Le Cinq's sumptuous dining room. Bathed in natural light, the iconic dining area is furnished in a classical Anglo-French style, with exquisite furnishings including Louis XVI medallion chairs adorned with goldleaf. In this sumptuous setting, guests feel a world away from the morning hubbub of central Paris, with a professional team providing attentive, enthusiastic service. The new breakfast offering is perfect for any occasion, whether a morning business meeting or to enjoy a convivial first meal of the day with friends or family.
Breakfast begins with a sweet delight to share that is placed at the centre of the table. Light and airy, the chef's creation has subtle sweet flavours that tantalise the taste buds. A selection of homemade breads and pastries follow, with a bakery basket including croissants with flaky, golden pastry and shimmering pains au chocolat along with traditional French baguettes, whole wheat bran bread and corn flour bread. Alongside Viennese pastries and classic breads are signature creations including perfectly plump apple turnovers and the chef's unmissable cruffins that come in a variety of seasonal flavours: decadent dulce de leche; melting chocolate with mischievous notes of cocoa; and aromatic Menton lemon.
To create these culinary works of art, the chefs have carefully selected artisan producers who share the same values and high standards. Chocolate is sourced from the Nicolas Berger factory; flour is produced at mills in the Ile-de-France region; honey is local; dairy products are from a small farm in Normandy; and the marble and walnut tableware was specially designed and created for the Signature Breakfast. The chefs have chosen to focus on sustainability, short-circuiting traditional long food supply chains in favour of working with small, local producers.
To follow are the George V's Signature Eggs, imaginatively reinterpreted by the teams of Michelin-starred Chef Alan Taudon. The chef has chosen to combine a simple, humble ingredient – the egg – with prized, rare produce, using cooking techniques and plays on texture and temperature to bring out true flavours. The chef's Soft Boiled Egg Mousseline with Caviar, Eggs Royale and Blue Lobster Omelette are all the perfect choices for guests who love strong, salty flavours, while those who prefer rich, comforting tastes will adore the Egg Cocotte with Foie Gras and Black Truffle.
Elegant and refined, Le Cinq's Signature Breakfast is the perfect Parisian way to start the day in the heart of the capital.
Available every day from 7:00 to 11:00 am, Le Cinq's Signature Breakfast is at a price of EUR 76 per person (beverage included).
---
---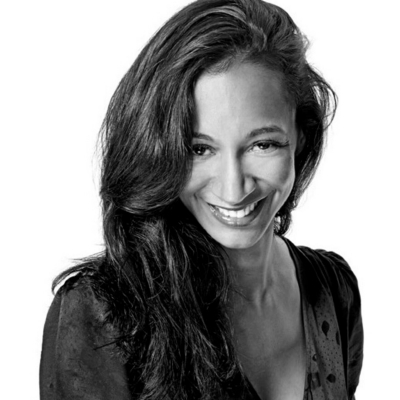 Samuelle Dorol
Director of Public Relations and Communications
31, avenue George V
Paris, 75008
France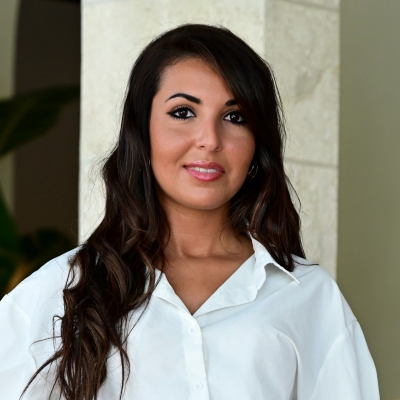 Sophia Sabbani
Digital Content Specialist
31, avenue George V
Paris, 75008
France