Four Seasons Resort Punta Mita Introduces KidsWell, A New Mindful Program That Supports Kids' Wellbeing
Award-winning Resort expands legendary Kids For All Seasons program with activities including bubble blowing breathwork, gratitude journaling, and rainbow relaxation watercolour classes
May 25, 2022,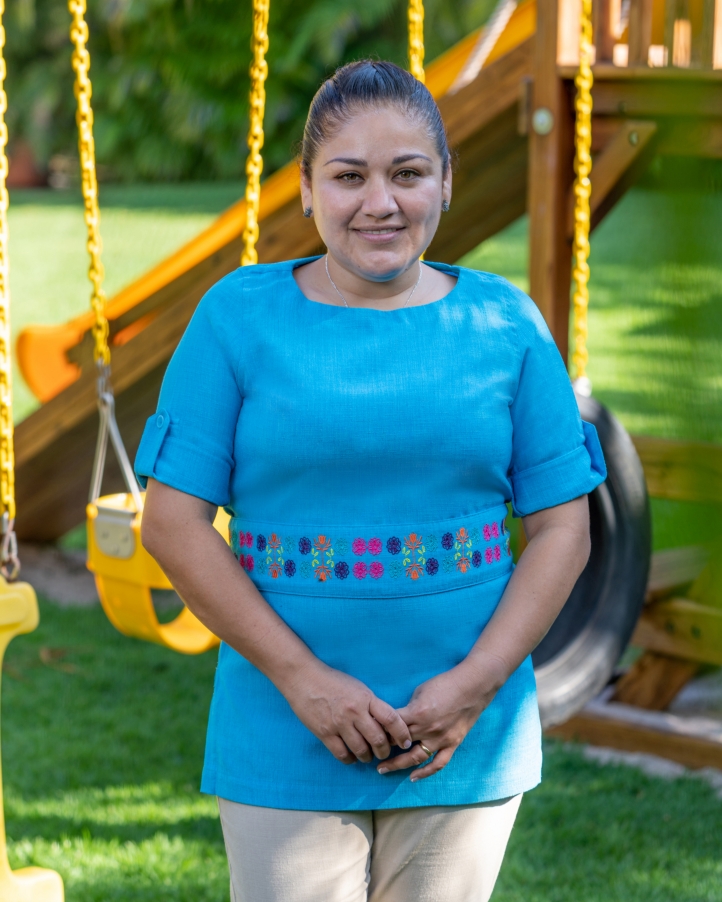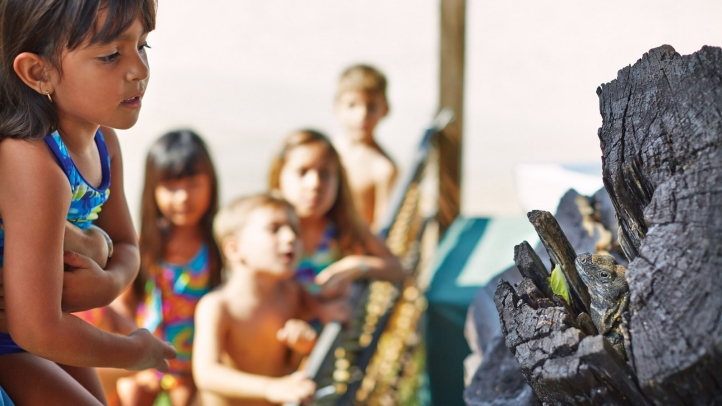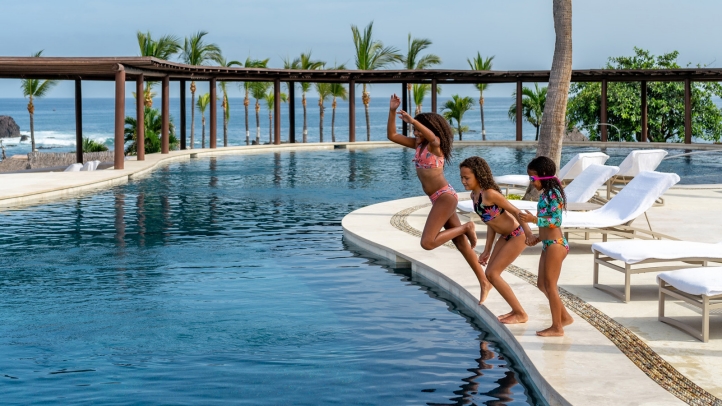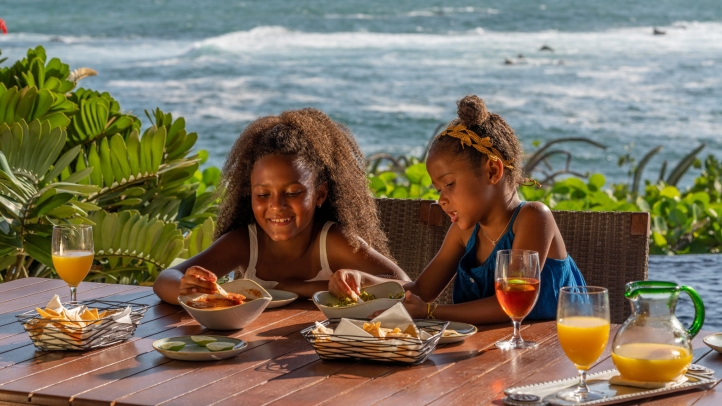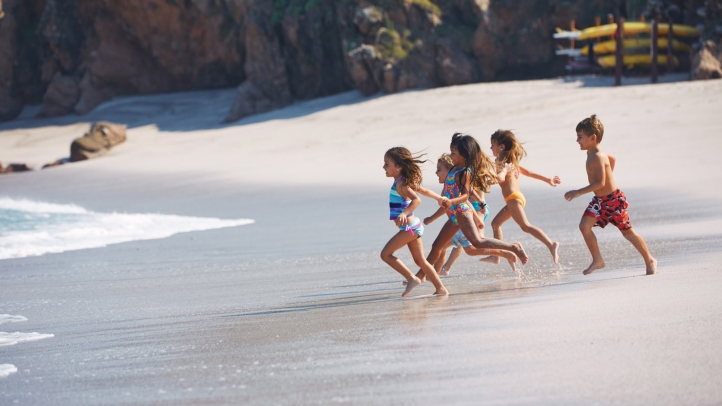 Four Seasons Resort Punta Mita, a five-star oceanfront resort on Mexico's Pacific coast, announces a new KidsWell program to help kids practice mindfulness while vacationing, just in time for summer travel. As an expansion of the Resort's popular Kids For All Seasons programming, Four Seasons Resort Punta Mita will support mindfulness with a new series of wellbeing-focused activities that foster connections with nature, promote focus and self-awareness, and encourage better sleep, all in the backdrop of Riviera Nayarit's breath-taking natural setting.
KidsWell offers kids daily practices to relax the body and mind and reduce stress, such as bubble blowing breathwork, gratitude journaling, guided meditation, and rainbow relaxation watercolour classes. Activities are complimentary for kids ages 5-12 and are held daily between 9:00 am and 4:45 pm with select experiences available for an additional cost. The program is offered under the guidance of Kids For All Seasons Manager Erika Ibarra Zepeda, who has a background in psychology and children's studies and more than 15 years of experience working with kids.
"KidsWell supports positive mindsets and equips kids with a variety of practices to engage with the world around them," says John O'Sullivan, Regional Vice President and General Manager, Four Seasons Resort Punta Mita. "After two years of ongoing stress and uncertainty for kids, we are proud to offer a new selection of activities that kids will benefit from long after their vacation with us comes to a close."
KidsWell at Four Seasons Resort Punta Mita includes:
Mindful Gratitude – Kids share what they are grateful for and practice journaling to internalize feelings of gratitude they can refer back to later.
Sensory Box – Kids experience the different sensations and textures of objects found in the destination of Riviera Nayarit such as seashells, feathers, and native leaves.
Finding Positive Energy – Designed to help kids source positivity within themselves in times of doubt, this memorable activity also supports collaboration and teamwork.
Rainbow Relaxation – A watercolour class that encourages kids to practice self-expression and focus during a soothing ritual.
Bubble Blowing Breathwork – A fun breathwork activity with bubble-blowing wands in the shape of spirit animals​ helps kids develop healthy stress-management techniques.
Connect with Local Wildlife – This discovery session teaches appreciation of local animals, including the sea turtle and blue-footed booby.
Nature Walks​ – Kids learn to connect their senses with nature's sights, sounds, and textures.
Healthy Cooking Classes​ – This session teaches kids about mindful eating by preparing healthy snacks such as fresh guacamole.
Meditation Pods – Pods of bean bag chairs become mindfulness incubators at this guided meditation for kids.
DIY Bubble Bath Kits – Kids make their own custom bath bombs and bath art to relax in-room at the end of the day.
Xocolatl Workshop – Kids create custom Mexican chocolate bars using local ingredients.
Four Seasons Resort Punta Mita is one of the top-rated family resorts in North America with an evolving collection of amenities and programs designed to simplify vacationing planning and help create new memories. Kids six and under eat free, and specialty menus are available at each one of the Resort's restaurants for kids ages 7-12. Additional experiences available as part of the Resort's Kids For All Seasons program include an introduction to Riviera Nayarit's vibrant Huichol community through making spiritual symbols known as Ojos de Dios (God's Eyes), a private piñata party that includes learning a traditional piñata song ("Dale, Dale, Dale"), and decorating a ceramic Catrina doll while learning about the origin of the Mexican figure.
New Renovated Beach Homes
A collection of newly renovated Beach Homes are now available for families to enjoy a private stay with all of the Resort's coveted amenities and services. The three-, four- and five- bedroom hacienda-style accommodations offer unparalleled privacy, personalized service, and spacious layouts. Features include private pools, patios and grilling areas, as well as daily access to a personal host who is dedicated to taking care of every detail throughout guests' stays, from groceries upon arrival to special in-villa activities.
Guests can take advantage of the Advance Purchase offer and enjoy 25 percent off stays in their Beach Home in paradise.
For reservations call +52 (329) 291 6000, or book online.
---
---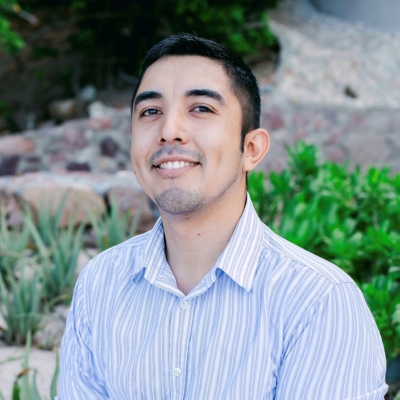 Salvador Macías
Public Relations and Marketing Communications Coordinator

Punta Mita, Bahía de Banderas, 63734
Mexico The Point PR
9800 Wilshire Boulevard
Beverly Hills, 90212
USA