Four Seasons Hotel Sydney Elevates Guest Experience Following Multi-Million Dollar Room Renovation
June 23, 2021,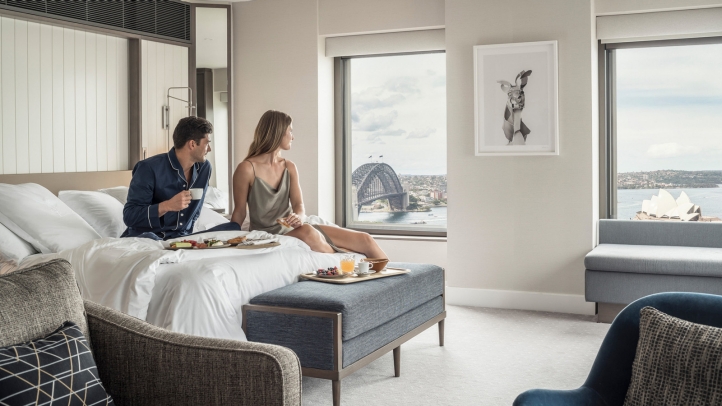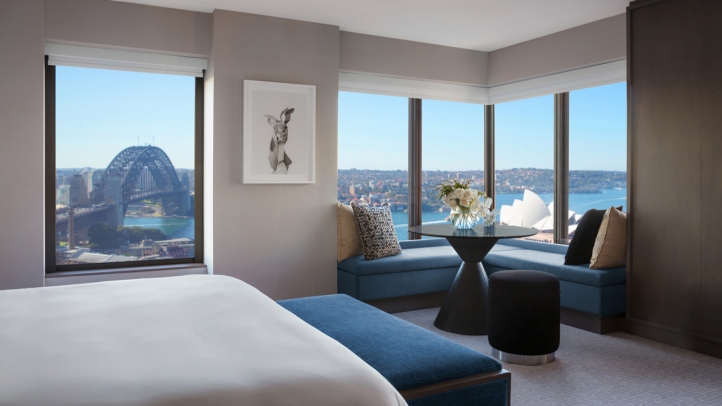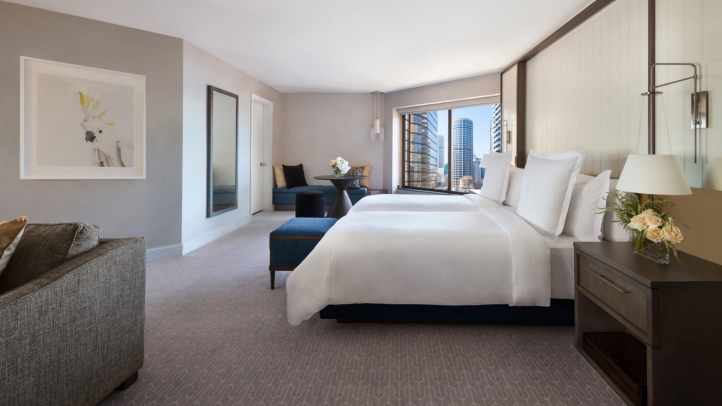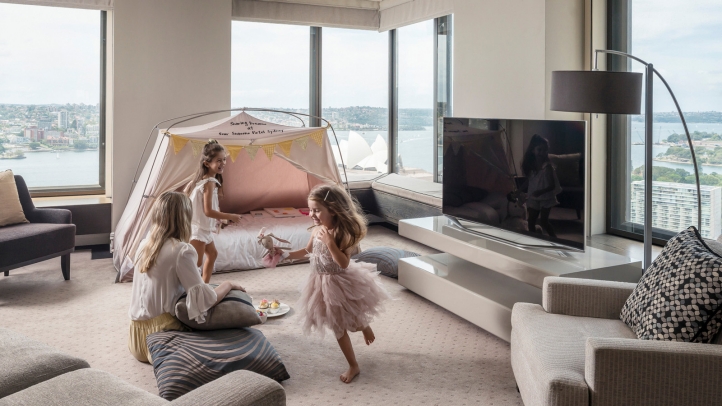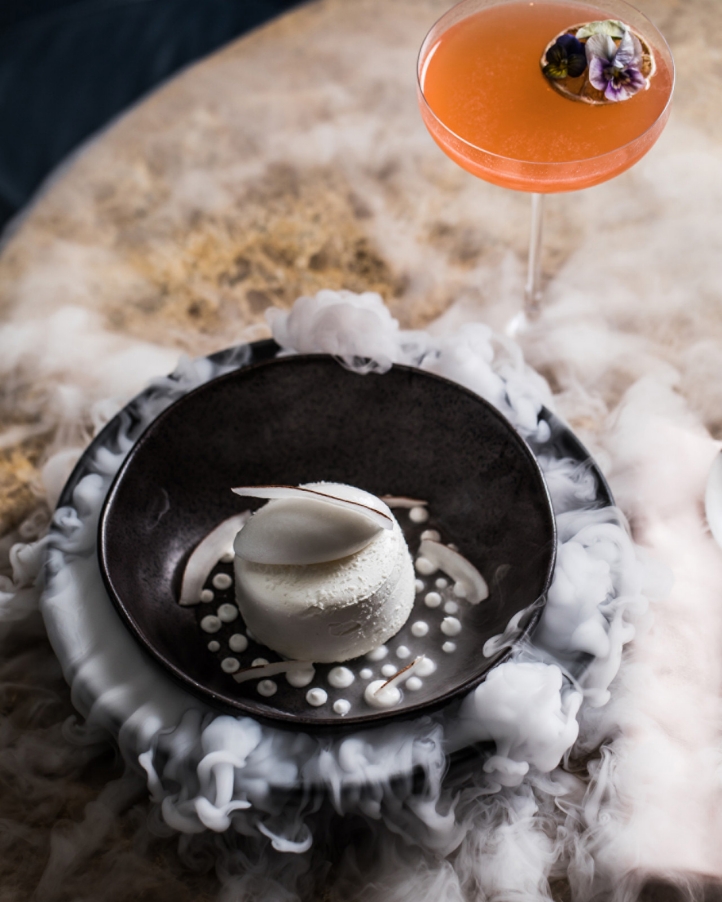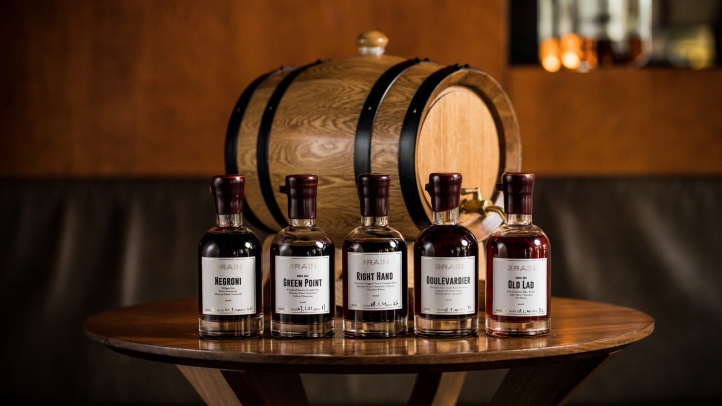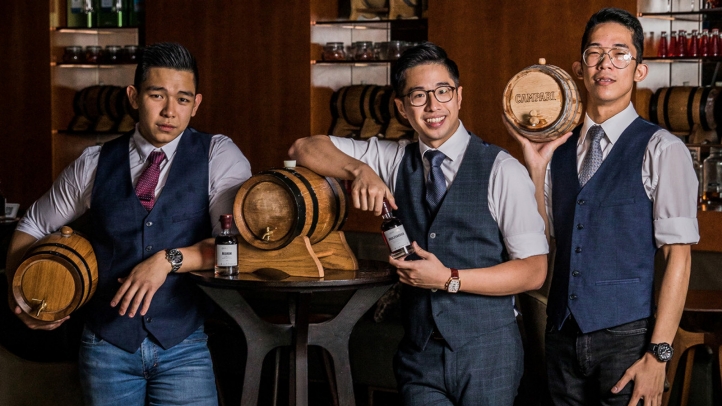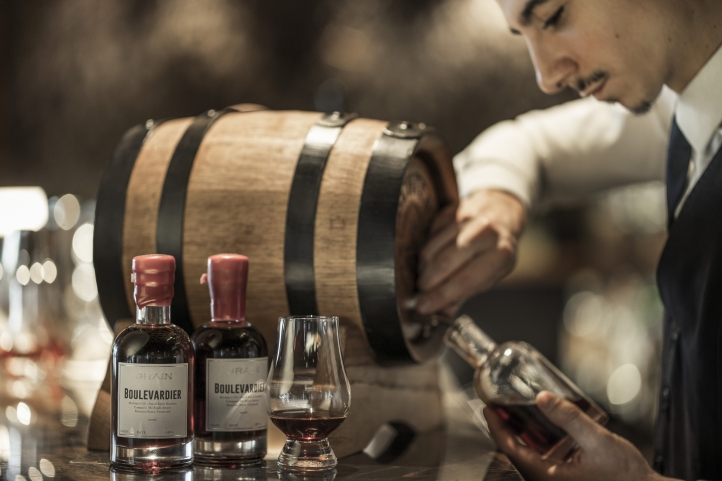 It's sometimes called the Grand Dame of the Harbour City, and Four Seasons Hotel Sydney remains the star of the show with upgraded rooms and new experiences ranging from high-tech hybrid meetings to Australia's largest selection of barrel-aged cocktails.
Overlooking the Harbour with the historic Rocks district on one side, buzzing CBD on the other and Circular Quay just steps away, the Hotel has been in the fabric of Sydney society for decades and is the gateway for visitors to explore the city's iconic sites. 
The latest enhancements to the guest experience follow a multi-million dollar renovation of 517 rooms and suites. Catering for both leisure and business travellers, the design is uplifting, uncluttered and contemporary. Décor is inspired by the soothing blues and crisp whites of the surrounding Harbour, and 60 percent of rooms enjoy views of the Bridge or Opera House - some both. 
"We have been thrilled to hear the overwhelmingly positive feedback from our guests and travel partners following our room upgrade, and the last year has been an opportunity for us to review our other offerings to further elevate the guest experience," says Bahram Sepahi, Regional Vice President and General Manager. "We have the best people in their field, from award-winning chefs and bartenders to meeting planners and concierges, and I am so proud of the resilience and creativity they have shown in coming up with new ways to meet the needs of our guests – and exceed their expectations."
The Latest Enhancements at Four Seasons Hotel Sydney
Grain Bar launches Australia's largest selection of barrel-aged cocktails
The innovative team at Grain Bar have now developed their own barrel-aged cocktail program and are launching Australia's largest selection with some 22 different varieties, all made in-house to expand upon the existing craft cocktails. Each cocktail is aged for around four weeks in a five-litre barrel; production is carefully managed by the bar team who explore the potential of different grains to enhance the flavour, aroma and texture of each drink, and share its story with guests.
"The magic of barrel ageing is that it tames the harsher aspect of a spirit, and makes the whole drink much more cohesive and super mellow, so you enjoy the flavours more," says Grain's head bartender Adam Lau. "Like the Boulevardier, a whisky Negroni that's been aged in a barrel seasoned with coffee liqueur to round it out, and the Aloha, which is essentially a barrel-aged Pina Colada, but a much more elegant and sophisticated version."
Grain has also created its own signature beer in partnership with Modus Brewery. The "super approachable" lager features five different grains including the drought-resistant triticale malt, sourced from local farms in regional New South Wales.
Grain Lager and the Grain barrel-aged cocktail selection are available for guests to enjoy at the bar, in-room from their mini bar, or to take home from the Retail Corner.  
Mode Kitchen & Bar launches decadent High Tea and wine dinner series
Hot on the heels of winning a coveted Chef Hat in the Australian Good Food Guide for the second year in a row, Mode Kitchen & Bar has launched an exquisite High Tea on the Mezzanine. The three tiers of handcrafted sweets, savouries and scones are made 100 percent in-house by the Hotel's Alain Ducasse-trained Pastry Chef Quentin Zerr, combining classic French technique with Australia's best available seasonal produce. 
"I am so lucky to have Quentin leading an extraordinary pastry team at Mode," says Restaurant Executive Chef Francesco Mannelli. "He is so passionate about his craft, I've never before seen some of the things he can do, and our High Tea is a fantastic collaboration of French training and Australian produce." 
Hybrid Meetings by Four Seasons
The Hotel's elite events team is one of the first in Sydney to have launched hybrid meetings, successfully executing virtual events including the Australian Law Awards attended by more than 1,000 people across the country. With an in-house AV partner and state-of-the-art equipment, the Hotel can now cater for up to tens of thousands virtually and 340 people on-site at any of the 11 business event spaces, including the pillarless Grand Ballroom designed by award-winning architects Bates Smart. 
"More than ever, our guests are looking for authentic connections – whether it's with colleagues during a hybrid event, with family during a staycation, or with the bartenders over cocktails at Grain," says Bahram Sepahi. "I couldn't be prouder of how our team have responded to the challenges over the last year with innovation and imagination to launch new experiences for our guests. They truly are our biggest asset, and the heart of Four Seasons Hotel Sydney."
---
---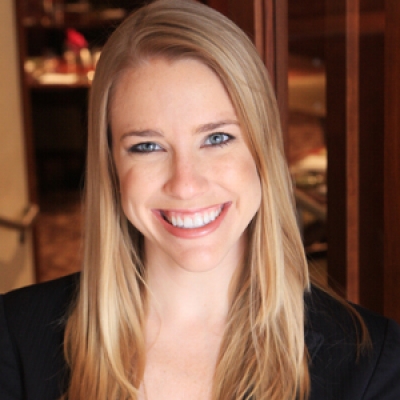 Elysia McEwen
Director of PR and Communications
199 George Street
Sydney, 2000
Australia