The Star of the North: Four Seasons Hotel Minneapolis Design Details
October 14, 2022,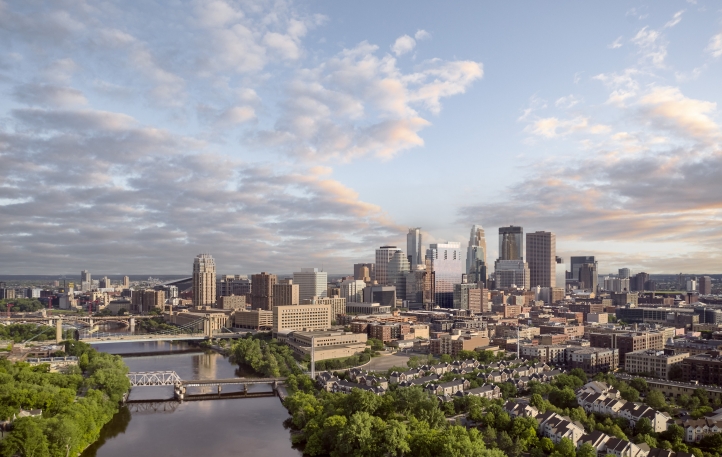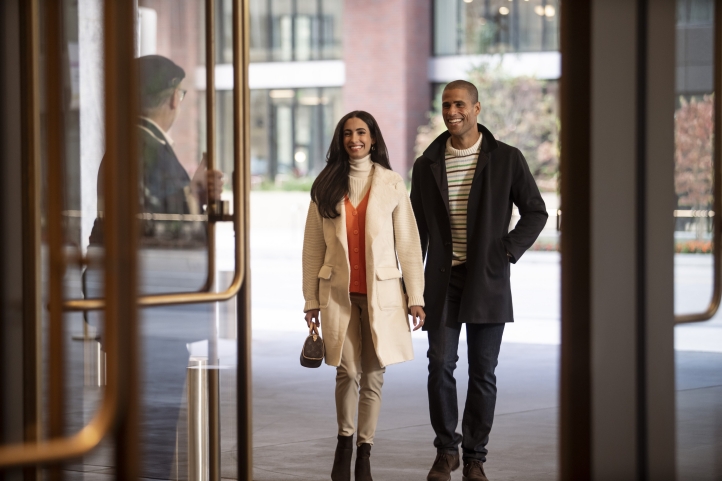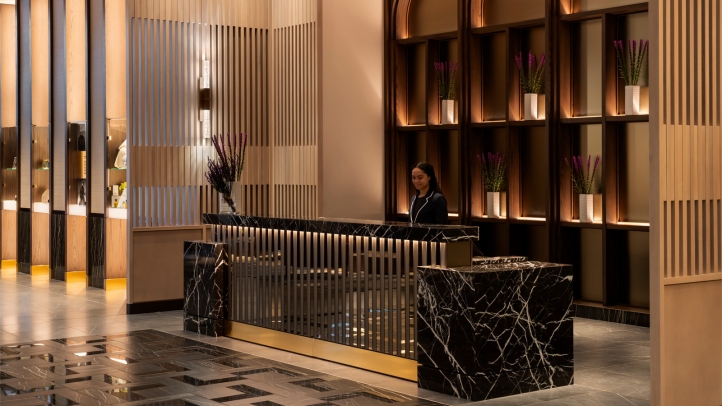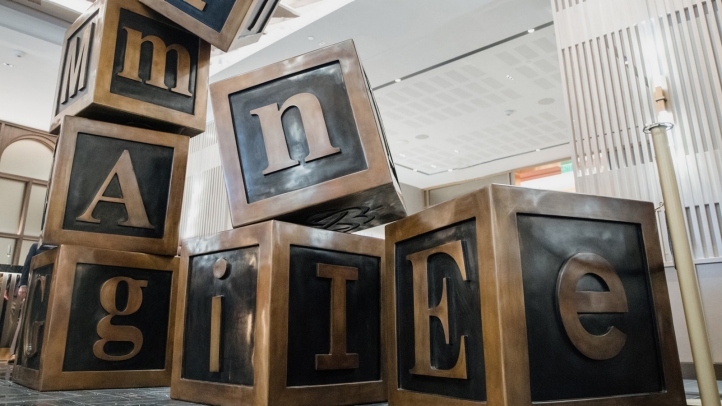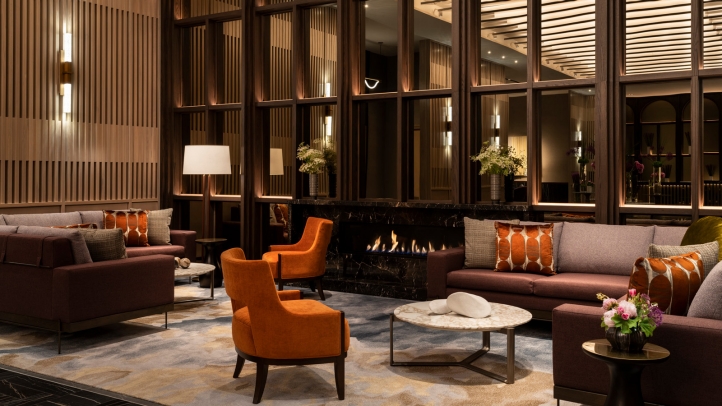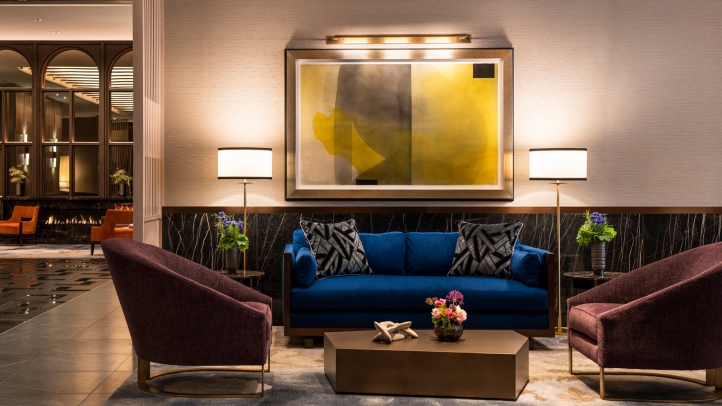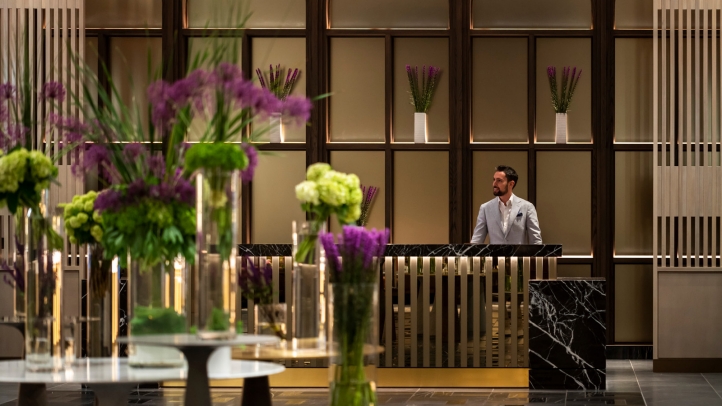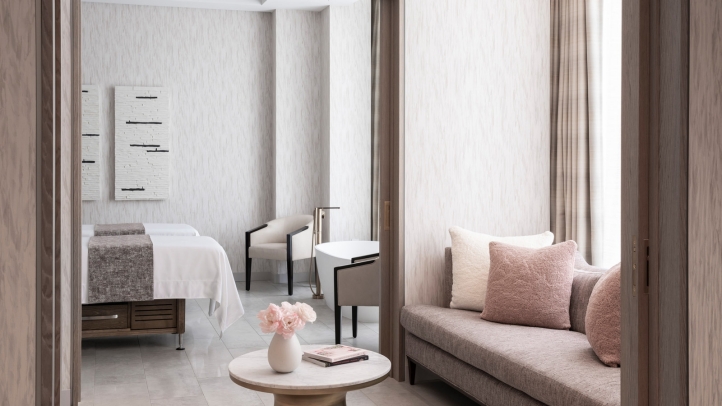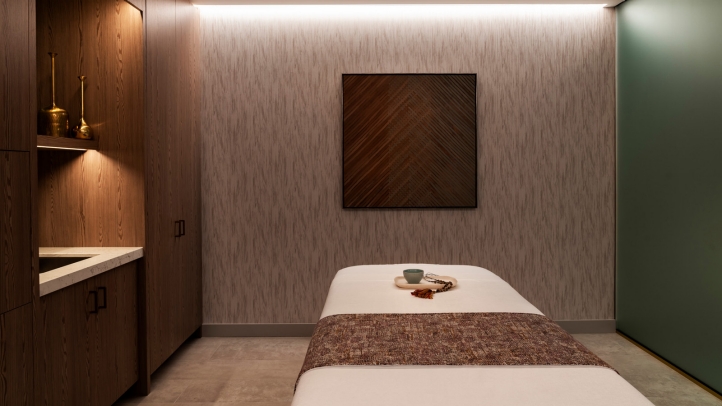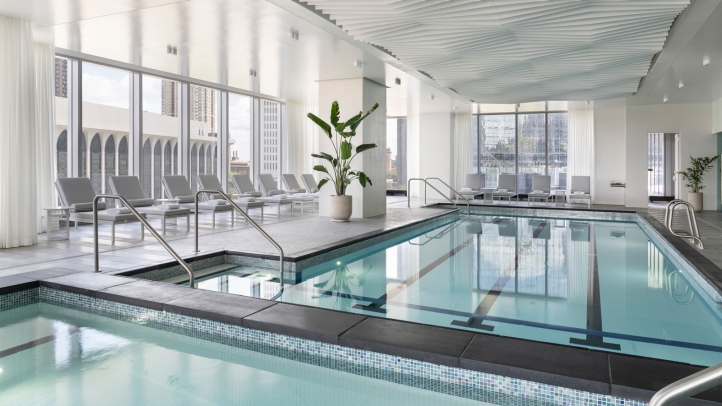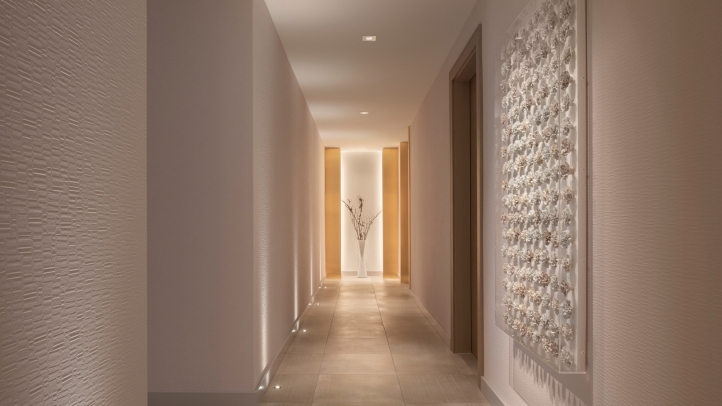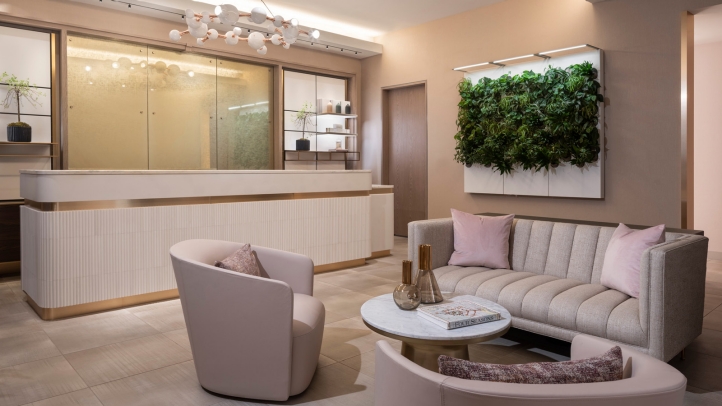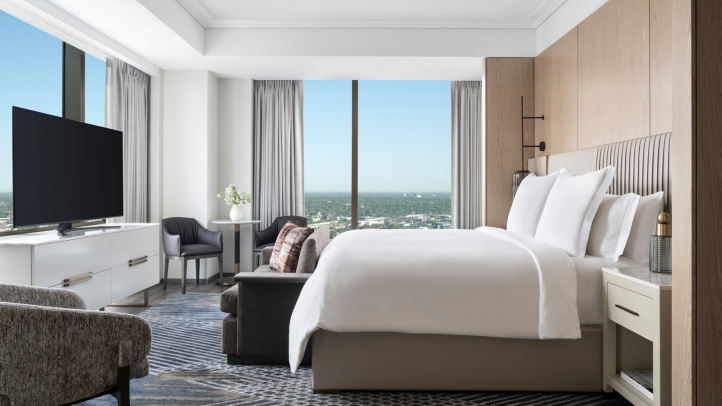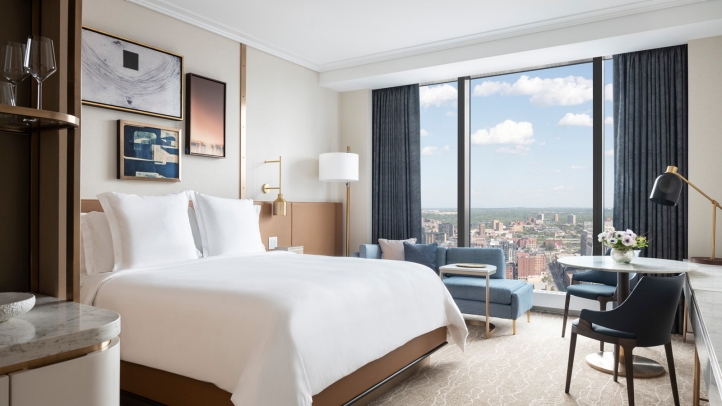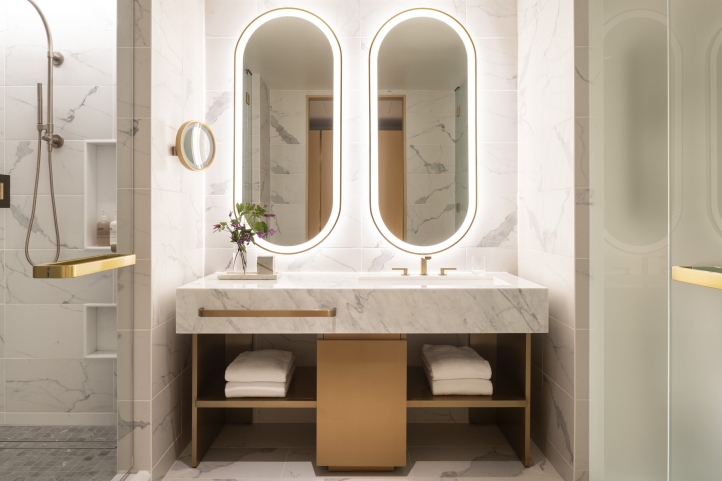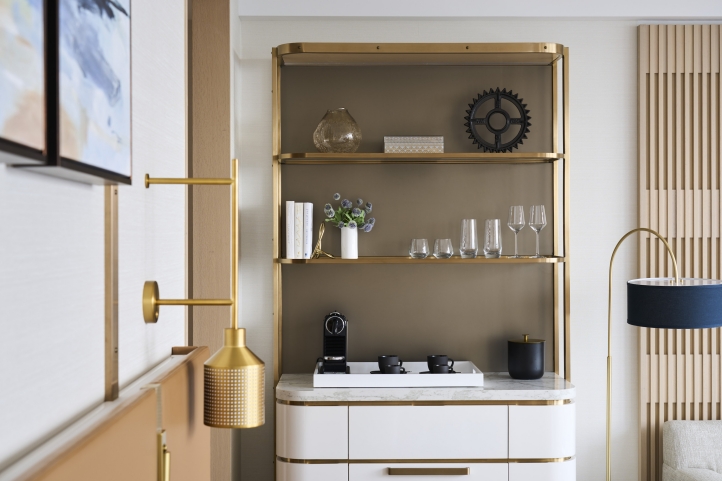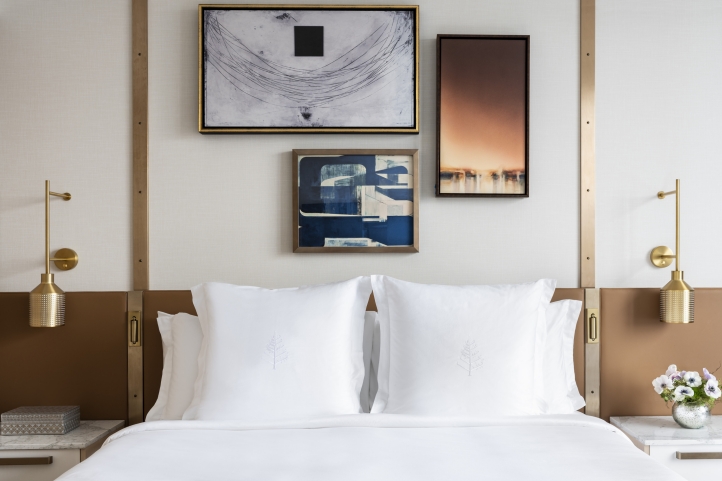 When we envisioned Four Seasons Hotel Minneapolis, we did so with Minnesota in mind. We aspired to create a gathering place celebrating our beautiful natural landscapes, vibrant culture and rich history. A place visitors are inspired to learn more about the Land of 10,000 Lakes and locals feel proud to call their own. In short, when it came to design, the North Star State was our North Star.
To accomplish this, design firm Smallwood gave our lobby, guest rooms, corridors and The Spa their own distinct feel. They also included a range of details to showcase what makes Minnesota special, leveraging colours that capture the area's distinct nature and seasons, adding artwork by local artists, and incorporating design features to honour the city's enduring legacy of industry and innovation. The result is a veritable field guide to the area and an invitation to explore Minnesota from the Hotel before you explore the great outdoors.  
Whether sitting with family and friends in the lobby, indulging in spa services or tucking into your well-appointed room, here are the local touches you'll find if you look a little closer.
The Lobby
As the first impression for any guest who walks through our doors, the lobby sets the tone for Four Seasons Hotel Minneapolis. We are always ready to welcome you.
Colour and Texture
With a colour palette highlighting the shades found in our region's four distinct seasons, the lobby is a cozy and chic place to warm up with family and friends. It is anchored by a giant fireplace that's flanked by stylish, comfortable couches and chairs. Rugs, draperies, upholsteries and accessories feature natural fabrics and textures, blending the warm ambers of autumn foliage, the soft beige of rolling wheat fields and the unique blues and greys of the mighty Mississippi River.
Architecture
Dark wood arches throughout the lobby mirror the architecture in the city and textiles reflect the natural landscape. Large wooden screens throughout common spaces and guest rooms reference the city's legacy of mass production while creating a holistic vibe throughout the Hotel.
The Spa
To set a tranquil tone from the moment a guest walks into The Spa, we blend mellow colours, low lights, soothing artwork and soft textures. This environment invites guests to fully disconnect from reality and let their minds and bodies relax as they immerse themselves in a warm, familiar, soothing space.
Colour and Texture
The Spa design expertly fuses earthy and ethereal details to reflect the region's varied landscape. Natural textiles and materials sit alongside textured wallpaper, with the overall colour palette focused on soft, natural hues like cream, light blush, tan, soft blue and deep green.
Art
The Spa features artwork to help the mind find calm. Above the indoor pool, a large piece emulates the movement of water and waving wheat fields. There's also artwork from local artists bringing nature into the space, including Garlands I and II, a grid of more than 150 porcelain carnations by Juliane Shibata, or Furls in White 1-6, ceramic birch bark scrolls by Lenore Rae Lampi.
Plants and Nature
To pay homage to Minnesotans' love of nature — and to help root our guests in the present — we've woven greenery into The Spa, including giant tropical plants near our indoor pool, pops of flowers around the space and a giant living wall situated next to the reception desk.
Guest Rooms

As your home away from home, rooms are filled with luxe features, warm touches and amenities close at hand, ensuring that once the door closes behind you, you can take a deep breath, relax, and let us take care of the rest.
Colour and Texture
Guest rooms boast a contemporary, stylish feel. Dark blue, rich sienna and gold metallic accents are emphasized by refined industrial lighting fixtures and natural light from the floor-to-ceiling windows. Draperies are inspired by grain field sacks and carpets evoke the Minneapolis topography with a river-like pattern.
Details
Combining a simple worksurface with a pedestal base, the vanity in each bathroom is inspired by a table saw. While paying homage to the area's woodworking industries, it also incorporates elegant materials, metallic accents and just the right light for prepping to explore the city.
MyBar
Arguably one of the most important features of any guest room, our MyBar feature takes inspiration from the nearby Hennepin Avenue bridge, an essential artery connecting downtown to Northeast Minneapolis over the Mississippi River. Metal supports — including a rivet pattern — give a nod to the bridge's rivets, bolts, plating and construction.
Art
Each room is outfitted with multiple pieces of original art, with many created by Minnesota-based artists or inspired by different elements of the city or state. For example, Stone Arch Bridge by Minneapolis-based Lisa Friedrich depicts the iconic structure just down the street, while Skyway by Katherine Boyce interprets the city's vibrant and essential skyway system.


---
---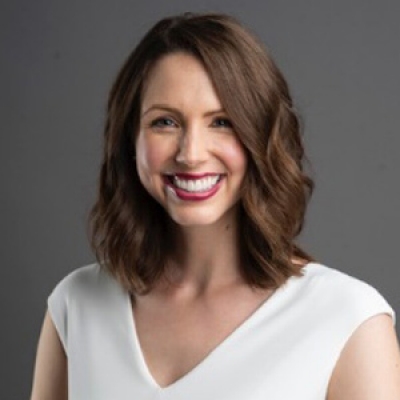 Allie Stoneberg
Director of Communications and Partnerships
245 Hennepin Avenue
Minneapolis, 55401
USA