Four Seasons Hotel One Dalton Street, Boston: A Celebration of Architectural & Design Collaboration
May 20, 2019,
Boston One Dalton, U.S.A.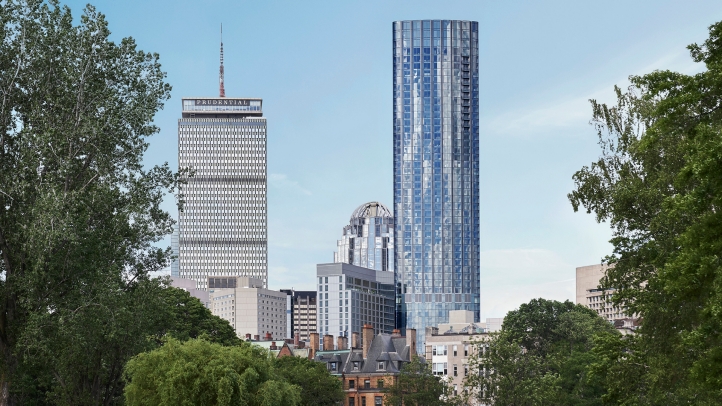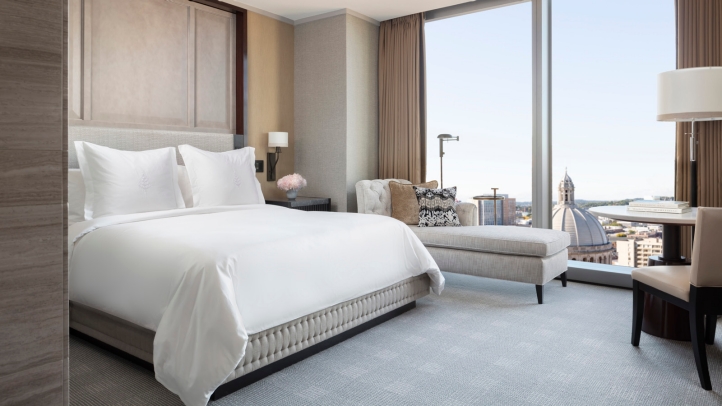 The skyline of Boston has changed forever. Four Seasons Hotel One Dalton Street, Boston has arrived in the Back Bay neighbourhood, on a site between the Christian Science Plaza and the Prudential Center. With it, this impressive skyscraper has taken the title of New England's highest residential tower, and the third tallest building in the city. A project whose construction phase commenced when ground was first broken in January 2015, this is a story of a landmark architectural undertaking. One that celebrates the partnership of a number of prestigious entities.
Long established and visionary real estate developer Carpenter & Company has spearheaded the "One Dalton Project" as it was originally dubbed around the city of Boston. The soaring glass skyscraper – now the city's third tallest building at 724 feet or 220 metres – was designed by Henry Cobb of Pei Cobb Freed & Partners in collaboration with Gary Johnson of CambridgeSeven Associates. Cobb is one of the world's leading architects, known locally for the John Hancock Tower, and Johnson is the architect of Carpenter's Charles Hotel and Liberty Hotel. Surrounding the elliptical "guitar pick" shaped building are three distinct streetscapes by landscape architect Michael Van Valkenburgh, including a 5,000 square foot (465 square metre) park adjacent to the building's grand entrance.
"Like the city, everything about this Hotel has a youthful feel," says Four Seasons General Manager Reed Kandalaft, who has carefully assembled a team dedicated to personalising every overnight stay, every event and every meal at the new Four Seasons Hotel property, which occupies the building. "It's all forward thinking, fresh and contemporary at every turn," remarks Kandalaft, showing a profound respect and admiration for the architectural team that has delivered a highly anticipated Four Seasons opening to Boston, thus making the city one of a prestigious group of four destinations in the United States that claim two Four Seasons properties – those others being Los Angeles, Miami and New York City.
While these much-celebrated visionaries have collaborated to bring together this landmark development, an equally star-studded line up of designers have worked to harmonize their approach to ensuring that the experience one has of the building's interiors are equally awe-inspiring, beginning with the world-renowned Bill Rooney Studio, Inc whose services were engaged for the guest rooms and public spaces of the hotel.
Four Seasons Hotel One Dalton, Boston is also home to 160 Four Seasons Private Residences. These luxury condominiums are defined by their contemporary character, and meticulous attention to detail. Each expertly crafted residence features generous layouts and floor-to-ceiling windows, while offering supreme comfort and luxurious livability in Boston's finest neighborhood. Design visionary Thierry Despont has brought an elegance and inspired sophistication to the residential lobby and club spaces of the residential component of the building.
For more information about Four Seasons Hotel One Dalton Street, click here. For inquiries about Four Seasons Private Residences click here.
---
---
Vanessa Morin
Senior Director of Public Relations
27 Barclay Street
New York, 10007
USA