Back
Four Seasons Resort Costa Rica at Peninsula Papagayo Has Partnered with Winnow Solutions Cutting Food Waste by 50 Percent
June 5, 2023,
Four Seasons Resort Costa Rica at Peninsula Papagayo has embarked on reducing its food waste footprint and has partnered with Winnow Solutions, an AI-based, food waste management company furthering its commitment to sustainable initiatives implemented within the property.
Through this partnership and exploration, the Resort has achieved a more sustainable kitchen in less than a year, lowering food waste by 50 percent. The success of the Resort is detailed in a case study created by Winnow.

"Using local products and focusing on Mesoamerican ingredients, our culinary team was inspired to create innovative menus. These efforts, along with Winnow, have heightened awareness of food waste management," says Executive Chef Emiliano Rabia.
In eight months, the Resort implemented Winnow Solutions in two of its five kitchens, leading to a reduction in food waste and reducing cost by nearly USD 50,000. One of the three systems was placed in the staff canteen, giving employees access and visibility into food waste management.
Globally, Four Seasons is committed to cutting food waste by at least half by 2030 against the 2019 baseline, in alignment with UN Sustainable Development Goal 12.3.
"The Food & Beverage division at Four Seasons is committed underscoring the sustainability efforts within our properties," says Peter Zampaglione, Director of Culinary Operations, Americas for Four Seasons. "Together, we are tirelessly working towards reducing food waste and achieving these ambitious targets by empowering our food and beverage leaders, establishing food donation partnerships and collaborating with food waste reduction solutions."
The successful partnership has provided Peninsula Papagayo and The Clubhouse at Prieta Beach with the blueprint for the next steps with Winnow Solutions and will further reduce the waste within the destination.
"With initiatives and partnerships like Winnow, Peninsula Papagayo is steadily reducing its environmental footprint, including food waste and proving that luxury and sustainability are compatible," says Susana Vicente, Peninsula Papagayo's Director of ESG.
Winnow was founded with a simple belief that food is too valuable to waste. Measuring food waste is a challenge for all commercial kitchens with up to 20 percent of all food purchased going to waste (typically 5-15 percent).
---
---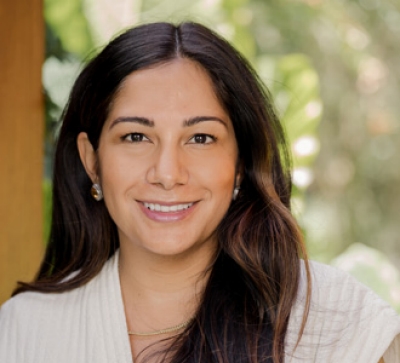 Melissa Quiñones DeShields
Public Relations Director

Peninsula Papagayo , Guanacaste
Costa Rica
---
Four Seasons Resort Peninsula Papagayo, Costa Rica
PRESS KIT

Visit Four Seasons Resort Peninsula Papagayo, Costa Rica Website