Back
Le Deli Robuchon Opens at Four Seasons Hotel Doha on May 10
Classic croissants, perfectly baked pastries and the sensational Le Cube Robuchon arrive on Doha's Arabian Gulf shores this May
May 10, 2023,
Few things can start a day off better than a bite of a perfectly crisp croissant, the pastry flaky and crunchy, the centre soft and buttery. And it's even better when paired with a perfectly brewed coffee. From May 10, 2023, guests at Four Seasons Hotel Doha will be able to do just that at the first Qatari outpost of Le Deli Robuchon, the casual delicatessen concept from the globally renowned Robuchon group. Legendary French chef Joël Robuchon, named "Chef of the Century" by Gault Millau and at one time the holder of the most Michelin stars (an astonishing 32) of any restaurateur in the world, passed away in 2018, but his legacy lives on in his exceptional restaurants around the world. And with the arrival of Le Deli to Doha, visitors and residents will be able to immerse themselves in the world of Robuchon right on their doorstep for the very first time.
But back to the croissants. These are not your average croissants. Made with the finest ingredients imported from France, such as flour and butter, they aim to be the best in Doha. Aside from classic all-butter croissants, Le Deli Robuchon's line-up includes croissants filled with goat cheese, tomato and basil, smoked salmon, and for an extra touch of luxury, scrambled eggs and black truffle.
The same goes for the other bakery and pastry items, all of which aim to dazzle the palates of Doha's gourmet consumers. There's a wide selection of sandwiches too, perfect for those on the go, or enjoyed as a casual lunch in the grandeur of the Hotel's atrium, or outside on the terrace, a lovely space inspired by classic French cafés. Generously filled crunchy baguettes and fluffy focaccia are also on the menu here, along with a selection of freshly baked quiches, healthy salads, and plenty of vegetarian, vegan and gluten-free options. Take out baguettes too.
But the pièce de la resistance has to be Le Cube Robuchon, a sensation at Le Deli Robuchon in London, and as much loved by those who have a sweet tooth as by those who love to photograph their food. A quick search on TikTok and Instagram yields thousands of mouthwatering results, as well as long queues of people waiting to get their hands on one. The arrival of Le Cube at Le Deli Doha will see the pastry make its global debut outside London. As the name suggests, this enticing pastry is a perfectly cube-shaped croissant, baked to perfection. Crispy on the outside, it's piped full of a luxuriant, thick chocolate, vanilla or matcha and raspberry cream filling. Likely to fly off the shelves, Le Cube is set to be as much of a sensation in Doha as it is in London.
The chef bringing Le Deli to Doha, David Alves, is a veteran of the Robuchon world, having spent 22 years working alongside the legendary Joël Robuchon himself. His career has taken him from cooking for high-ranking military officials to high-end gastronomy in a number of Robuchon restaurants around the world. He is excited to be bringing the Robuchon group's casual delicatessen concept to Doha. "We're creating a new space for Doha residents to discover the world of Robuchon right here in their home city," says Alves. "Many will already know us from their travels overseas, and whether they're looking for a healthy bite, something more indulgent, or a baguette to take home, we aim to make Le Deli Robuchon the place that Doha residents will think of first, offering only the best of the best."
Dessert-lovers will also be hooked on Le Deli's selection of cakes and tarts. Whether an indulgent treat, such as Le Deli's version of a classic St. Honoré, or a celebration cake for the whole family, there is a wide selection available both for dine-in and take-out.
Opening on May 10, 2023, Le Deli Robuchon is located beneath the grand atrium in Four Seasons Hotel Doha. In addition to bakery and pastry items to eat in, there is also be an extensive selection of take-out goods available for purchase.
---
---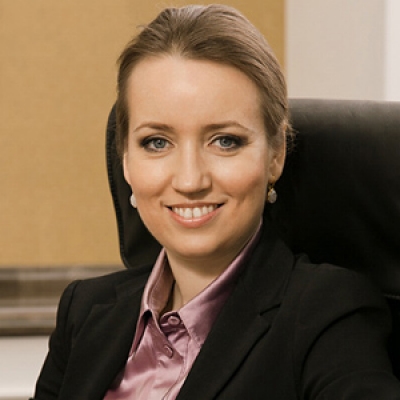 Natalia Lapshina
Public Relations Director
The Corniche, PO Box 24665
Doha,
Qatar
---
Four Seasons Hotel Doha
PRESS KIT

Visit Four Seasons Hotel Doha Website