Back
Four Seasons Hotel Geneva Launches an Exclusive Pop-Up by SHA Wellness Clinic to Offer Guests a Transformational Wellness Experience
Guests will have the unique opportunity to sample the SHA Wellness Clinic method during their stay in Geneva
October 13, 2022,
Four Seasons Hotel des Bergues Geneva has launched an exclusive collaboration with SHA Wellness Clinic, a global pioneer of integrated medical and holistic healing. The SHA method offers a transformative wellness experience designed to help people achieve and maintain optimal health to live longer and better lives. Since is foundation in 2008, SHA Wellness Clinic has been awarded with countless international awards and prizes from some of the most prestigious institutions in the field. The SHA Wellness Clinic method is based around three key pillars: healthy nutrition; state-of-the-art medical treatments; and holistic therapies.
"Wellness is essential to the Four Seasons experience, and we constantly seek to provide the most innovative wellness practices available. We are thrilled to have partnered with SHA Wellness Clinic to offer guests the unique opportunity to book a treatment with SHA Wellness Clinic experts during their stay with us in Geneva," states Martin Rhomberg, General Manager of Four Seasons Hotel des Bergues and Spa Lead for Four Seasons properties across Europe.
SHA Wellness Clinic brings together the latest advances in scientific medicine and highly effective natural therapies, with great prominence placed on a healthy, balanced nutrition. Available between November 22 and 26, 2022, the SHA Wellness Clinic pop-up offers guests the chance to enjoy private health consultations with experts in their field.
Healthy Nutrition
SHA Nutrition is based on a healthy, balanced, alkaline diet that follows the recommendations of the World Health Organisation and studies by leading universities such as Harvard Medical School and the Cornell Nutritional Studies Unit. Andrés Morán, Head Chef at SHA Wellness Clinic, will craft healthy gourmet dishes for lunch and dinner, making use of local, seasonal ingredients sourced from organic producers. The health benefits of the SHA nutritional concept will be explained to diners by the SHA Wellness Clinic team.
Guests can enjoy a private health consultation with Nutritionist and Health Coach Melanie Waxman. The consultation includes a review of guests' medical history, personal interview, and health evaluation from a nutritional point of view. Melanie will provide a detailed report on how best to achieve a balanced and healthy diet, with recommendations on food choices and lifestyle suggestions to achieve desired goals.
Cognitive and Emotional Development
SHA Wellness Clinic promotes the ability to manage stress to find the perfect balance and successfully perform cognitive tasks. SHA uses a multidisciplinary approach combining current scientific knowledge with state-of-the-art technology to carry out mental health evaluations along with exercises and activities aimed at developing the brain's full potential.
Carried out by Professor Bruno Ribeiro do Couto, Head of the Cognitive Improvement and Emotional Health Unit at SHA Wellness Clinic, the neurocognitive assessment includes an evaluation of higher mental functions, with training in key skills such as relaxation, concentration and overcoming phobias with the use of advanced technology. During the consultation, bioelectric impulses are used to modulate the functioning of specific areas of the brain and enhance cognitive function. Neuropriming increases hyperplasticity to facilitate the brain's ability to adapt to an activity, increasing and strengthening motor units and muscle fibres.
Natural Therapies and Complementary Treatments
The SHA method uses the most effective natural therapies available to reactivate the regulatory power of the body, which can become weakened with bad habits. Complementary treatments seek to strengthen the immune system and enhance the body's own healing power.
Philippa Harvey, Head of the Traditional Chinese Medicine (TCM) Unit at SHA Wellness Clinic, carries out consultations based on the principles of Traditional Chinese Medicine. The experience includes an acupuncture session to harmonise the organism and stimulate the body's ability to balance the flow of energy, helping maintain and recover health.
The Hotel's Spa Mont Blanc offers a range of treatments that complement the SHA Wellness Clinic experience. Reflecting the purity and calm of Switzerland's snow-capped mountains and glorious alpine lakes, the Spa is a rooftop wellness sanctuary that invites guests to relax, revitalise and renew. Beauty therapists create cocooning rituals, from detox wraps to facials and massages, tailored to each individual.
---
---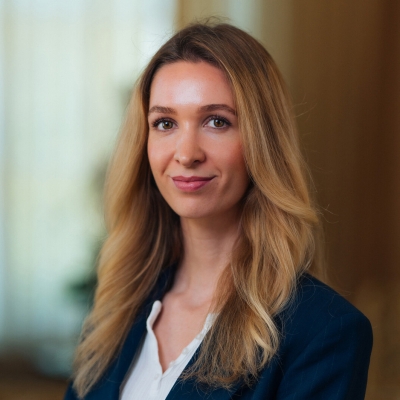 Pauline Matter
Social Media and PR Manager
Quai des Bergues 33
Geneva, 1201
Switzerland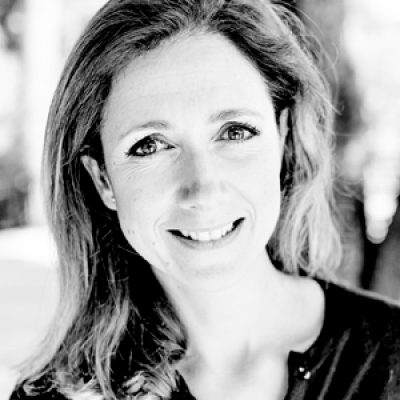 Caroline Mennetrier
Director of PR and Marketing Communication
33, Quai des Bergues
Geneva, 1201
Switzerland
---
Four Seasons Hotel des Bergues Geneva
PRESS KIT

Visit Four Seasons Hotel des Bergues Geneva Website