Back
Hollywood Results Meet Five-Star Spa Enjoyment: New Joanna Vargas Facial Treatments to Launch at The Spa at Four Seasons Hong Kong
November 9, 2023,
The Spa at Four Seasons Hotel Hong Kong announces the launch of four new signature spa treatments by wellness industry veteran and facialist to the stars Joanna Vargas.
Celebrity esthetician and founder of an award-winning eponymous skincare line, Joanna Vargas has served the who's who in New York and Los Angeles for the past 25 years, and as well has been the trusted hand for Hollywood A-list clients such as Greta Gerwig, Keri Russell and Rachel Brosnahan.
Vargas' approach to skincare and skin treatments is in combining efficacious ingredients and techniques that work together to bring compounded benefits for the skin. Her first product, the Daily Serum, inspired by the green juice for its "cocktail" of benefits, remains the brand's best-selling product since its launch in 2005. Meanwhile, her facial treatments mix multiple modes of cutting-edge technologies, all working together with no downtime, no side effects, and are all non-invasive.
"My golden standards for non-invasive facial are a blend of LED, microcurrent, and radio frequency, which gives the best results," Joanna Vargas says.
For youthful-looking, vibrant skin, Joanna Vargas' most high-profile clients swear by a combination of her three signature treatments: the Triple Crown, Forever, and Supernova facials, all now available at The Spa at Four Seasons Hotel Hong Kong. In addition, guests can also opt for Vargas' Power Peel Series, which is designed as a three-week course to completely revitalise and transform the skin with flawless results. Each treatment or series is an artful combination of multiple technologies that work together for instantly visible, cumulative results that improve with time.
Triple Crown Facial (Vargas' Signature "Red Carpet" Facial) — to refine, lift and unveil radiance
Utilising a proprietary machine developed by Joanna Vargas together with a biochemical engineer, this signature facial features a unique combination of exfoliation, microcurrent, and a hydrating mask to refine, lift and tone the skin. Experience instant transformation as the skin becomes visibly smoother and firmer, exuding a radiant glow. Microcurrent stimulates the lymphatic system, restores the tissue, calms inflammation, eliminates toxins, and minimises the signs of fine lines and wrinkles. A hydrating mask rounds out the session for a clear, youthful-looking glow — no matter if one is 25 or 85.
Each setting on the machine is matched with its own unique wavelength, procedures and different attachments — from conductive gloves worn by the spa therapist for massaging techniques to electric masks worn for problem areas such as the eye or lip areas, as well as five distinct sheet masks targeting different concerns — each client's needs are taken into account for a completely customised approach.
Duration: 90/120 minutes
Price: 90 minutes, Monday-Thursday HKD 4,600 / Friday-Sunday HKD 4,800; 120 minutes, Monday-Thursday, HKD 6,100 / Friday-Sunday, HKD 6,400
Forever Facial — to strengthen, tone and sculpt
Vargas' unique radiofrequency facial pairs the technology with controlled heat to wake up the skin's cells, tightening, toning and sculpting on contact, and helping to boost collagen production by an astounding 16 to 18 percent. This non-invasive treatment strengthens and lifts the skin and provides a toned, radiant look. As Vargas has said, LED, microcurrents and radiofrequency work together to provide the best results for skin — making fillers and surgeries unnecessary.
For best, long-lasting results, the Forever Facial is also recommended to be done weekly as a series for eight weeks.
Duration: 90/120 minutes
Price: 90 minutes, Monday-Thursday HKD 4,600 / Friday-Sunday HKD 4,800; 120 minutes, Monday-Thursday, HKD 6,100 / Friday-Sunday, HKD 6,400
Supernova Facial — to nourish, smoothen and provide a red carpet-worthy glow
For a luminous, Hollywood-worthy glow, the Supernova Facial is the anti-ageing treatment responsible for countless red carpet appearances, especially crafted by Joanna Vargas for her clients who have been travelling non-stop during Oscars season. It starts with a thorough resurfacing step through enzymatic and mechanical exfoliation for baby-smooth skin. Then, microcurrents are applied to contour and depuff the face. A hydrating mask infuses the skin with moisture and nourishment, before finally a cryotherapy step helps boost cellular metabolism, circulation and oxygenation for a healthy radiance.
The treatment is perfect for clients who travel frequently and experience dehydrated skin, or a tired complexion from day to day stress. The facial is recommended to be done once monthly.
Duration: 90/120 minutes
Price: 90 minutes, Monday-Thursday HKD 4,600 / Friday-Sunday HKD 4,800; 120 minutes, Monday-Thursday, HKD 6,100 / Friday-Sunday, HKD 6,400
Power Peel Series
To completely transform dull, tired and uneven skin, the Power Peel series is meant to be done as three weekly 60-minute treatments that work to recharge and resurface the complexion. Each treatment combines a fruit acid peel, hydrating mask to nourish and soothe the skin, and brightening LED therapy. While brightening procedures may often leave the skin barrier vulnerable, the Power Peel Series is designed to work perfectly for sensitive skin, adopting LED technology to help reduce inflammation, aid the healing process and recharge the skin for a flawless complexion.
Duration: 60 minutes per session – a set of three treatments to be completed every two weeks.
Price: series of three: (weekday and weekend), HKD 6,540
The Spa at Four Seasons Hotel Hong Kong
Opening Hours: daily, 10:00 am – 11:00 pm
Address: 6/F, Four Seasons Hotel, 8 Finance Street, Central, Hong Kong
Phone: +852 3196 8900
Email: res.hongkong@fourseasons.com
---
---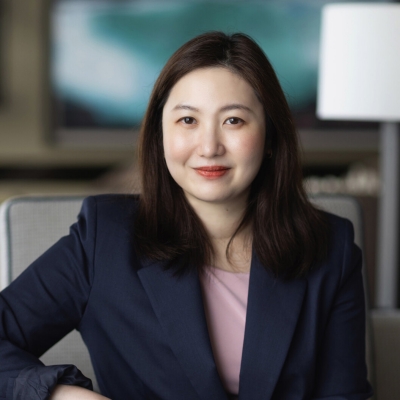 Priscilla Chan
Director of Public Relations and Marketing Communications
8 Finance Street, Central,
Hong Kong,
China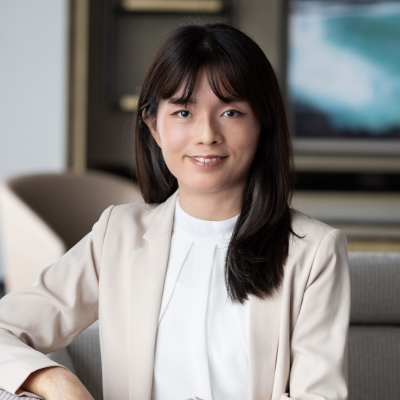 Samantha Ko
Public Relations Manager
8 Finance Street, Central,
Hong Kong,
China
---
Four Seasons Hotel Hong Kong
PRESS KIT

Visit Four Seasons Hotel Hong Kong Website