Back
Four Seasons Resort Hualalai Welcomes Private Catamaran for Custom Charters and Ocean Activity Experiences
Five Star, Five Diamond Resort adds 46-foot catamaran to roster of on-site ocean activities led by the team of ocean experts at Alaka'i Nalu
June 23, 2023,
Four Seasons Resort Hualalai announces the launch of a new addition to its world-class ocean activities team, Alakai Nalu (leaders of the waves). The 46 foot (14 metre) catamaran, aptly named Alakai Nui (great leader), offers guests the opportunity to create their own bespoke ocean adventures, exploring the pristine waters and abundant marine life off the coast of Hualalai. The new boat boasts an extended range, enabling guests to venture miles from the Resort and enjoy exciting new activities such as deep-sea fishing and exploration of additional snorkelling locations and beaches.
The catamaran is available for guests to reserve for a minimum of two hours for fully personalized experiences with a plethora of ocean activity options including whale watching (in season), snorkel scooter, subwing, and wing boarding. Long range exploration of the diverse Kona Kohala coast includes Makalawena, Waikoloa, Mauna Lani, and Hapuna. With its spacious design and lounge style seating, the boat will offer guests even more ways to enjoy the beauty of the Pacific Ocean from the water in the utmost comfort. Sample itineraries include:
2 Hour Trip: On this boat trip, guests can travel south to Makalawena Beach, a pristine and secluded white sand beach known for its pristine snorkelling opportunities. Guests can also swim to the beach and enjoy a short hike or simply relax on one of the most beautiful beaches on the island. The journey then continues north to another premier snorkelling location called Kiholo Bay, featuring a secluded black sand beach.
3 Hour Trip: The Resort's signature trip offers the flexibility to explore the Kona Kohala Coast. Guests can embark on an Alii Drive coastline cruise of the town of Kailua-Kona to the south or venture north to explore the coast to Waikoloa and Mauna Lani. Snorkelling in renowned locations or discovering new hidden gems are among the possibilities.
4 Hour+ Trip: With this extended journey, guests have the freedom to design their own adventure. Guests may easily explore the South and visit Kealakekua Bay while stopping along the way to enjoy remote snorkelling areas. Alternatively, guests may choose to explore the North towards Hapuna Beach and Kawaihae Harbor to explore these captivating destinations. For longer trips, guests have the opportunity to customize their experience and share their preferences, and the team will strive to make it a reality.
As part of the enhanced experience, Four Seasons Resort Hualalai is pleased to offer food and beverage options available to order on request from Hualalai Trading Company. Guests who engage in fishing activities will also have the unique opportunity to have their catch cleaned and prepared by a Hualalai chef. The freshly prepared fish will then be served to the guests in the restaurant of their choice or in their villa, ensuring a truly personalized and exceptional dining experience.
"We are thrilled to introduce our new catamaran to our guests," says Charlie Parker, Regional Vice President and General Manager of Four Seasons Resort Hualalai. "Our ocean activities team, Alakai Nalu, consists of expert watermen and women, and this new addition will enable them to provide even more extensive and inspiring experiences for our guests."
The 46 foot catamaran Alakai Nui is powered by quad Yamaha 425 horsepower engines and equipped with state-of-the-art technology, including a high-quality sound system and underwater lights, providing guests with an immersive and unforgettable experience. With a capacity of up to six guests, the boat is ideal for families or intimate groups.
"We are excited to offer our guests the opportunity to explore the Pacific Ocean on our catamaran," says Trent Fischer, Director of Ocean Activities at Four Seasons Resort Hualalai. "With fully customizable experiences, we are able to create tailored adventures for our guests, from snorkelling with Hawaii Island's distinct marine life to whale watching during the humpback whale season."
The catamaran is now available exclusively to guests of Four Seasons Resort Hualalai and costs USD 3000 for the first two hours, USD 3500 for three hours, and USD 1000 for each additional hour. Additional water toys and cooking of fish caught on the boat are available at an additional charge. To reserve an experience, call the Resort directly at 808 325 8000.
---
---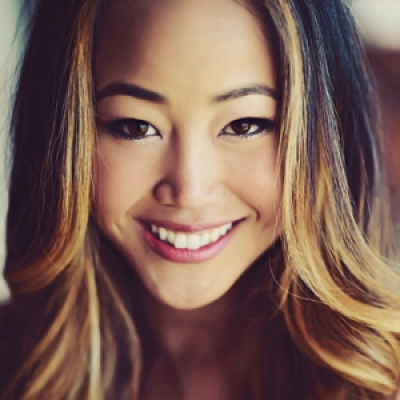 Morgan Suzuki
Regional Director of Public Relations and Communications
72-100 Ka'upulehu Drive
Kailua Kona, Hawaii 96740
USA
---
Four Seasons Resort Hualalai
PRESS KIT

Visit Four Seasons Resort Hualalai Website